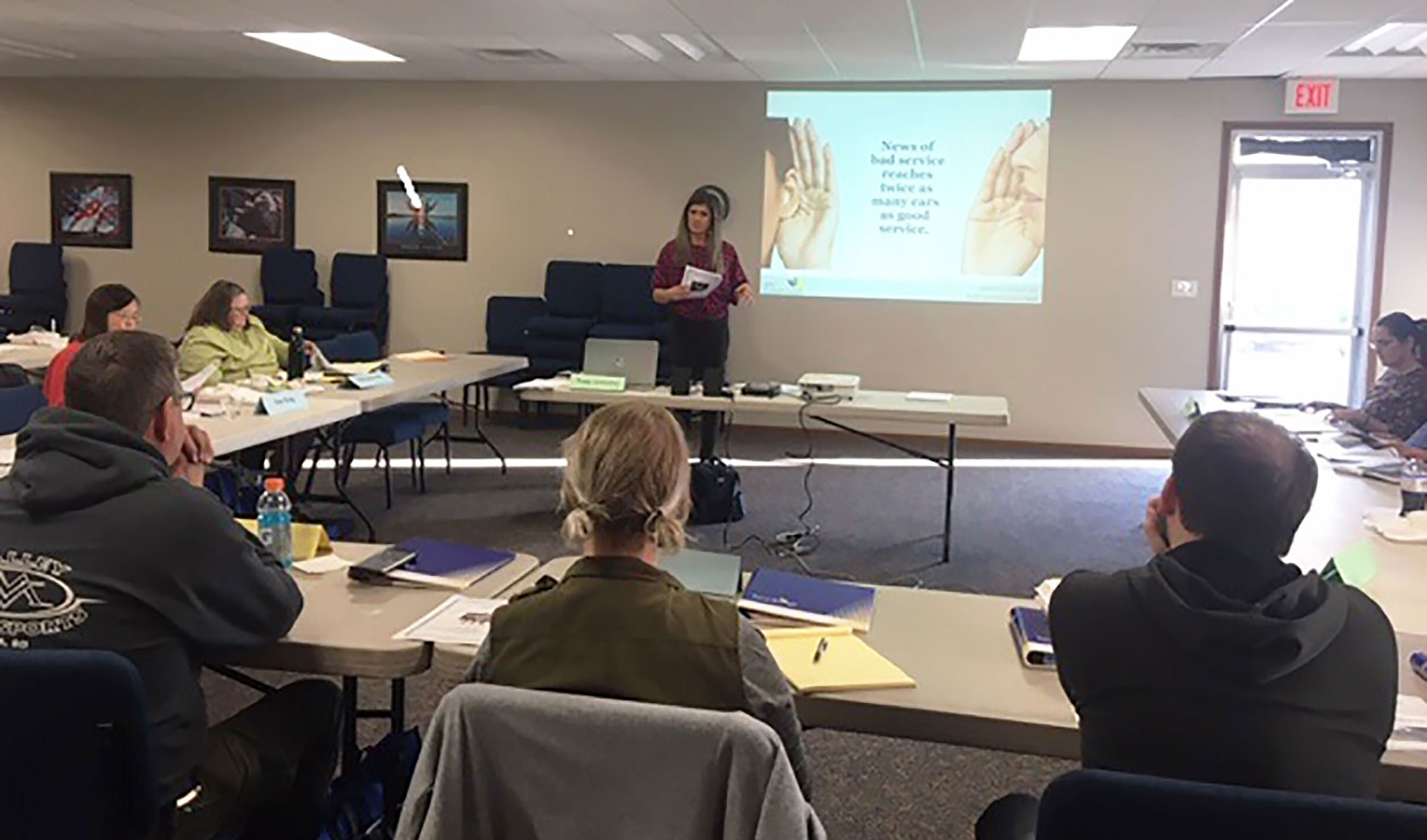 Coordinated by the SDSU Extension Community Vitality team, the Small Business Basics program covers an extensive list of topics including writing or updating business plans, tax and licensing, employee relations, pricing and marketing, customer service, social media, and aspects of financing. A six week program, the Small Business Basics course will feature six different sessions. Additionally, throughout the program different entrepreneurs shared their real-world experiences with participants.
A common outcome from the program is that business owners make time to work on business planning or new ideas for their business that they otherwise may not make time to address. Another benefit from the course tends to be community building as business owners are not only together learning, but are there networking with each other, which builds relationships within the community for the future.
South Dakota communities interested in hosting a Small Business Basics course in the future should contact SDSU Extension Community Vitality Specialist Peggy Schlechter.
"This class will inspire you no matter where you are in life's journey… You will leave with a binder and a head full of resources."
— Gina Karlstad, Valley Motorsports Owner