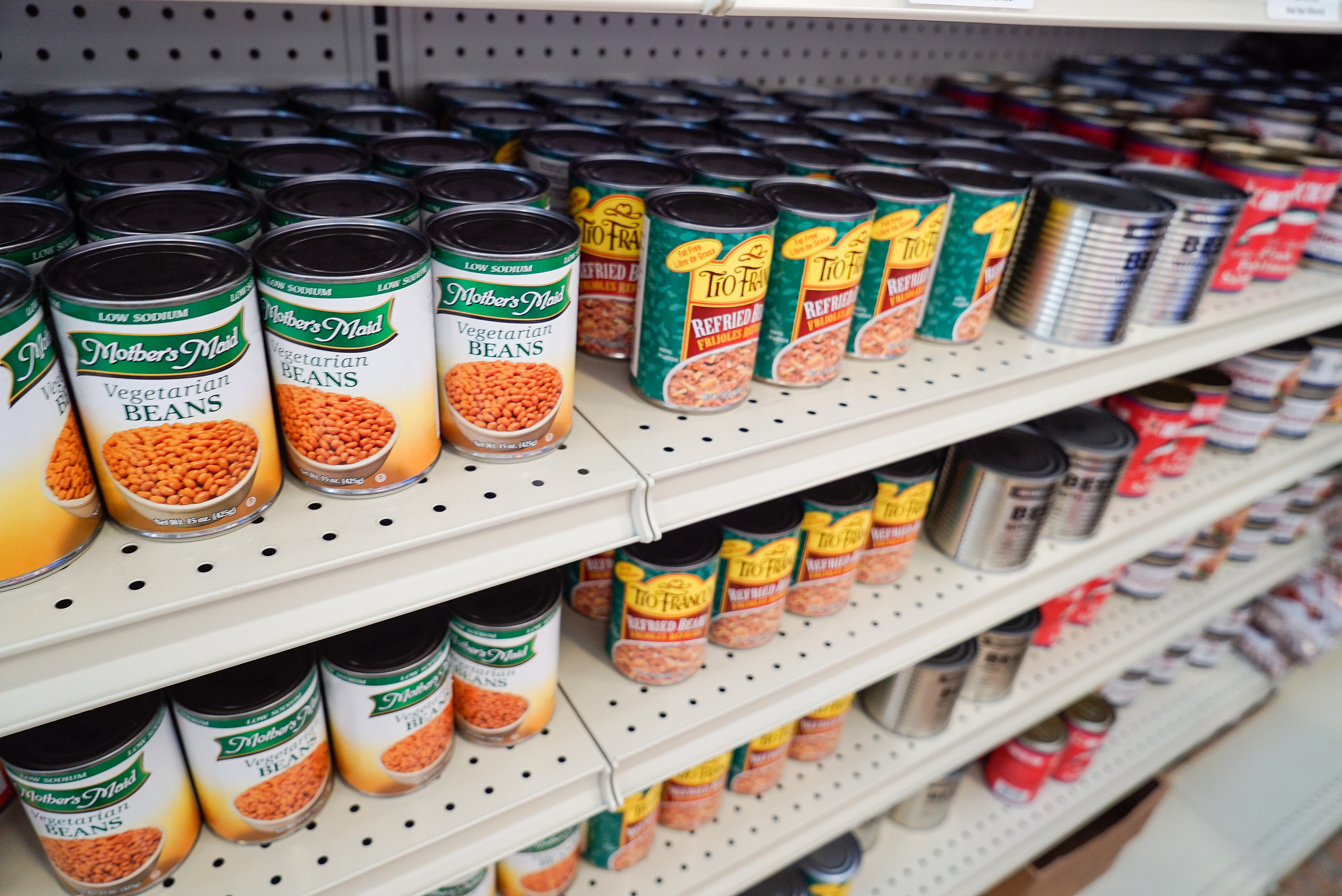 Originally written by Megan Erickson, former SDSU Extension Nutrition Field Specialist.
Many people may find themselves feeling worried or concerned about having enough food in their homes. Whether these worries stem from financial troubles, or from concerns about weather related emergencies, food insecurity is a major problem for many South Dakota families. One way to help with these worries and concerns is to purchase canned or dried foods, also known as shelf-stable items.
Defining Shelf-Stable Foods
Shelf-stable refers to foods which are able to survive long periods of time on store or home shelves without spoiling. Unopened and in their sealed containers or packaging, these items can be kept in the pantry and do not need refrigeration. Such foods may be found in the canned food section of the grocery store, but dried items, like jerkies and fruits, are commonly found by the baked items, like crackers, cereals and granola, which are also shelf-stable. It is very important to keep in mind that, once opened, some foods, like canned meats, fruits and vegetables, will need refrigeration for any leftover amounts.
While fresh foods are usually recommended for meal preparation, studies show canned foods are comparable to cooked, fresh and frozen varieties in providing major vitamins and nutrients to the American diet. Some canned foods can be considered high in sodium or sugars. Read the labels to look for fruits or vegetables low in these additives. You can also strain and rinse off the salty or sugary liquids from canned beans, vegetables and fruits.
Examples of shelf-stable foods
Some great examples of budget-friendly, shelf-stable foods, which can be used to make delicious, healthful meals include the following:
Proteins: Beans, lentils, peas (all either dried or canned), peanut butter, canned tuna, salmon, chicken and other meats, peanuts and tree nuts.
Dairy: Powdered milk, shelf-stable milk, canned evaporated milk.
Grains and Starchy Foods: Rice, couscous, quinoa, tortillas, pastas, crackers, cornmeal, wheat flours, along with baking powder and baking soda.
Fruits andVegetables: So many varieties are canned or dried, like raisins, apricots, prunes and unsweetened applesauce. Avoid fruit juice,s since they tend to cost more and often include extra sugars and preservatives.
Things to Consider
If you have access to refrigeration in your home, consider purchasing eggs. While they do require cold storage, they are versatile, an excellent and economical source of protein, and can be easily kept fresh in the refrigerator for at least one month.
Always remember to keep food safety in mind when choosing canned food at your grocery stores or community food pantries. Never choose canned foods past their expiration dates or cans with flaws, such as dents or bulges.
Shelf-stable foods offer many ways of saving money and provide satisfying and favorable homemade meals for your family. Using these foods for preparing meals can be pleasing and provide a sense of well-being to those who are looking to stretch their food dollars further or to be prepared for year-round emergency situations.
Additional Resources
For additional ideas, view the Canned Food Alliance's Canned Foods Fill MyPlate factsheet. For recipes featuring canned and shelf stable foods, visit SNAP-Ed and Cans Get You Cooking.