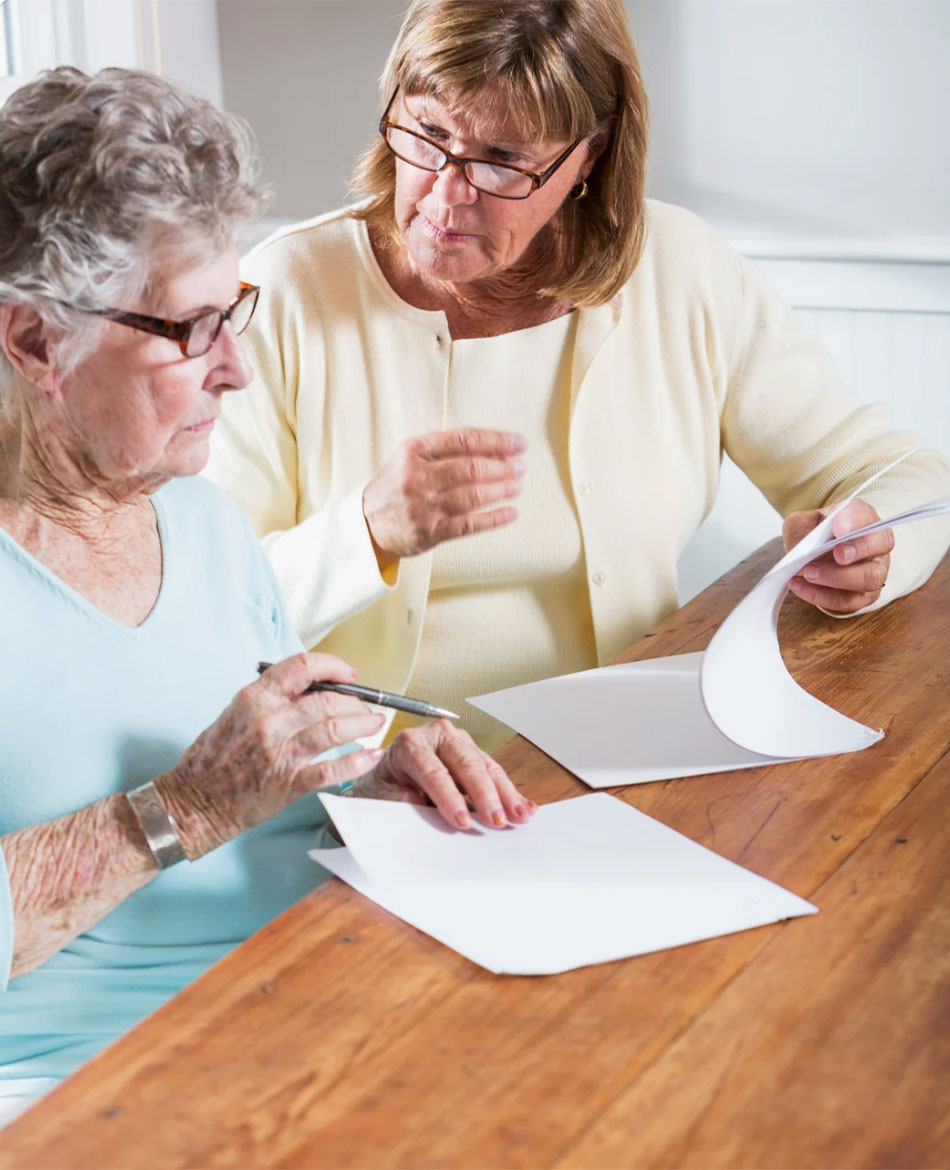 Planning for care and end-of-life is overwhelming. This content may help you prioritize activities around planning for these eventualities in your life.
Tips and Reminders
Planning needs to happen prior to a medical or crisis situation, such as a fall. Not preparing in advance will limit long-term care options available.

If remaining in the home is a high priority, then the expenses of home modifications need to be included in financial planning.

A Durable Power of Attorney may be required to execute some of the options listed in this web series (e.g. applying for resources, insurance information, housing placement, etc.), if a person has dementia or is otherwise incapacitated (e.g., farm or ranch injury).

Accurate and organized record-keeping is critical to avoid allegations of elder abuse.

Ensure important documents (e.g. DD214, birth certificates, deeds, divorce papers, adoption papers, etc.) are organized and can be accessed by appropriate people.

Create electronic copies of all documents.

Naming two people as Financial Power of Attorney may reduce risk financial abuse or misappropriation of funds.
Reference
Care Conversations Series