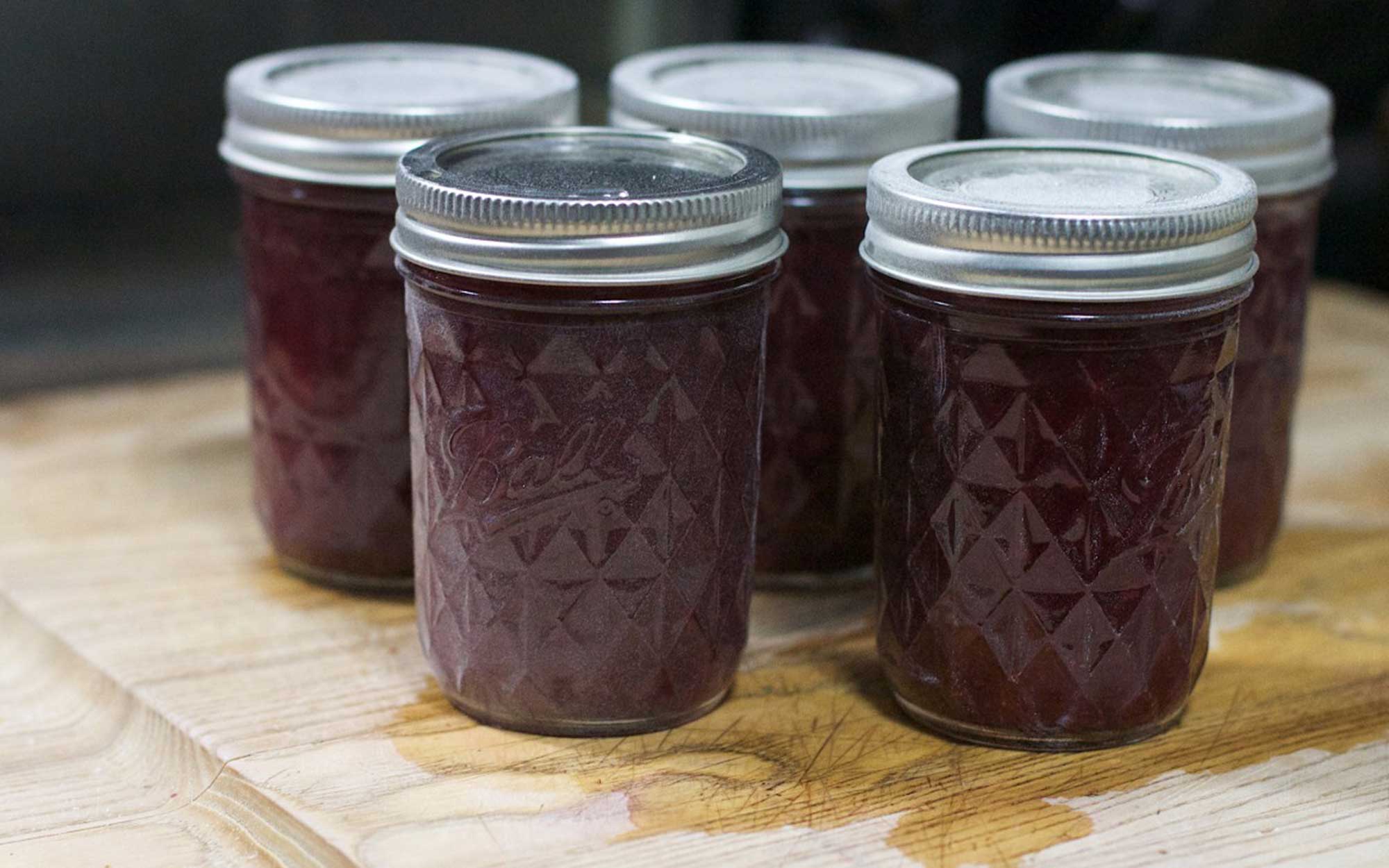 Originally shared by Megan Erickson, former SDSU Extension Nutrition Field Specialist.
Try this research-tested recipe for reduced-sugar grape jelly courtesy of the National Center for Home Food Preservation.
Ingredients
2 tablespoons, Unflavored gelatin powder (2 packages)
24 ounces, Grape juice, unsweetened
2 tablespoons, Bottled lemon juice
2 tablespoons, Liquid sweetener
Yield: Makes about 3 half-pint jars.
Directions
In a saucepan, soften the gelatin in the apple and lemon juices. Bring to a rolling boil and dissolve gelatin; boil 1 minute.
Remove from heat. Stir in liquid sweetener.
Pour into hot jars. Seal and store in the refrigerator. Use within 4 weeks.
Nutrition Facts: One tablespoon of jelly contains 11 calories.
To learn more about canning Jams & Jellies, watch our Troubleshooting Jams & Jellies video!
SDSU Extension recommends using evidence-based recipes when engaging in food preservation at home. The recipe above has been research-tested and provided by the National Center for Home Food Preservation. Do not modify ingredients.