Originally Submitted: July 22, 2022
Redheaded flea beetles are now active in soybean. Although they haven't caused significant defoliation yet, their activity should be monitored, as other defoliating insects are also present in soybean. In addition to soybean, the redheaded flea beetles can also cause issues in corn once silking begins.
Identification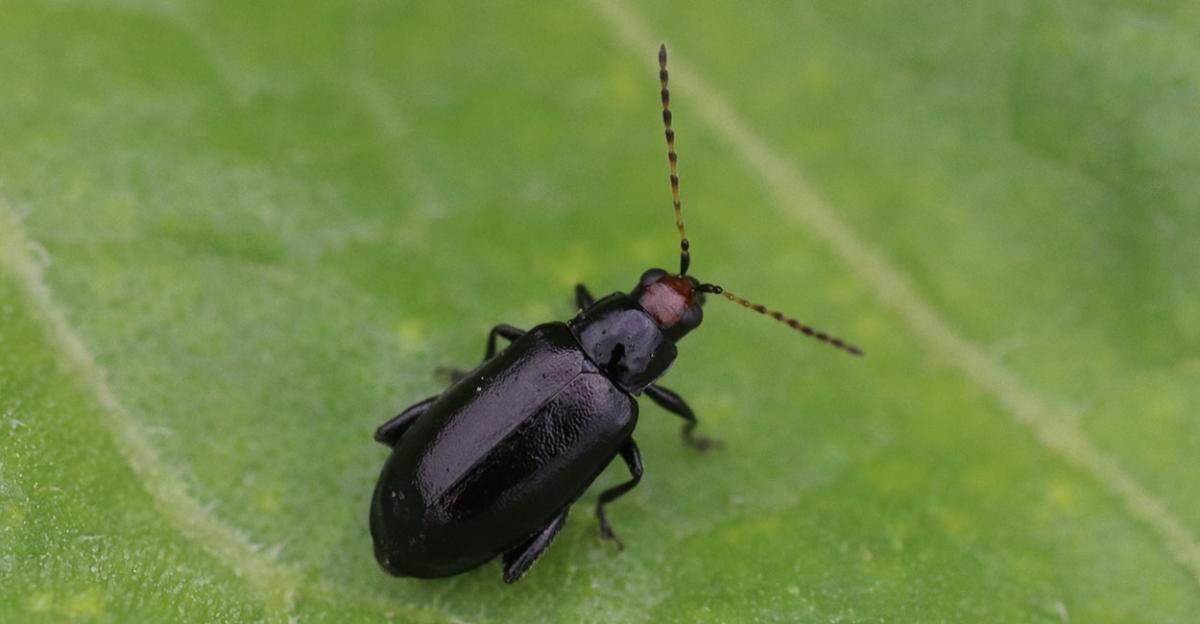 Redheaded flea beetles get their name due to the distinct red-brown colored head, which stands out on their otherwise shiny black bodies (Figure 1).
Flea beetles have specialized hind legs that enable them to jump long distances, similar to fleas.
The redheaded flea beetle is one of the larger flea beetles that may be observed in South Dakota crops.
Scouting in Soybean
In general, flea beetles are defoliators that eat small holes into leaves (Figure 2).
Although these beetles are typically not a serious soybean pest, large populations can result in considerable defoliation.
Since there are also other defoliating insect pests present in soybean at this time of the season, we recommend scouting and using the cumulative defoliation threshold of 20% to determine if treatment is necessary (Figure 3).
Scouting in Corn
In corn, redheaded flea beetles will feed on the leaves (Figure 4) and the silks (Figure 5). This can lead to reduced pollination and ears that are not filled out. If you are observing defoliation and redheaded flea beetle populations, examine the silks. Treatment may be necessary if there are more than five beetles on a single ear, the silks are clipped within ½ of an inch of the tip of the husk, or pollination is less than 50% complete. To determine if the thresholds have been reached, examine 10 plants from 10 areas within the field (100 plants total). If corn rootworm beetles are also observed on the ears, they will cause additional silk clipping.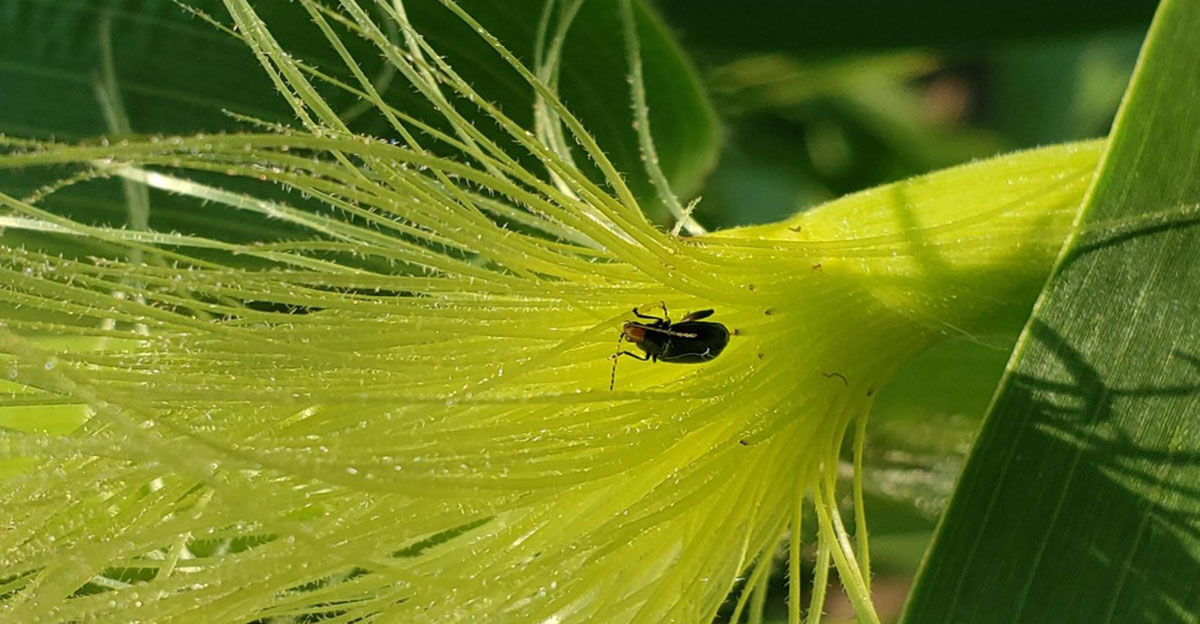 Management
If significant silk clipping is observed, refer to the current edition of the latest South Dakota Pest Management Guide: Corn for insecticide options for reducing redheaded flea beetles.
In soybean, if defoliation is greater than 20% after flowering, determine all of the defoliating species that are present and review the latest South Dakota Pest Management Guide: Soybean for an insecticide option that will manage all observed pests.