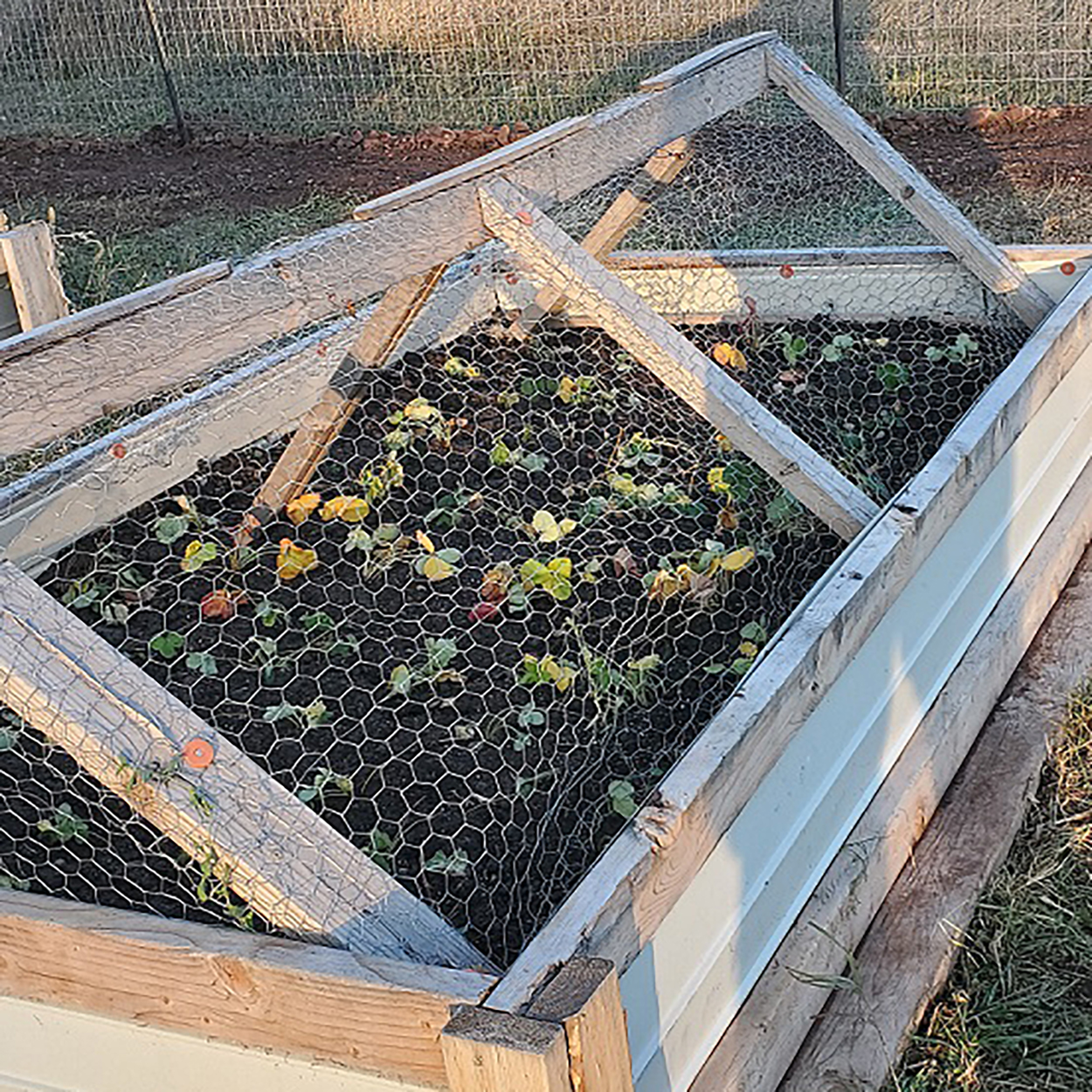 Written by Kerry Pile, SDSU Extension Horticulture Assistant, under the direction and review of Rhoda Burrows, Kristine Lang, and Prairey Walkling.
Do you live in an area prone to hailstorms? It can be devastating to get up in the morning and find your garden demolished, with your hearty, thriving plants from the night before lying torn and flattened on the ground.
Protecting Plants
There are options to protect your plants when storm clouds threaten. If your garden is nearby, covering your plants temporarily is better than nothing. Some gardeners keep burlap bags just for this reason. Other possibilities for covering might include an old blanket or tarp, or a large bucket or pot. You may want to invest in hail netting, which is sold in bulk at nurseries or hardware stores. Shade netting may also work, as well as strong sheer fabrics. For temporary supports to hold the cloth off the plants, you can use tomato cages, long sticks or poles, or PVC pipes. Just be certain any supports are sturdy, as hail storms usually come with strong winds in addition to the force of the hail.
If you are building a more permanent structure, such as a hoop house, it is better to use metal conduit, rather than plastic. PVC and plastic do not mix; PVC degrades plastics when exposed extensively to the sun. Having peace of mind when the storm clouds roll in is worth the extra planning and effort.
Wire Caging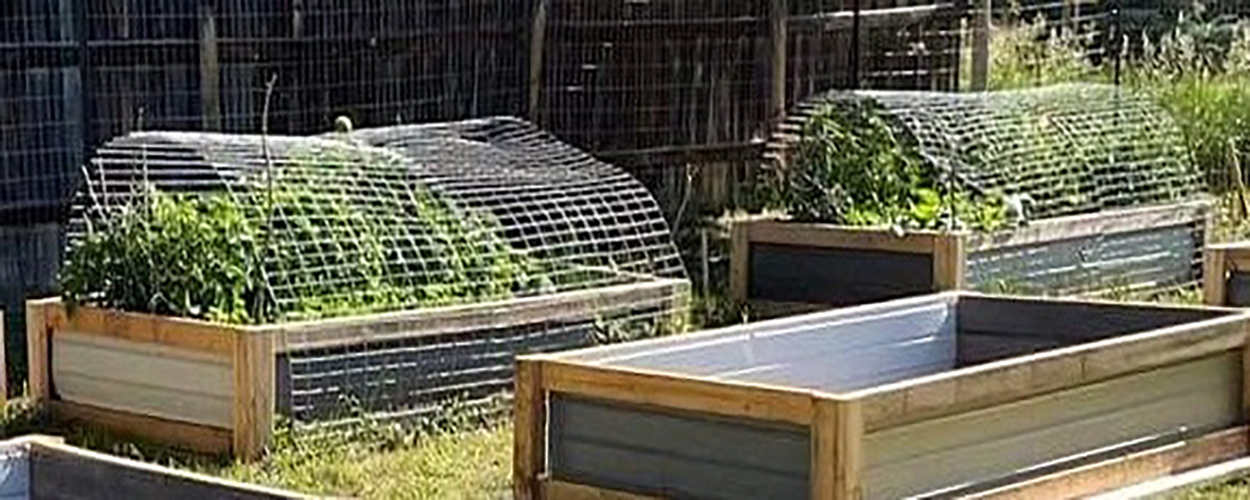 Hail Netting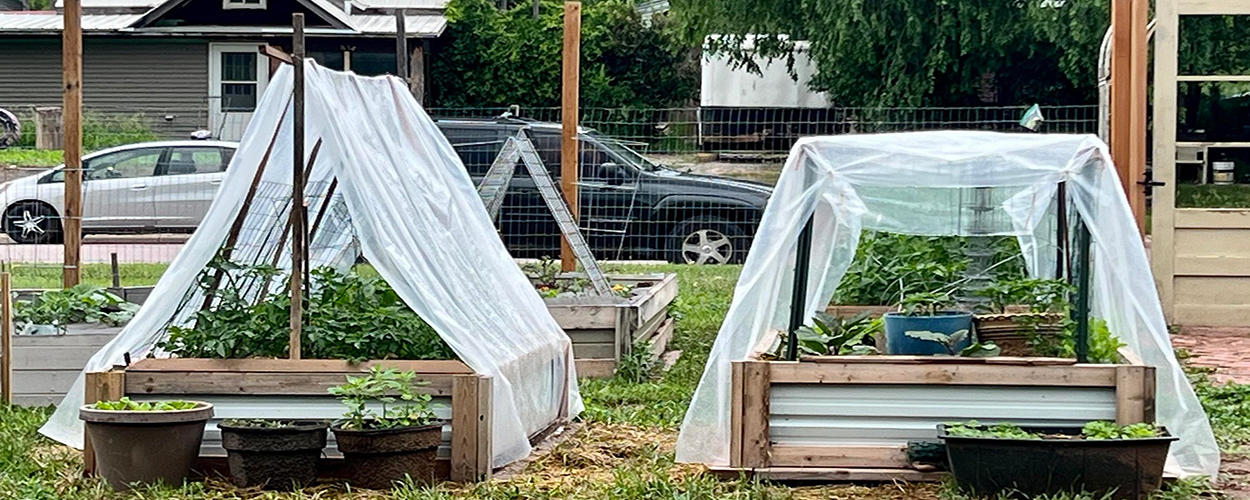 Recovering from Damage
If your plants do get damaged by hail, all is not lost. They will often survive. If the damage is minor, with holes in the leaves, nothing needs to be done except to provide good basic care for the remainder of the season with deep irrigation when summer conditions turn dry. When major damage occurs (for example, when 50% of the plant's foliage gets stripped), there is a reduced ability for the plant to move water and nutrients up from its roots. It is best to remove the debris and stems that have been completely broken off, but allow the foliage that is torn to remain on the plant. This can be removed after new growth appears. Removing all the tattered foliage will reduce the plant's photosynthetic ability vital for regrowth.
Before Recovery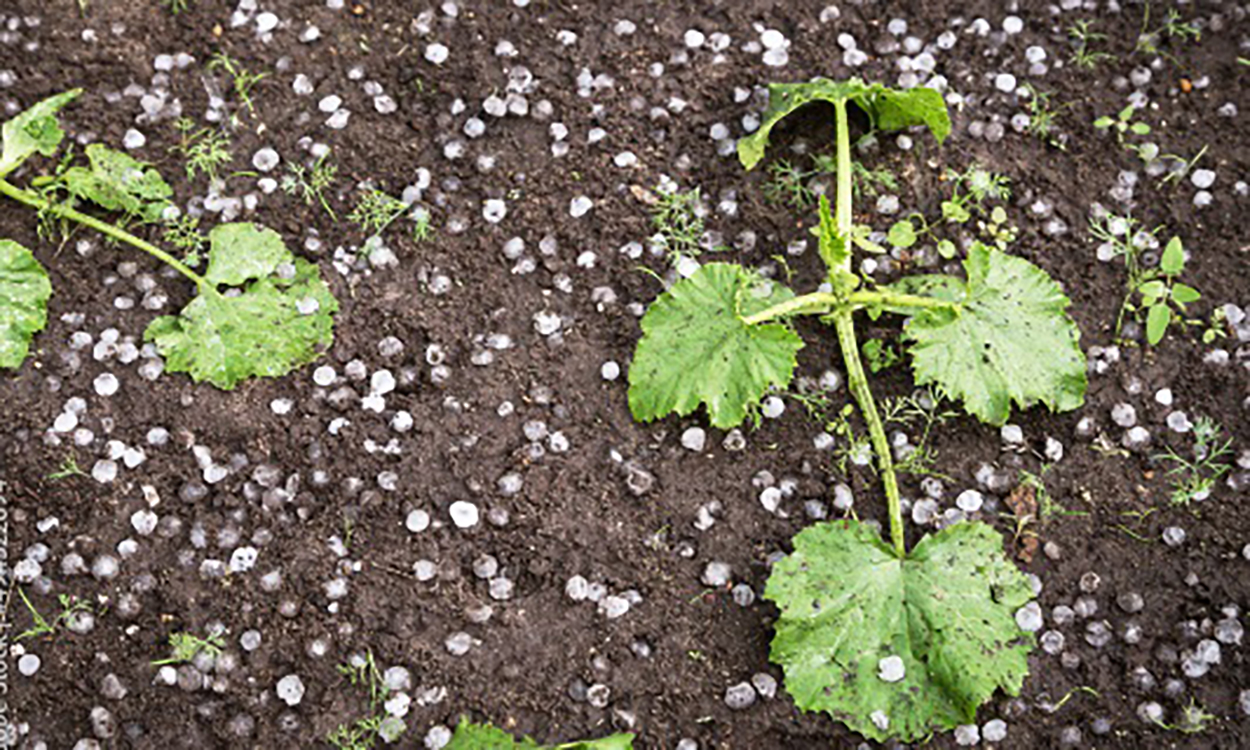 After Recovery