When emergencies occur, such as fires, tornadoes or winter storms, you may need to leave your home quickly. So, what financial records do you need to take with you or gather quickly? Collecting and organizing your financial records now could help you avoid problems later.
Keep account information and important documents in a watertight or fire-safe container (see the article Keeping Your Financial Records Secure for additional tips). Keep copies of your documents in another location, such as safe deposit box, secure place at work, or with a trusted friend or relative. The following is a list of items to keep together for quick access in the event of an emergency.
Emergency Financial Items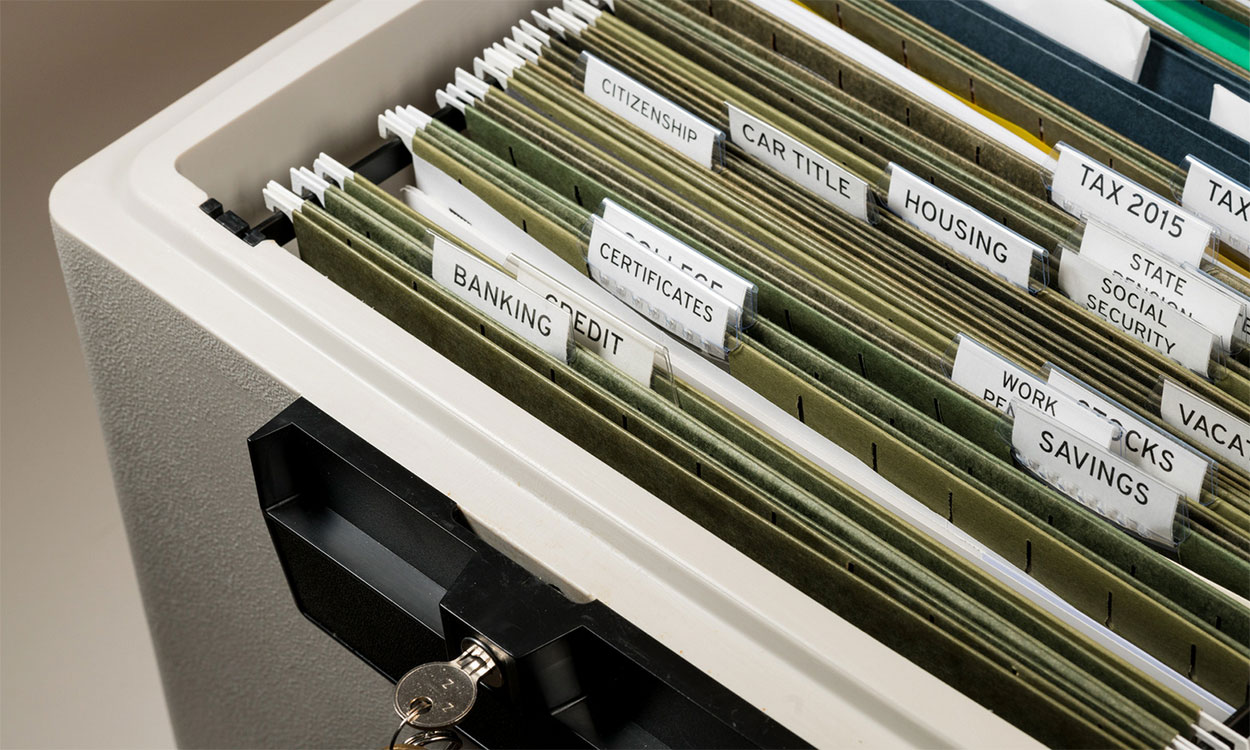 Account Information
Make a list of account and customer service numbers for your bank accounts, credit cards, mortgage and home equity loans, other consumer loans, and telephone and utility companies. Also, regularly update usernames and passwords used with these accounts. If affected by a disaster, contact creditors as soon as possible to explain your situation. Most will have ways to help. If you are unable to live in your home, contact utility companies to temporarily suspend your accounts.

Personal Records
Personal records are replaceable, but it can take time. Some of these documents will be needed to verify ownership of damaged property. Gather and make copies of personal identification: social security cards, birth certificates, marriage licenses, divorce decrees, titles, deeds, car registrations and your COVID-19 vaccination card.

Financial Records
Most financial records are also replaceable. Keeping this information safe will also help avoid questions that could arise later about your investments, taxes or workplace benefits. Gather and make copies of insurance policies, household inventory, investment records, income tax information, pay stubs, employer benefits, wills, trusts and powers of attorney.

Computer Files
Back up financial records, passwords, photos and other important files stored on the computer by storing them in cloud storage or an external hard drive. Regularly back up files stored electronically.
After the Emergency
Communities tend to come together in times of crisis. There will be a lot of people and organizations who will want to help you. Unfortunately, there will be criminals who will want to exploit the trauma as well. Be aware of up-front fees to help you claim services, benefits or apply for a loan. Government agencies will not ask you for money to claim a benefit or service. Also, beware of contractors offering door-to-door repairs or requiring payment up-front.