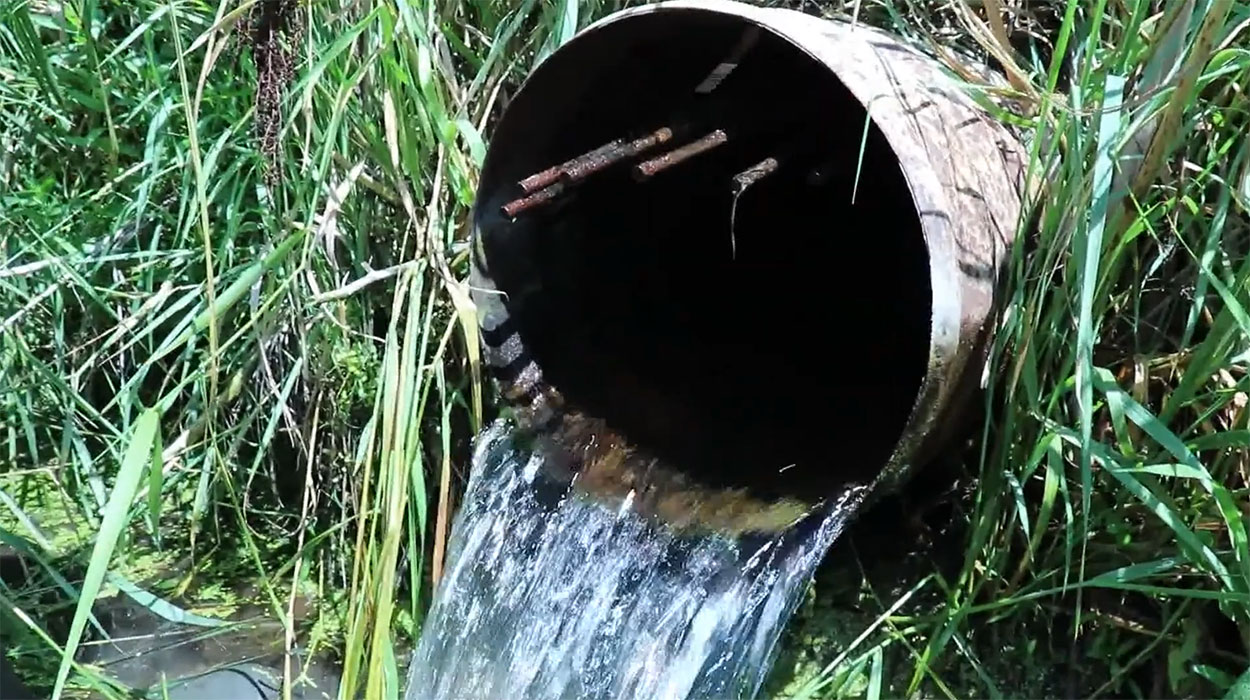 Trying to figure out the nutrient loss in your tile drainage system? The Nutrient Loss Calculator can help. This useful tool helps landowners collect a snapshot of nutrient loss in their drainage systems.
Use the calculator tool below to get started, or view the following quick guide and instructional video to learn more about using the calculator.
Important Notes
If your tile outlet has a rodent guard, be sure to lift the guard when taking flow measurements, since the rodent guard will change the depth of water for your measurement (Figure 1).
Nutrient loss varies throughout the year as flow and concentration change.
A measurement taken at one point in time does not paint a full picture. We highly recommend collecting data multiple times throughout a year at tile outlets of interest to understand how nutrient loss changes throughout the year.
Quick Guide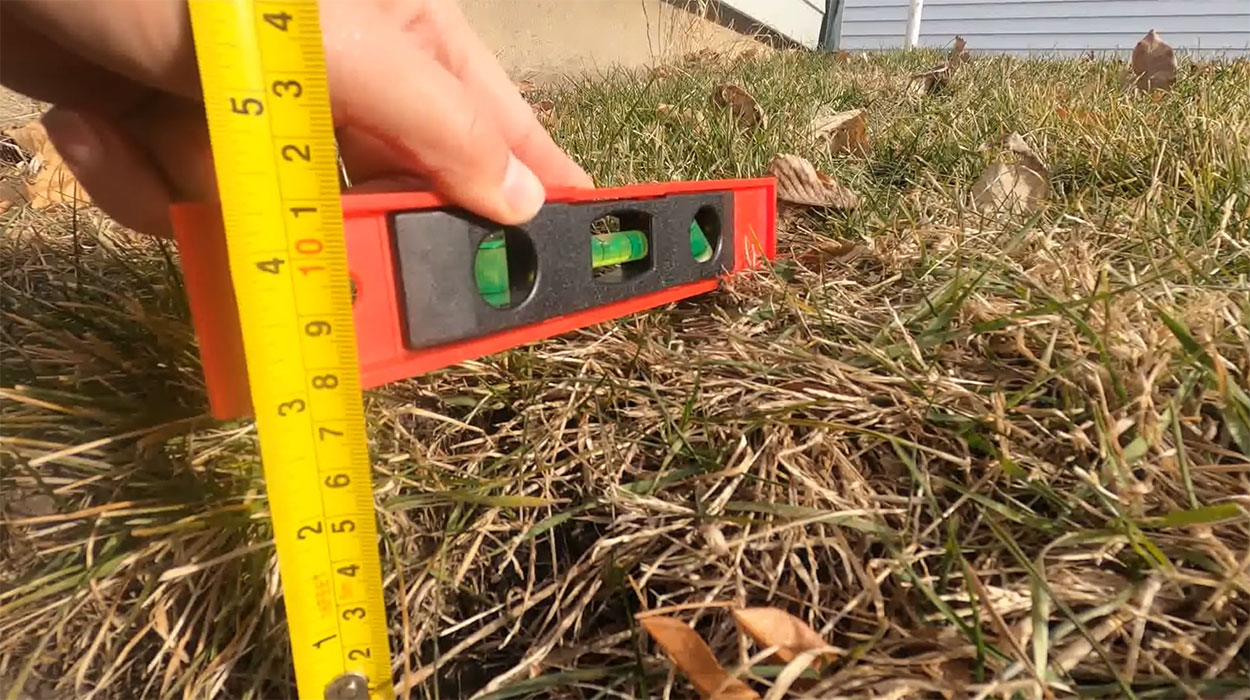 Step #1. Determine Flow Rate Inputs
Type of Pipe is either single walled or dual walled. Perforated corrugated tile is single wall and corrugated tile that is lined with a slick non-permeable liner is dual walled. If the pipe is PVC, use dual walled for the input here.
Tile Diameter is determined by measuring the width of the pipe, avoiding the water, horizontally. Input this value in inches.
Slope of the Outlet will be input as a whole number percent (for example 3.25% would be input as 3.25) is found with an automatic level or by using the following method:

Place a level inside the tile and raise the lower end until the bubble is centered. Then measure the height of the level above the end of the tile as shown in Figure 2.
Now divide the height of the ruler by the distance that the level is in the tile and multiply by 100.
Example: 0.75 inches ÷ 18 inches × 100 = 4.16%

Depth of Water is found by placing a ruler with the thinnest edge "slicing" the water for the most accurate reading as shown in Figure 3-A.
Step #2. Determine Nutrient Concentration Inputs
Nutrient Concentration can be determined from a lab test or nutrient test strips. If getting a lab analysis, collect a sample from the tile outlet and keep cool (preferably refrigerated) until the sample can be analyzed. If the sample will not be analyzed by the lab within 48 hours, the sample can be frozen until the analysis can be performed. It is best practice to rinse your bottle three times before collecting your sample. If you do not have access to water testing, please contact John McMaine for helpful information.
Cost of Nutrients is determined through your fertilizer supplier. If you do not have access to this information you can use an average cost of urea at $0.40/lb.