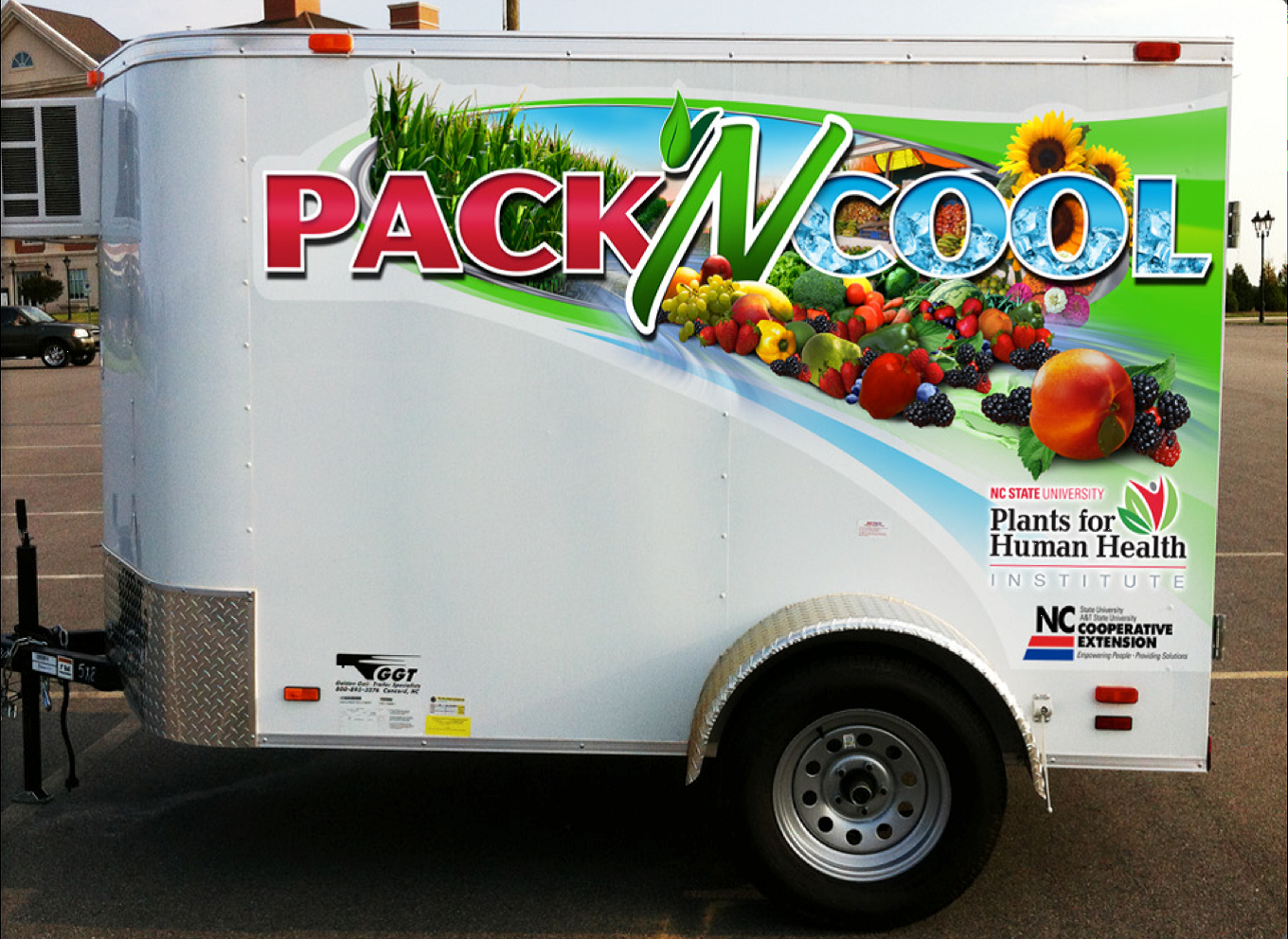 Written by Geoffrey Njue, former SDSU Extension Specialty Crops Field Specialist.
Growers in South Dakota who are looking for an inexpensive way to cool their produce may want to consider a technology adapted by North Carolina State University (NCSU) Researchers. NCSU Plants for Human Health Institute (PHHI) has developed a mobile walk-in cooler for growers.  The mobile walk-in cooler called "Pack 'N Cool"  is a 5 feet by 8 feet (5'X8') refrigerated trailer designed to keep vegetables, fruits and flowers at ideal temperatures as they are harvested in the fields and during transport to farmers' markets. The "Pack 'N Cool" unit provides growers with mobile refrigeration solution. It combines the mobility of a trailer with the refrigeration capabilities of a commercial walk-in cooler.
The development of the "Pack 'N Cool" mobile refrigeration unit was coordinated by Dr. Penelope Perkins-Veazie, a professor of post-harvest physiology with NCSU Plants for Human Health Institute (PHHI).
The "Pack 'N Cool" unit utilizes CoolBot temperature control technology to maximize the output of ordinary window air conditioning units. TheCoolBot adapters interface with the AC units, which normally would not be able to generate temperatures much below 60 degrees Fahrenheit, to generate temperatures as low as in the 30s. An electrical extension cord or a generator powers the unit. "Pack 'N Cool" unit is simple and energy efficient compared to commercial cooling units.
Growers can use this model to build their own units. Step by step construction guidelines with photos and a sample budget are available on the NCSU Plants for Human Health Institute website.