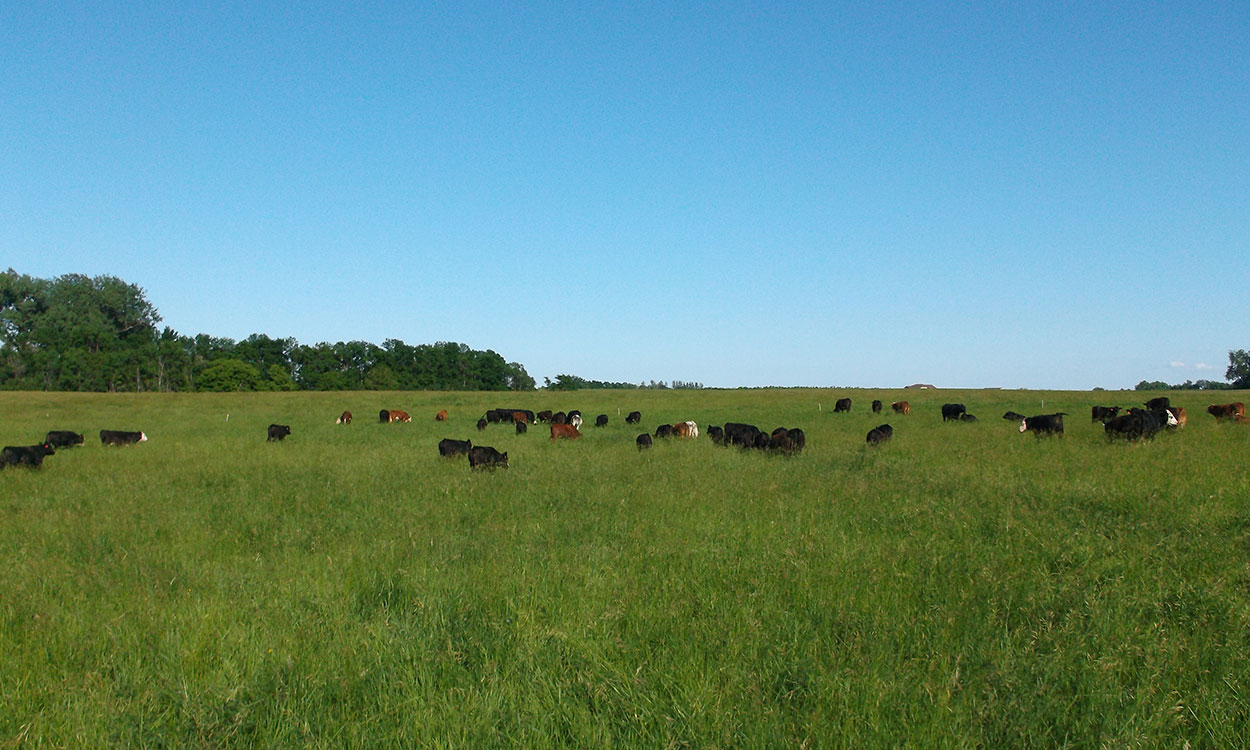 Written collaboratively by Pete Bauman and Dr. Allen Williams, Grass-fed Insights, LLC.
So, how significant is the grass-fed beef industry in America? About 4% of U.S. beef retail and food service sales is comprised by grass-fed beef with a value of roughly $4 billion. About $3 billion of that is unlabeled grass-fed beef that is sold as conventional beef, making data gathering on these products difficult to obtain. Conversely, about 1% ($1 billion) of the total beef market share is grass-fed products that are labeled, handled and marketed as such, of which more-consistent data is available.
It should be noted that the grass-fed beef sector has grown to the point that the major packers are actively involved in grass-fed beef production and marketing. The three largest packers, JBS Foods, Tyson and Cargill, are all actively sourcing and marketing grass-fed beef to U.S. consumers.
Grass-fed represents a fairly small, but significant portion of the beef industry that appeals to a growing consumer base. However, marketing issues can be challenging. Some of the primary obstacles of growing the industry include year-round production and supply, market confusion and consumer understanding of grass-fed labeling and price premiums of up to 70% over conventional beef. Further, because of the general lack of regulation and standards, lower-quality products labeled as grass-fed can confuse consumer expectations and satisfaction.
Overall, production costs are simply higher than conventional beef due to lack of a nationwide infrastructure enjoyed by other livestock products. Most current growers, processors and retailers are relatively small and lack the capacity to expand the industry quickly. Larger facilities, while able to produce more product, often lack the controls that meet core consumer desires (such as a grass-fed feedlot that relies on pelleted forage or other foodstuffs and animal living conditions not consistent with consumer expectations). About 81% of grass-fed cattle are sold through branded programs, while the remainder are direct marketed by smaller-scale producers. Often, those selling into branded programs only receive about 25–30% of the roughly 70% premium often associated with grass-fed products.
Another key challenge is processing and marketing constraints, as most in the grass-fed industry rely on the infrastructure already in place for conventionally raised beef. There were about 92 million head of cattle in the United States at the end of 2015, with roughly 30 million head slaughtered that year. For perspective, the grass-fed industry currently slaughters about 230,000 head, or less than 1% of the total conventional slaughter. However, the demand for grass-fed beef steadily increases, while the overall demand for beef declines as it competes with other sources of protein. As an example, in 2016 there were about 3,900 grass-fed producers in the United States, up from only about 100 in 1998. However, the vast majority of these operations market less than 50 grass-fed beef animals annually, with direct sale to customers as the primary distribution model.
Because U.S. Department of Agriculture (USDA) standards for grass-fed labeling are easily achieved, cheap imports of beef that meet grass-fed labeling criteria can account for 75–80% of annual U.S. labeled grass-fed beef sales. Consumer confusion can result, as these beef products need only to pass through a USDA-inspected processing plant to be labeled as a "Product of USA" (which is also mandatory due to import health standards). This reality, along with the ability of some foreign beef-producing countries to supply beef year round due to climate, become significant challenges to growing the market share of domestic grass-fed beef.
The Bonterra Partners report cites four basic topics that will need to be addressed if the domestic grass-fed beef industry is to realize its full potential. These are: 1) year-round production and availability of high-quality, grass-finished products; 2) stronger labeling standards and national brand-building efforts; 3) improved supply chain and 4) lower cost of finished products.
To learn more, visit The Grassfed Exchange website, or contact Pete Bauman with South Dakota State University (SDSU) Extension.
Information provided in this grassfed beef article series is primarily derived from an April 2017 independent report titled "Back To Grass: The Market Potential for U.S. Grassfed Beef" authored by Renee Cheung of Bonterra Partners and Paul McMahon of SLM Partners. To learn more, view the full report.