Growing Grapes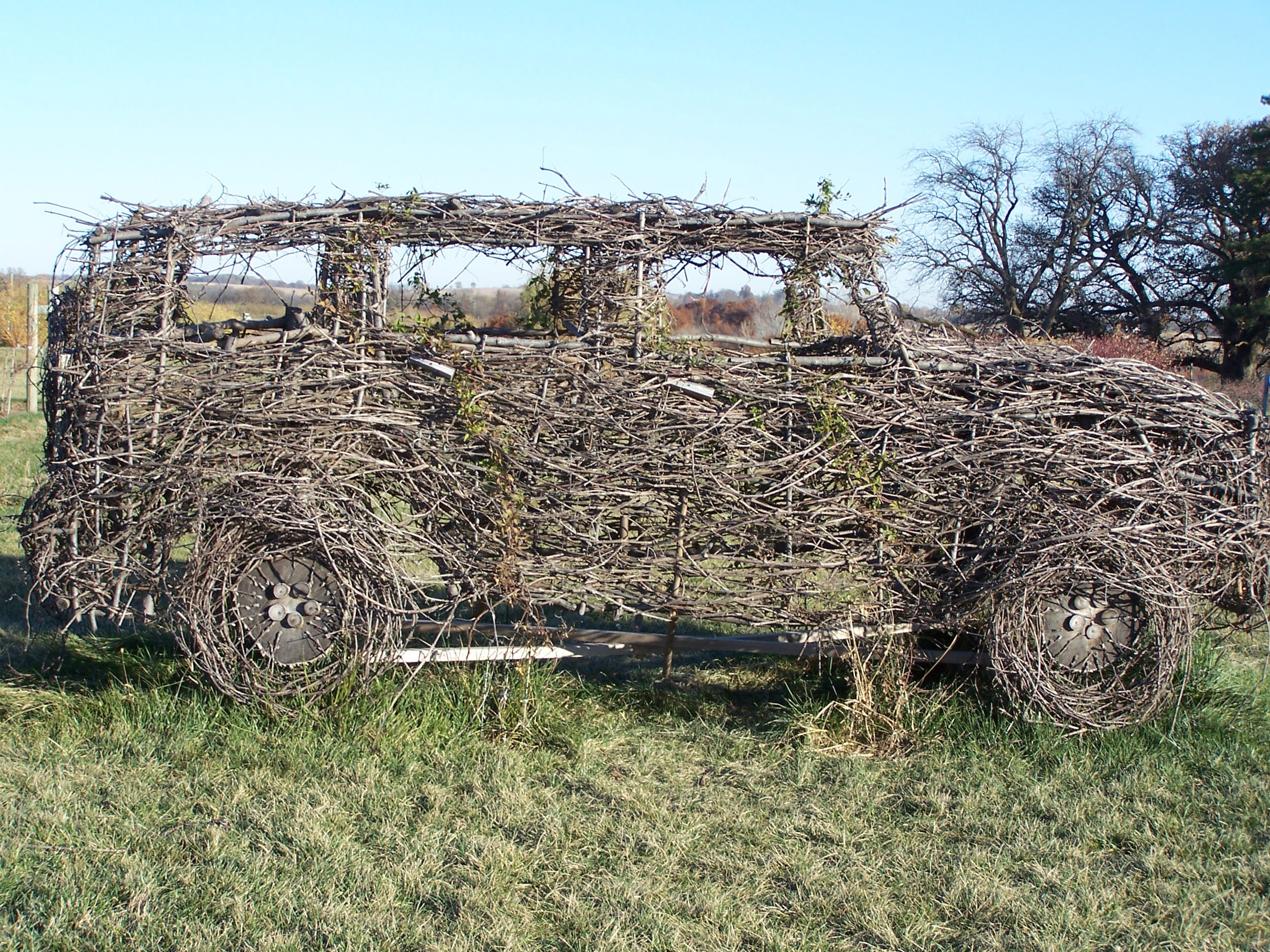 Are you looking for a plant that you can train up a fence, over an arbor, or pretty much over any shape you desire? Grapes fit the bill, while also bearing fruit for jams, jellies, juice, and, yes, wine. Grapes in the Dakotas? Indeed - even wine grapes, thanks to the efforts of grape breeders over the past thirty years. Given an appropriate growing site and care, these vines can last for decades or more, even in our climate.
Site Selection
What is an appropriate growing site for grapes? There is some truth to the adage that grapes like poor soil, as too rich a soil generally causes poorer quality fruit as well as problems for the vines' hardening off in the fall, leading to greater winter damage. A soil that has high (5 to 8%) organic matter is great for growing your vegetable garden or raspberries, but supplies too much nitrogen for grapes. Grapes should also not be planted where water stands after a rain, as they do not tolerate wet conditions. Another reason for avoiding low areas is that such areas are prone to frost, and grapes are very sensitive to frost. Although the vines are quite heat-tolerant, avoid training them across a south- or west-facing wall (especially in the Southern part of our region), as these areas warm up too early in the spring and can cause the buds to break when there is still high danger of frost. If you wish to maximize fruit production from the vines, keep in mind that you will need to prune them back drastically each year, so you may not want to utilize them where you need an early-season privacy screen. Grapes also need full sun; shading drastically reduces fruiting and winterhardiness.
Growth and Care
Grapes are relatively easy to grow, but homeowners can increase their production and vine health with care. Grapes are very sensitive to herbicides, including the common lawn herbicides, so be very careful in applying any of these near the vines. Fall applications after the vines have dropped their leaves are safest, but care should still be taken that the herbicide doesn't contact the vines or drift near them. Don't apply any herbicides that can be taken up through the roots. We see herbicide damage every year in South Dakota, usually caused by drift from lawn or field applications.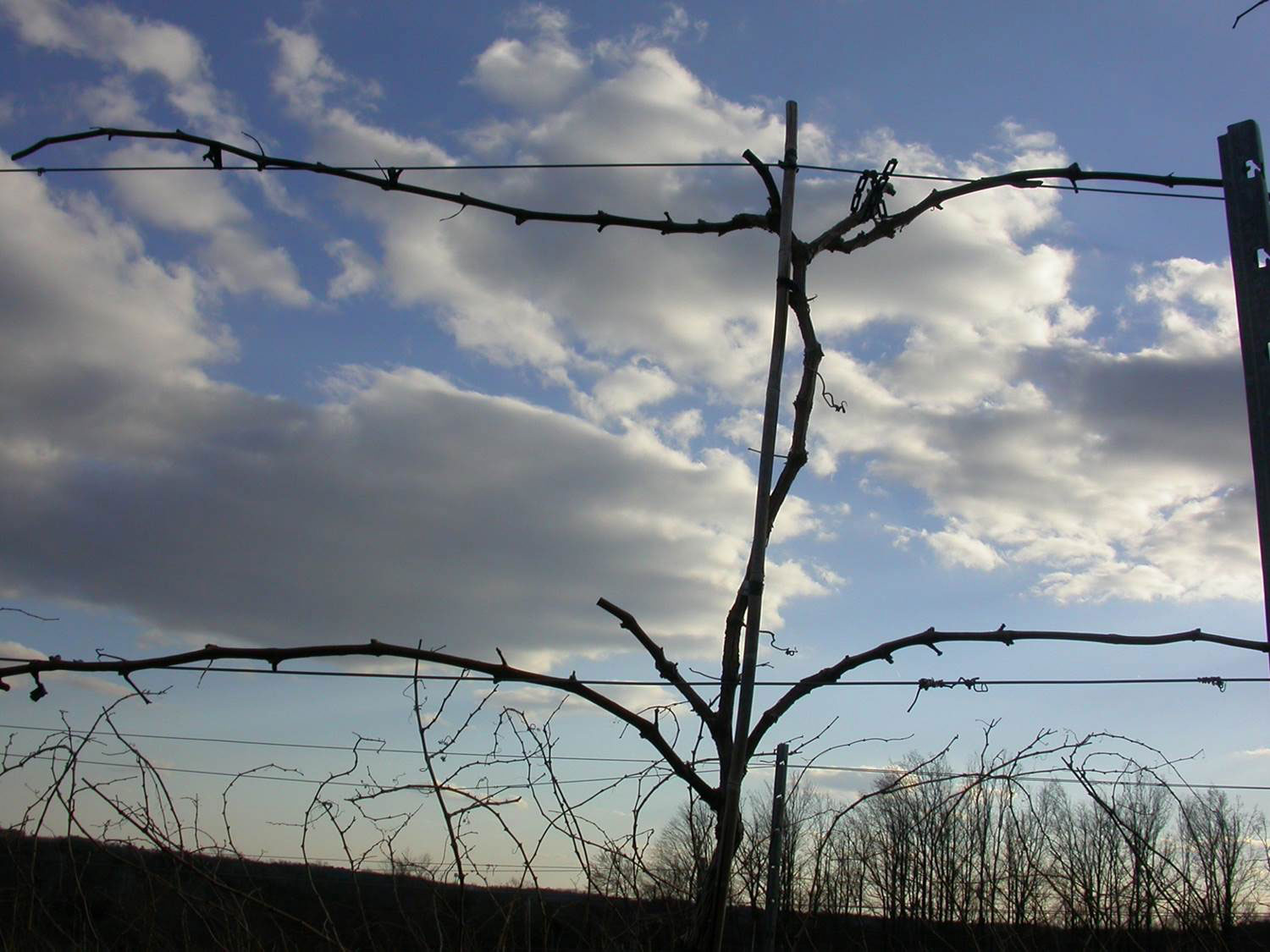 Disease Management and Pruning
Grapes are susceptible to a few diseases, although ours have relatively few disease problems compared to our Eastern neighbors. Good pruning to thin and shape the leaf canopy to one to two leaves thick greatly reduces problems with downy mildew and other leaf and fruit diseases. The key to pruning is to remember that only two-year-old canes (stems) bear fruit, so remove vast amounts (up to 90%) of the past season's growth each spring. In fact, one system is to select four healthy canes from the previous season, and prune off all other growth (except for a couple of short stubs just to grow some extra canes for the following year). The ideal time to prune is fairly late in the spring, before the buds break, but late enough that the stems "bleed" when cut; this will actually help delay budbreak a bit, helping to avoid frost damage. Although this website was developed for commercial growers, homeowners will find lots of useful information also, including videos on training and pruning grapes.
Varieties to Consider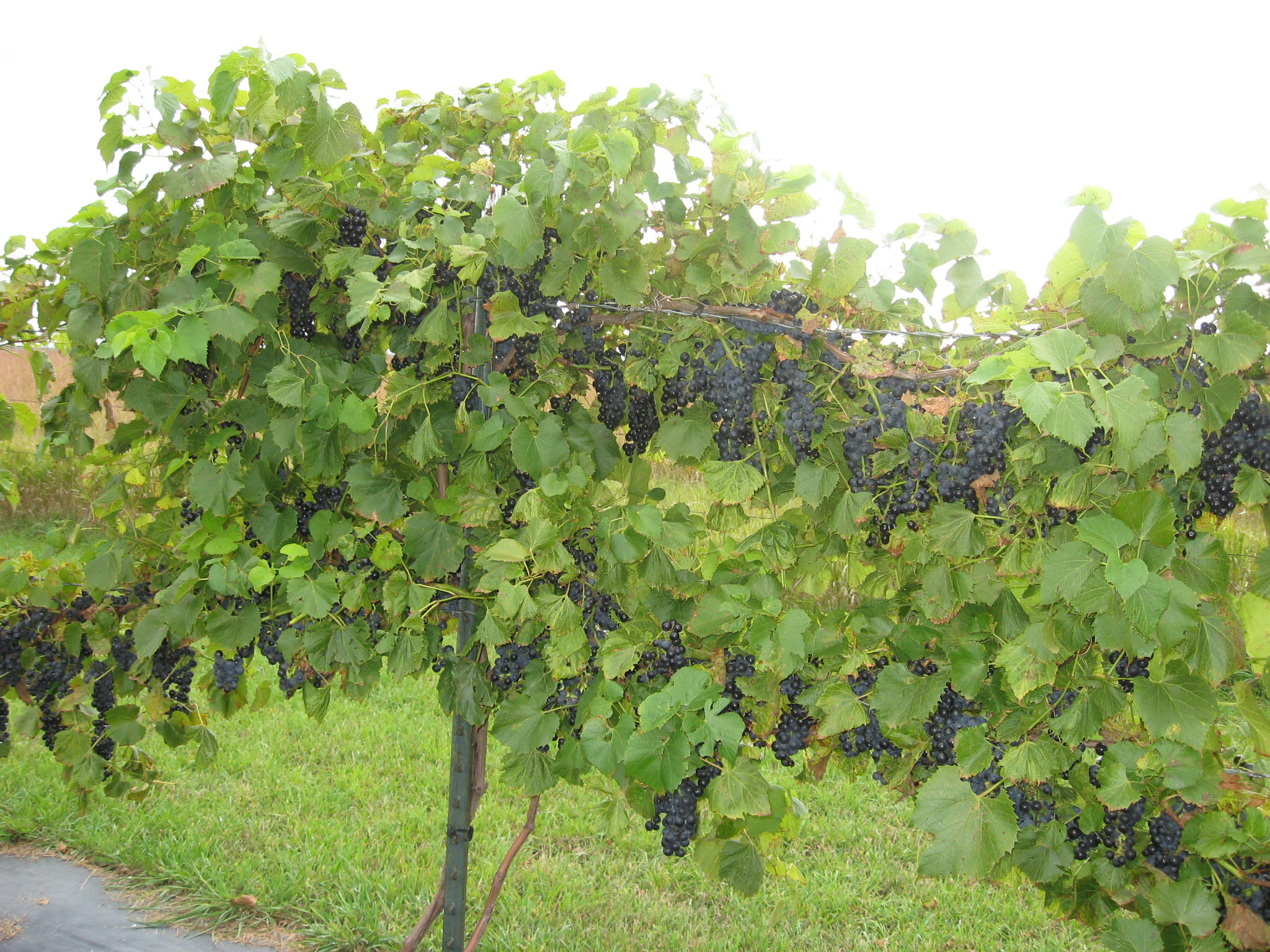 The following are some excellent varieties for homeowners to try:
Somerset Seedless: Red table grape hardy to -30°F; ripens about the same time as Valiant. Strawberry-like flavor. This is the only seedless grape that has performed well in South Dakota.
Valiant: One of our hardiest grapes, vigorous and very well-adapted to our climate and soils. Has small clusters of dark, blue berries which ripen before most other grapes. Excellent juice, jelly, or table grape; may also be used for wine. The 4-cane pruning system works well for this variety. This grape has a tendency to overbear; you may need to remove some of the clusters. Bred by Dr. Ron Peterson at South Dakota State University.
Marquette: An excellent new red wine grape with high sugar and moderate acidity. Open, orderly growth habit. Very good resistance to downy mildew, powdery mildew, and black rot; moderate resistance to phylloxera. Tends to break bud early, so avoid sites that warm up early in the spring. Wine is ruby color with pronounced tannins and notes of cherry, berry, black pepper, and spice. Released in 2006 by the University of Minnesota.
Frontenac: Hardy blue wine grape with cherry flavors. Excellent wine grape for this region, ripens mid- to late September. Tends to have high acidity. Needs good pruning and cluster thinning to keep vine from overproducing. Good disease resistance and some tolerance to 2,4-D herbicide. Minnesota patented cultivar.
Frontenac Gris: A white sport of Frontenac, with a growth habit similar to Frontenac. Gray/light red fruit. A midseason variety harvested in late September. Minnesota patented cultivar.
Brianna: White wine grape developed by Elmer Swenson. Berries are greenish gold to gold when fully ripe in early to mid-September. Wine is balanced with pineapple nose and flavor. Also makes a flavorful white juice or table grape. Winter hardy in South Dakota; North Dakota.
LaCrescent: Hardy white wine grape released by the University of Minnesota in 2002. Ripens early (to goldenbrown color), but acidity remains high and may need to be reduced during winemaking. Moderately susceptible to powdery and downy mildew. Loose clusters with occasional fruit set problems. May be susceptible to spring frost in areas that warm up early. Wine has apricot-like flavor and is excellent for blending. Minnesota patented cultivar.
King of the North: Vigorous, late ripening Concord style grape that originated in Wisconsin. Good for juice, but acidic for fresh eating.