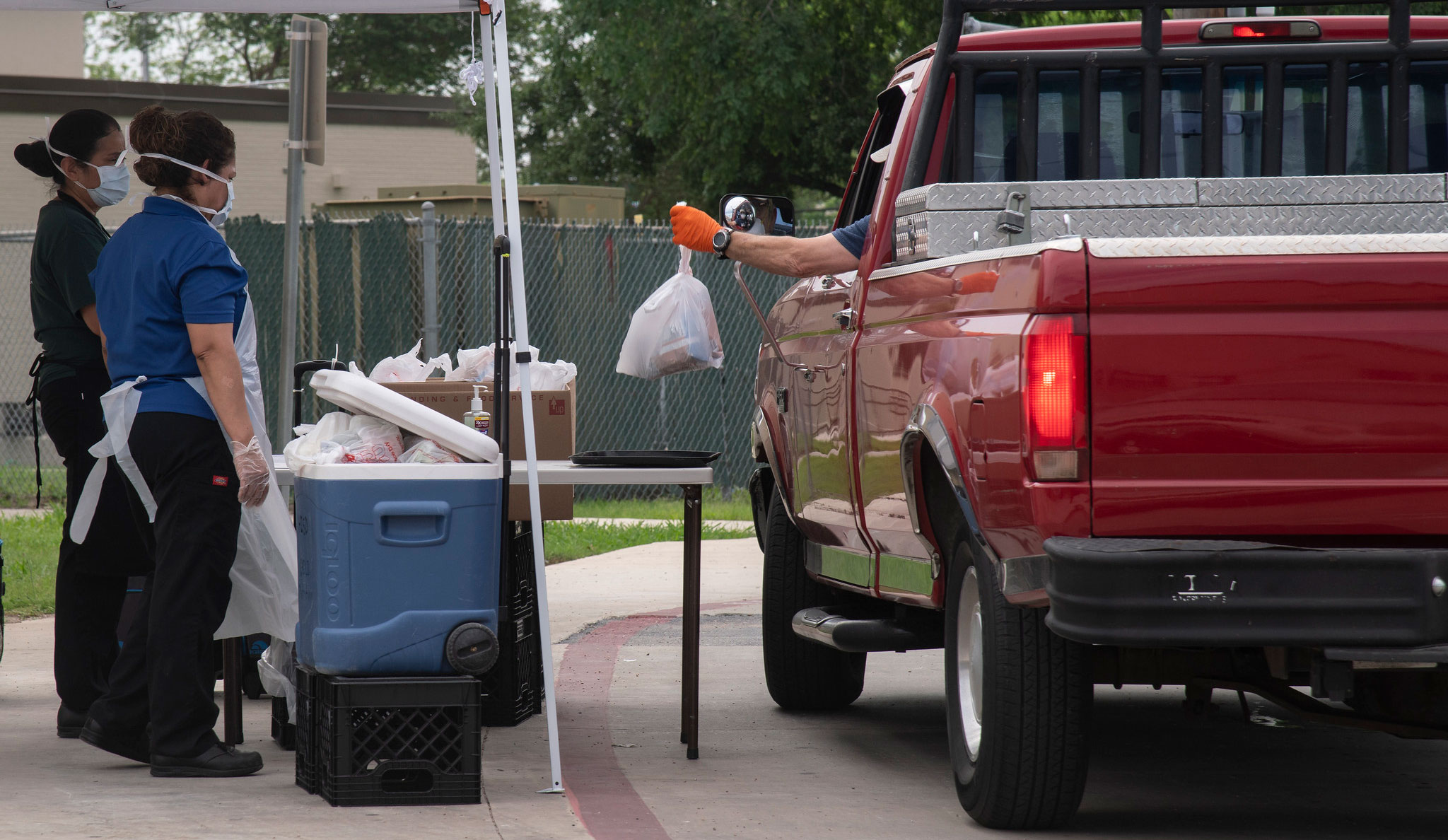 Farmers markets are a very important sector in South Dakota. Farmers markets allow producers an opportunity to act as food entrepreneurs and provide fresh, safe, and locally produced foods to their community. Farmers markets also allow consumers the benefits of supporting local producers while eating safe and fresh foods. The COVID-19 pandemic has raised a great deal of concern for Farmers Markets on trying to keep the markets open while providing a safe environment for consumers to shop. This pandemic is forcing farmers markets to shift their operations to adhere as much as possible to CDC guidelines to prevent the transmission of COVID-19. This article is meant to act as a guide to help Farmers Markets set up their operation in a manner that will best protect consumers and allow for continuation of operations.
Guidance to Vendors
Vendors should not attend the market if they are showing signs or symptoms of COVID-19 such as fever, headache, sore throat, cough, loss of smell or taste.
Ensure that there are hand sanitizer stations at each vendor booth.
Perform frequent sanitation on surfaces that are touched frequently.
Use Good Manufacturing Practices (GMP's) such as not touching your nose, eyes, mouth, or any unsanitary surface. If you do contact your nose, eyes, mouth, or any unsanitary surface washing or sanitize your hands immediately.
Encourage credit card transactions when possible to limit exchanging money. If your equipment allows, have the customer swipe their card so that you don't handle it. Be sure to sanitize any pens after use. Avoid the use of touch screens by customers.
Encourage rounding the price of products to the whole dollar to limit the amount of handling change.
Do not allow more than one customer at a booth at a time.
Do not allow customers to handle products. Prepackage produce when feasible to decrease handling and transaction times.
Do not use cloth display table coverings or any porous or non-sanitary fixtures at the booths.
Do not provide product samples to the customer.
Use cloth face masks or other PPE face masks to protect your customers and to encourage their use.
Guidance to Farmers Market Operations
Create traffic flow patterns that will promote social distancing. It may be helpful to establish one-way paths through the market. You may need to limit the number of people that can enter the market at any one time.
Depending on the market size, you may need to designate one or more people to enforce social distancing.
Space vendor booths at least 12 feet apart. Consider offering larger-volume vendors additional space to avoid crowding of customer lines.
Mark off 6 feet increments to encourage social distancing.
Encourage consumers to be conscientious of other consumer's time as well. If operating a large Farmers Market, you may need to set time limits for consumers at each booth.
Set aside a designated amount of time to immunocompromised individuals to allow them to shop before or after the general public.
Post guidance signs at the entrance of the Farmers Market to include the following:

Practice 6-foot social distancing.
Do not touch products before purchasing.
Advise that if consumers are showing signs of illness, that they not attend the Farmers Market.
Advise that once done shopping, that consumers leave the Farmers Market
Provide hand sanitizer at entrance. Be sure that there are adequate trash cans to throw away any paper towels, gloves, wipes, etc.

Do not allow product sampling.
Do not allow consumption of purchased foods at the market
Remove any benches, tables, etc. that encourage customer loitering
Communicate with your local municipal authorities regarding the presence of customers. Encourage to wear face masks when shopping.
Suspend cancellation penalties for any vendors who show signs of infection, or who know they have recently been exposed to the virus.
Alternative Methods
Online and order pickup:

Provide a list of products on the Farmers Market website that allows the processor to shop and create a virtual shopping cart.
Allow for a drive-up window/table that will allow the consumer to pick up foods. Many markets are requesting customers to open their trunks to decrease person-to-person interaction.
Designate an a la carte volunteer to pick out the items and then deliver them.
Separate out temperature controlled and non-temperature-controlled foods as well as non-ready to eat (NRTE) and ready to eat (RTE).
Summary
These guidelines will help serve as guidance to allow for the continued operation of a Farmers Market. It is up to the Farmers Market manager to choose the best options that will prevent COVID-19 transmission while also allowing for an effective and efficient operation. Being proactive will help ensure the safety as well as the viability of your market. If there are questions on the transmission of COVID-19 through food, please see the SDSU article on Food Safety and COVID-19.
Document Sources
FOOD: A Guide for Farmers' Markets to Navigate the COVID-19 Outbreak, Purdue University Extension.