Nationally, more than 60 percent of households are dual income, resulting in an increased need for early childhood education programming. With both parents working, many children spend their days with a childcare provider. SDSU Extension works with childcare programs and providers to increase school readiness and enhance social, emotional growth and development among South Dakota's youngest citizens.
Daycare
There is a shortage of rural daycare providers throughout South Dakota. See the resources below or contact Audrey Rider if you are interested in pursuing this exciting and rewarding business opportunity.
Reading for Resilience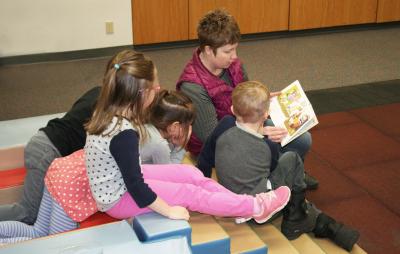 The Learning Child (TLC) Nebraska Extension team has identified nine children's books to support children's coping and understanding of their feelings after experiencing a disaster, loss, and/or grief. TLC has also developed reading guides to accompany the books. The guides provide caregivers with suggested activities and probing questions to help children personally connect with the experiences of the characters in the books.
Experiencing a natural disaster can be very stressful for young children. Caregivers play an important role in young children's emotional development in addition to helping them cope. Using children's literature in an interactive way, caregivers can help children heal. Using an engaging format, Read for Resilience may help children better understand their experiences and improve their coping skills.
For questions or to obtain books and guides, please contact Audrey Rider, SDSU Extension Early Childhood Field Specialist.
Upcoming Events
Join South Dakota State University Extension Health and Wellness Specialists for a weekly self-care opportunity during the months of February, May, August and November.
Kids are tough, but how can we teach them to become resilient and recover from the difficulties they will face during their childhood? Learn some tips to help children build resilience during difficult times.
South Dakota and many of our neighboring states experience natural disasters and agricultural family stress. While we know this can cause added stress on adults and parents, don't forget to visit with your children of all ages and help them cope with the added stress and changes in their routine.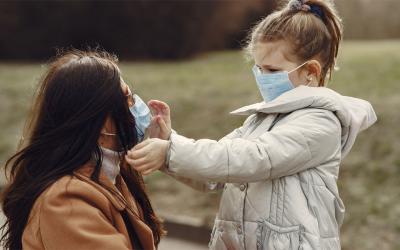 As we are all going through these times of change and uncertainty, remember to talk to your child or children in your care and don't just avoid the behaviors.