It's been a "tale of two rivers" this year. Normally, western South Dakota is much drier than eastern South Dakota. This year it's been the opposite.
As of September, rainfall in Volga is almost 10 inches below normal, while on the western side of the state, Union Center is experiencing normal rainfall (Figure 1).
Native rangelands contain a variety of cool-season and warm-season grasses, and these grasses have markedly different growing seasons (Figure 2).
If and "maybe" when we receive fall moisture, we tend to see the fall "green up" of cool-season grasses.
Understanding Fall Green-up
Cool-season grasses have two growing seasons (Figure 3). They grow in the spring and early summer and then get another growth spurt in the fall. This second growth spurt is commonly referred to as the fall "green up."
Adversely, warm-season grasses grow later in the season during the summer and late-summer, and they do not get another green up in the fall of the year (Figure 4).
Cool-Season Growth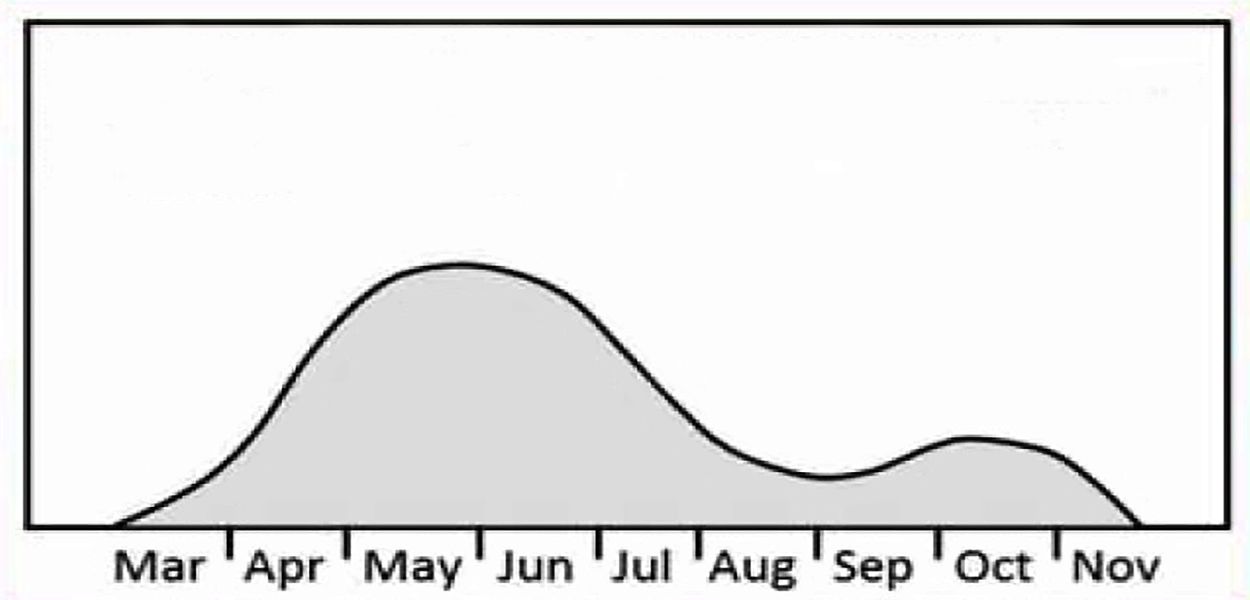 Warm-Season Growth
Grazing Considerations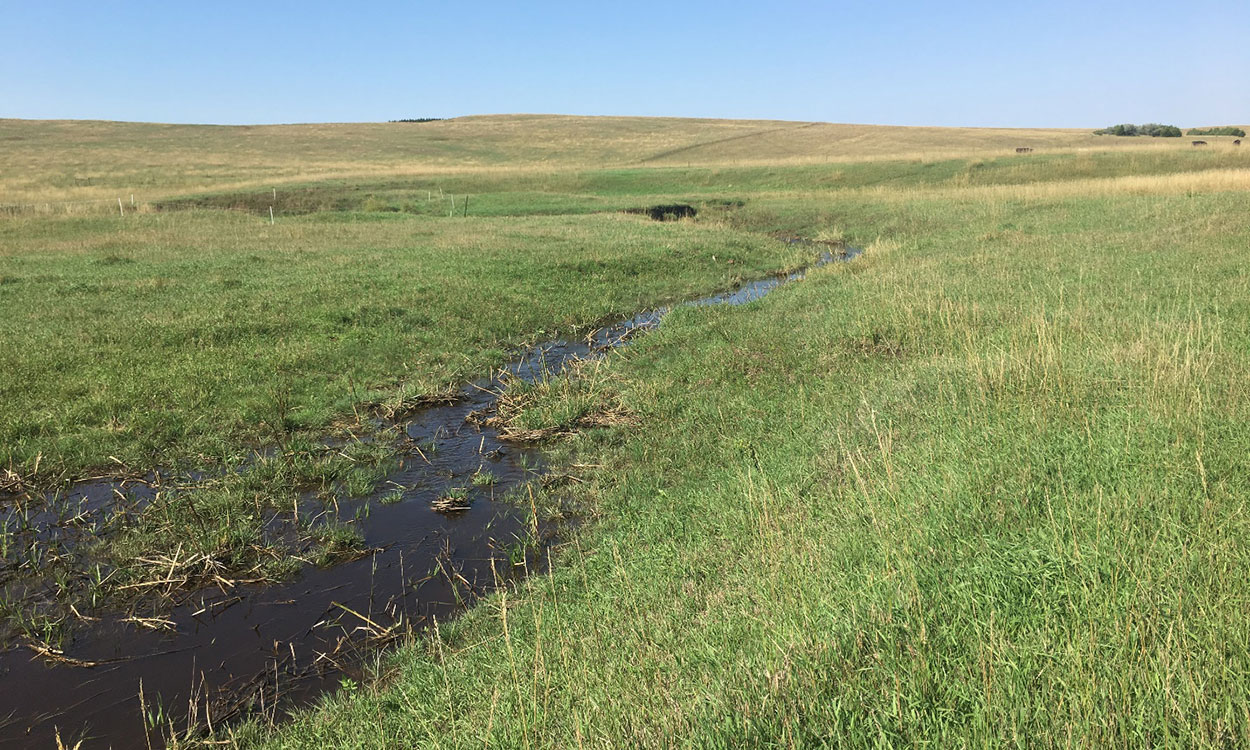 It is very tempting to graze new, green cool-season grasses, since pastures were dry most of the summer. However, caution should be taken to not overgraze this green-up, because the cool-season grasses are initiating new shoots.
During the fall green-up, cool-season grasses are storing their energy reserves to ensure health through the dormant season and vigor next spring when the growing season starts again. In addition, many of these fall-initiated shoots will overwinter and begin growing again next year. If these shoots are overgrazed, the growing point can be removed, and it will not continue to grow next season.
Native cool-season grasses should not be grazed shorter than four to six inches in plant height. Also, by leaving sufficient plant height into the dormant season, the soil surface will be protected from erosion and snow capture during the winter is optimized.