Originally written by Joshua Hofer, SDSU Extension Community Vitality Field Specialist.
Program Overview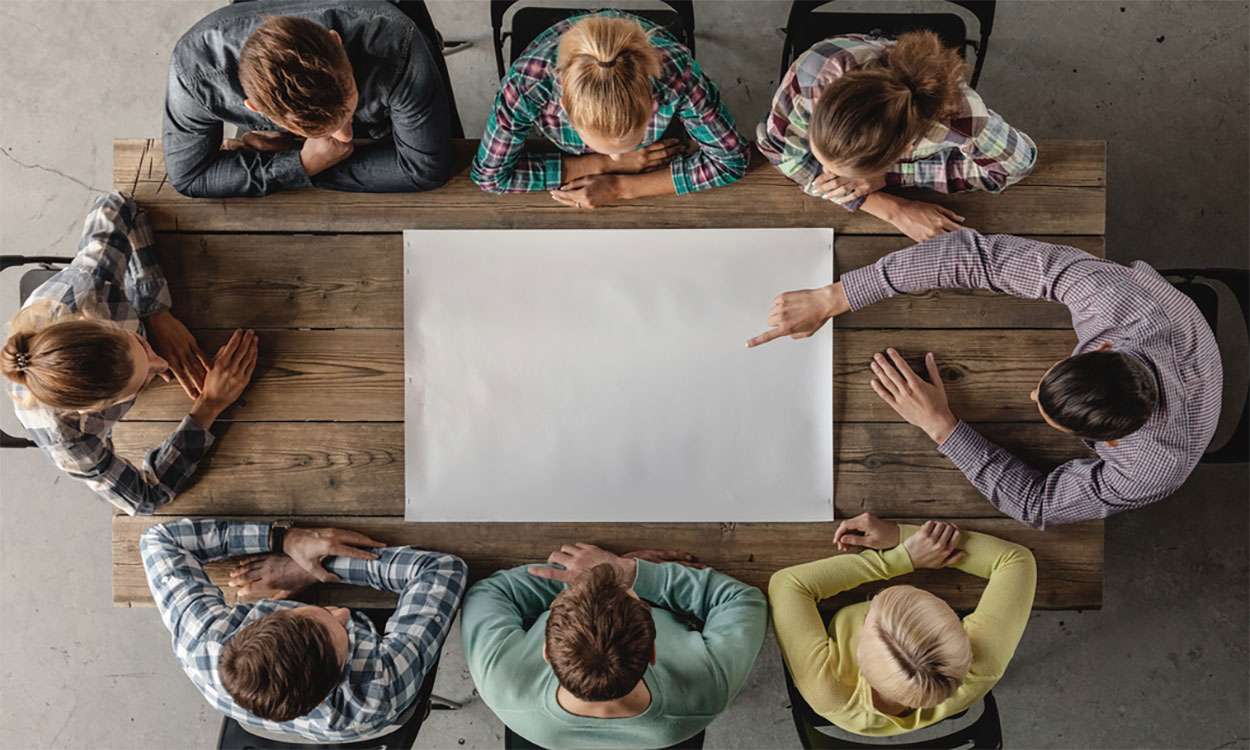 Starting during the fall of 2021, the South Dakota State University (SDSU) Community Vitality team is pleased to offer Building Highly Effective Boards training sessions for communities, businesses and organizations looking to create a new board or improve an existing board. The initial design for our training modules is two hours, except for "Strategic Planning for Boards," which is either a half or full-day training.
The other modules can be combined to extend into a half or full-day training. To learn more or reserve your spot, contact one of our Community Vitality team members using our program interest form or the button below!
Training Modules
Board Fundamentals: Roles and Holding Effective Meetings
Whether you are starting a new board or solidifying the roles and workings of an existing board, this session in a great way to get all members on the same page. We will start from some basics of roles and responsibilities and move into holding effective meetings with all voices at the table. The contents of a board manual and protocol for making decisions are covered. This session will move your board toward greater effectiveness.
Compelling Storytelling & Mission-Driven Fundraising
Understanding the goal of relationship building within the fundraising sphere – specifically, here we will take a step back and talk about the case statement, case materials and how to translate that case for support to donors. We will talk about the fundamentals of capital campaigns, corporate fundraising, grant writing, annual campaigns and more.
Core Financial Concepts for Nonprofit Boards
Finances – the lifeblood of every business. That said, not everyone that joins our nonprofit boards has a passion for the numbers! This course will provide a foundational understanding of your organization's financials. We'll work on budgeting and balance sheets together – building essential proficiency and base-setting knowledge for the nonprofit board member.
Finding, Engaging, and Strengthening Board Members
Just like casting will make-or-break that Hollywood film, great casting can be one of the most-crucial processes your organization will undertake. Here, we'll utilize the excellent work of the nonprofit BoardSource to talk about the governance committee and recommend healthy ways to build successful models to fill those empty spots on your board.
First-Class Group Dynamics: Trust, Ethics and Conflict
A great board operates as a team, being willing to trust each other to the point of holding candid conversations leading to important action. This session uses a personality assessment, covers board ethics and examines different ways people deal with conflict. It could be the most-important thing a board offers its members and will give you the skills to continue to pay attention to these attributes as new members join the board.
Strategic Planning for Boards
Having a plan helps your organization set a direction for the future and develop actions to move the organization forward. We use the Appreciative Inquiry process, which is used to identify and build on strengths. A written plan is created, including vision and mission statements, identifying priorities and setting goals, objectives and action steps. The plan will give board members a better understanding of roles in reaching shared goals.
Technically Speaking: Understanding Procedure and Legal Fundamentals
Corporations, bylaws, procedures — yikes! In our complex, multi-tiered American governance system — it can be intimidating and confusing for the nonprofit board member. This course focuses on three key areas. First, understanding the structural legal system in which your nonprofit operates. Second, we dig into bylaws and seek to understand rationales for good operating procedures. Third, we talk about the IRS, insurance and wrap with the issue of conflicts of interest. This is the ideal course for a foundational understanding of the "technical elements" of the nonprofit organization.
Starting Difficult Conversations
Difficult conversations? We've all had them. Learn how to use a DESC (Describe, Express, Seek/Specify and Consensus) script to prepare for your next difficult conversation.