What is a Master Gardener Volunteer?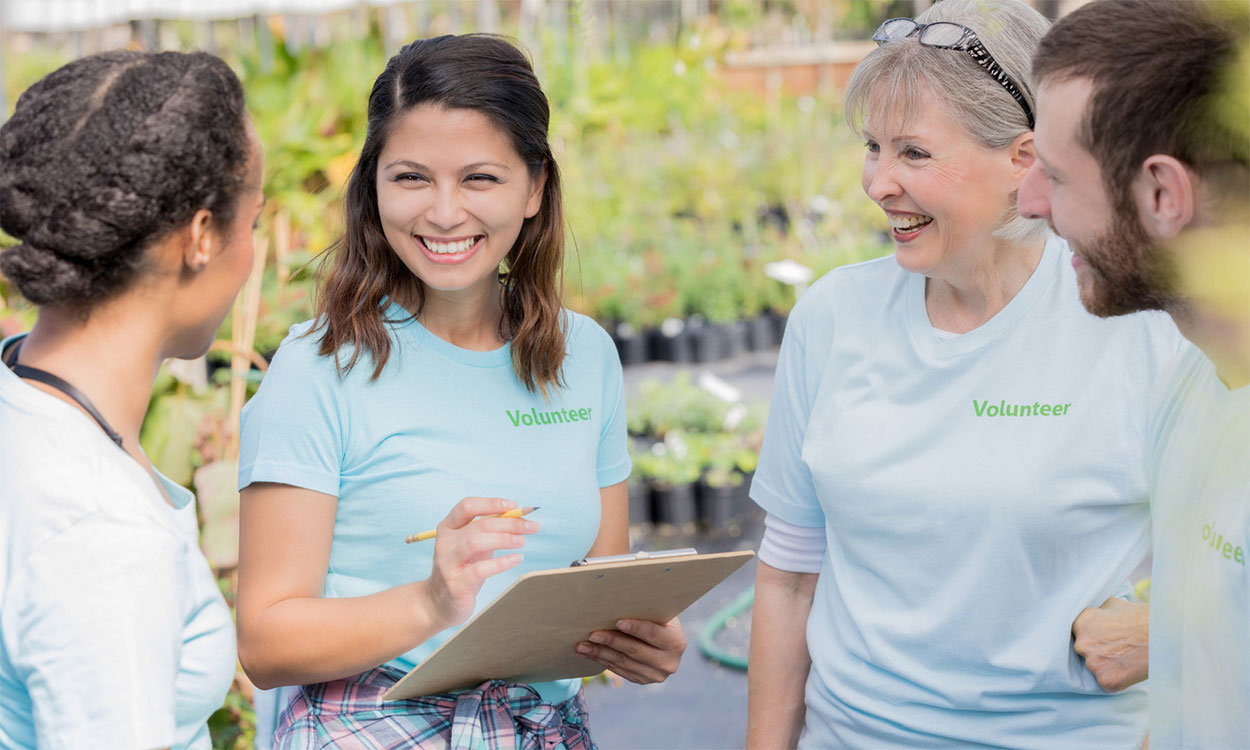 A Master Gardener is a volunteer who helps extend SDSU Extension's consumer horticulture initiatives to individuals and communities across the state of South Dakota by teaching community classes, staffing displays at events, and serving as a resource for home gardening questions.
The term Master Gardener is a certification bestowed upon individuals who have undergone and passed training and coursework in consumer horticulture, and have also made a volunteer service commitment. The Master Gardener program provides volunteers with extensive knowledge of best gardening practices. If you enjoy gardening, volunteering and helping your community, the Master Gardener Volunteer Program may be for you! More information on the 2022 MG Training will be available in late February. To be placed on an interest list, please email your name, location and contact information to: SDSU.SDMG@sdstate.edu.
Perhaps you aren't ready to volunteer yet but want to learn more about gardening? Like the SDSU Extension Master Gardeners Facebook page to stay up-to-date on webinars and workshops open to the public.
"I love working as a volunteer with SDSU Extension as a South Dakota Master Gardener. My mind is stimulated with the up-to-date horticulture information provided which fuels my teaching portfolio which in turn connects me to my community."
— Sue W. White, President, SDMG Association
Program Requirements
Program Components
The Master Gardener Volunteer Program features the following components:
Apply to the program. Please note that the application period is open only once per-year.
Complete online and in-person coursework.
Successfully pass the Master Gardener course test at 80% or better.
Successfully contribute 40 hours of volunteer service as an intern within one year.
Training Topics
Basic botany, plant nomenclature and taxonomy, plant propagation.
Home vegetable gardens, small fruits, tree fruits and indoor plants.
Introduction to herbaceous landscape plants, introduction to woody landscape plants, introduction to lawn care, general guidelines for landscape design.
Soil health and nutrient management.
Invertebrate and vertebrate pests, plant disease, diagnosing plant problems, weeds, understanding pesticides and Integrated Pest Management (IPM).
Volunteer Expectations
Once an individual has successfully completed the course components, the Master Gardener is considered an intern until 40 hours of "give back" volunteer hours are completed.
Once the hours are complete, the individual becomes a certified Master Gardener volunteer.
To maintain certification, volunteers must log 20 hours of service and 10 hours of training every year. Training opportunities will be shared throughout the year.