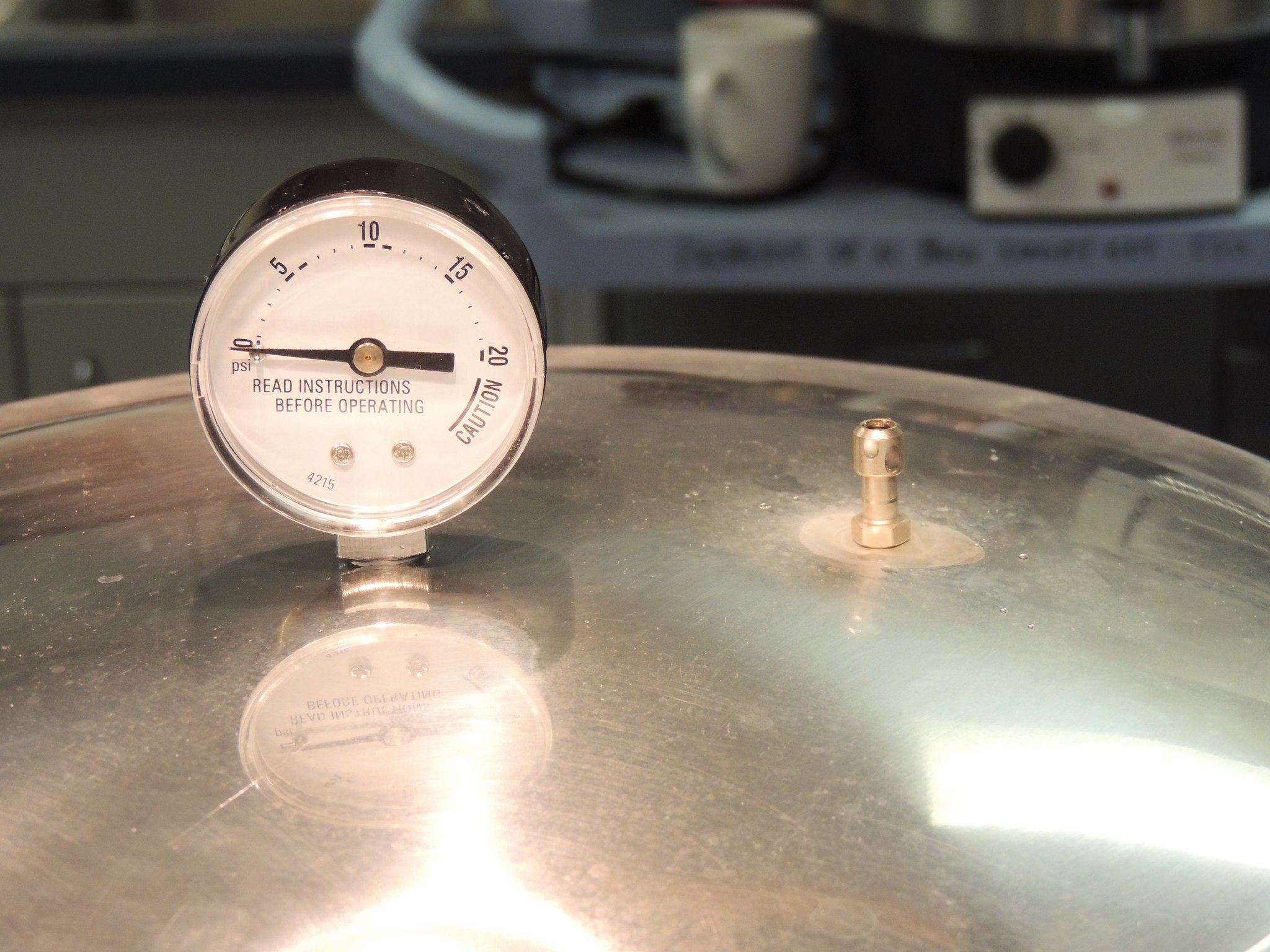 Originally written by Megan Erickson, former SDSU Extension Nutrition Field Specialist.
Home canning is a very practical way to preserve extra food on hand or to preserve a food to enjoy year round. There are many guidelines to follow when canning, an important one often overlooked is checking one's need to adjust for altitude. When canning in altitudes 1,000 feet or more above sea level, the boiling temperature is lowered because air is thinner at higher altitudes. Instead of boiling at 212° Fahrenheit, the temperature which water normally boils at, it may boil at 200° Fahrenheit. When water doesn't reach the normal boiling temperature, undesired pathogens may survive the canning process. These pathogens could multiply in your canned food and cause sickness. Clostridium botulinum is a pathogen which can be found in home canned foods. It is also found on the surface of fresh foods; however, this pathogen only thrives in environments without oxygen, making canned food the perfect candidate for growth. The processing time for water bath canning and pounds of pressure for pressure canning needs to be increased at higher altitudes to destroy heat-resistant bacteria and to ensure home-preserved food products are safe to enjoy.
Adjusting for Altitude
Before beginning the canning process, it should be a priority to find out what altitude you live in. In South Dakota, altitude can range from 1,200-6,000 feet above sea level. As shown in the table below, someone living in an area with an altitude of 1,200 feet would need to increase processing time by 5 minutes in a boiling water bath canner. Increasing processing time will ensure pathogens are killed and the canned food will be safe. Rather than increasing time, for pressure canning, pounds of pressure is increased. Check the tables below for adjustments based on your altitude.
Processing time should never be reduced in either canner. Usually, you can find your altitude at your local planning commission or zoning office, or on a webpage about your town or city. Also, you can find your altitude by downloading the Altimeter App (Free!) or by visiting the What is my elevation? website.
Boiling Water Bath Canners

Feet Above Sea Level

Increase in Processing Time

1,001-3,000

5 minutes

3,001-6,000

10 minutes

6,001-8,000

15 minutes

8,001-10,000

20 minutes
To learn more about safe water bath canning practices, watch our How to Use a Water Bath Canner video!
Pressure Canners

Feet Above Sea Level

Weighted-Gauge
(Pounds of Pressure)

Dial-Gauge
(Pounds of Pressure)

0-1,000

10

11

1,001-2,000

15

11

2,001-3,000

15

12

3,001-6,000

15

13

6,001-8,000

15

14

8,001-10,000

15

15
To learn more about safe pressure canning practices, watch our How to Use a Pressure Canner video!