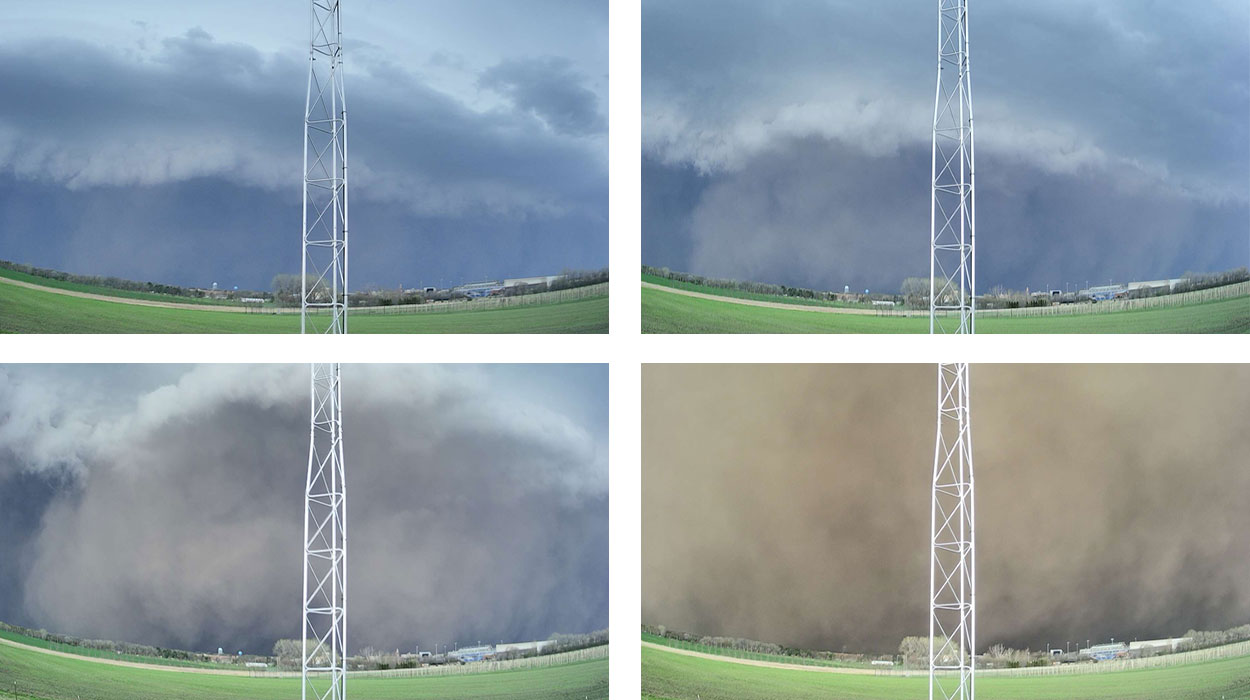 Originally Submitted: May 17, 2022
On May 12, 2022, a derecho crossed eastern South Dakota, bringing with it extremely high winds and three tornadoes. This long-lived storm left behind widespread wind-damaged buildings, trees and other structures. Power outages were common in eastern South Dakota, with repairs taking more than 24 or 48 hours in some cases. The area of damage stretched over 400 miles long and at least 60 miles wide over multiple states. Two fatalities in South Dakota were a result of the storm. This derecho spurred 55 reports of hurricane-force winds from observers and weather stations, the second highest single day of very high wind reports in the United States since 2004, similar in number to the wind reports from the derecho that moved across Iowa in August of 2020.
About Derechos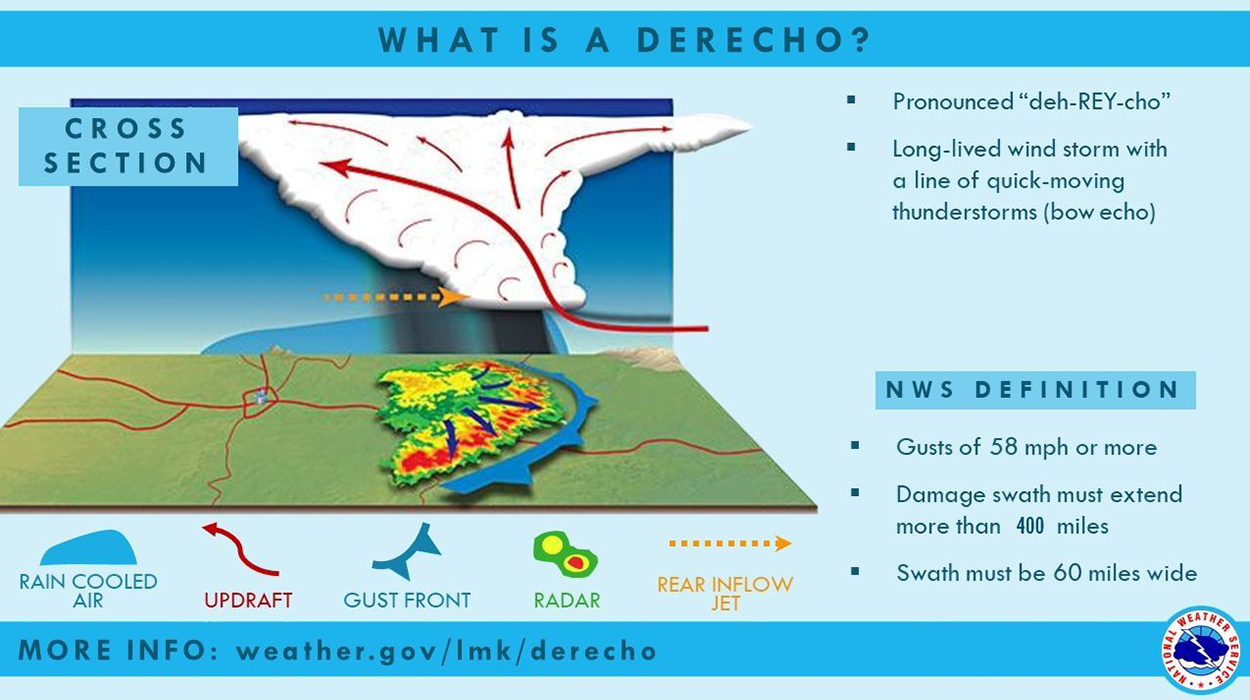 A derecho ("deh-RAY-cho") is a widespread, long-lived windstorm that is associated with a fast-moving band of showers and thunderstorms. Although these storms can produce tornadoes, storm damage is typically due to high winds, primarily in one direction. To be classified as a derecho, wind damage would need to affect more than 240 miles and include wind gusts of at least 58 miles-per-hour along most of its length. Wind speeds during a derecho event can exceed 100 miles-per-hour.
Derechos develop with a bow echo, which is often created by a cluster of thunderstorms, but can also be created by a single thunderstorm. Strong-to-severe thunderstorms have large updrafts, with cooling near the ground by rain-cooled air on the back end of the storm that generates strong winds. As a cluster or line of storms matures, updrafts continue on the leading edge of the storm as rain-cooled air expands the size of the storm horizontally and can push the storm to move quickly.
According to a study published in 2004, derechos occur in South Dakota about every two to four years. The derecho event on May 12, 2022 was particularly damaging and covered a large area. The last derecho reported in South Dakota was in June of 2020. For the western Corn Belt, they most often occur in the months between May and August.
References