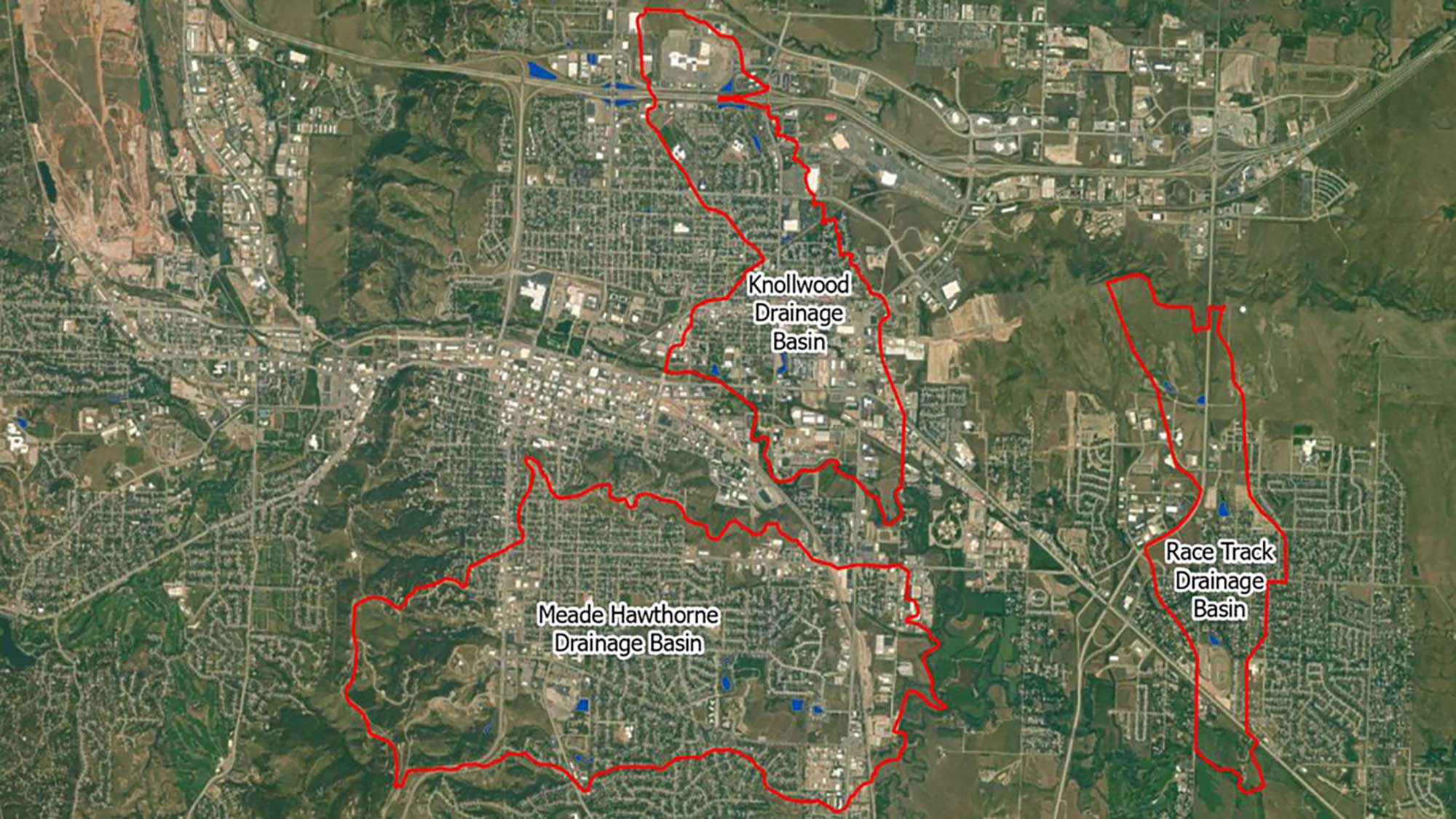 Two pilot projects initiated by the West Dakota Water Development District (WDWDD) in 2020 are intended to improve water quality in Rapid Creek by reducing suspended sediment loading over time.
According to WDWDD, urban stormwater runoff is a leading contributor of suspended sediment in Rapid Creek. Impervious surfaces, such as roads, sidewalks, parking lots and rooftops within a city proper do not allow rain and snowmelt to infiltrate into the ground. Instead, more runoff is produced, and cities rely on storm drains to carry the stormwater directly to nearby waterways.
As runoff flows across these impervious surfaces and enters the storm sewer system, it can pick up pollutants, such as oil and grease, fertilizers, pesticides, road salts and sediment from denuded surfaces.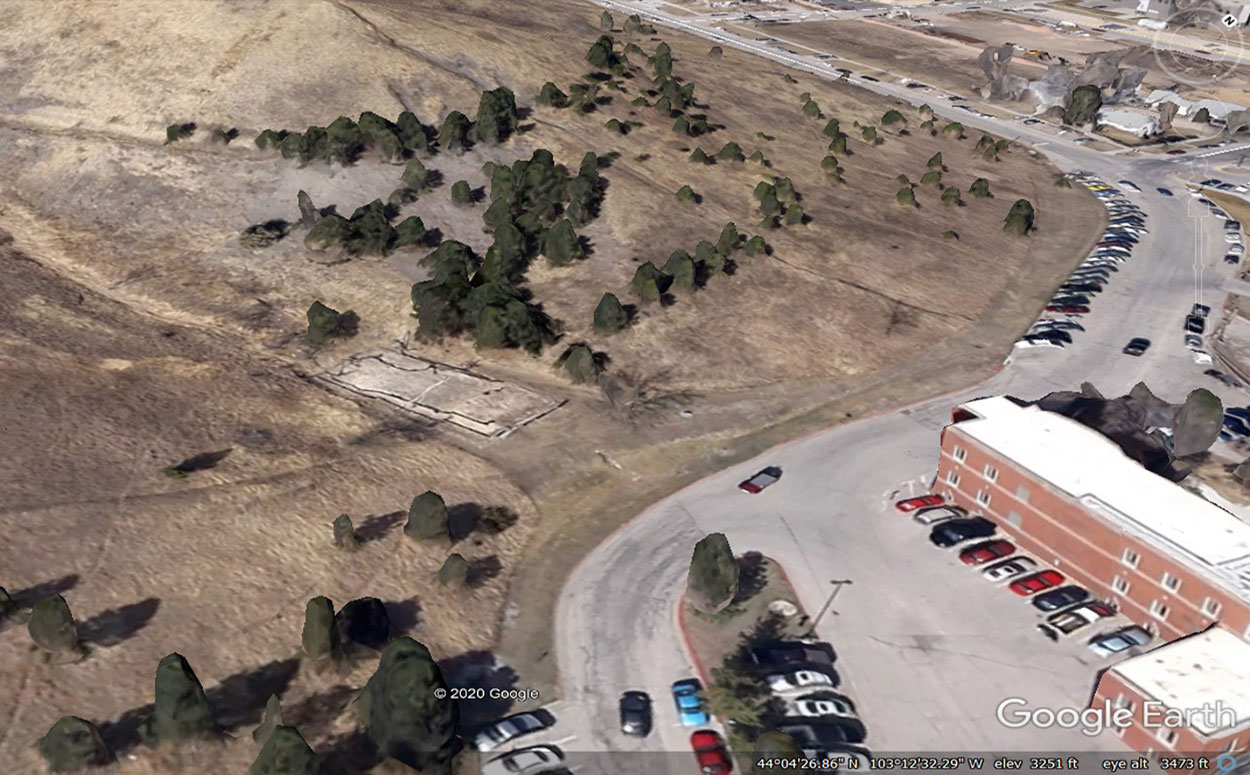 As less rainfall infiltrates into the ground, runoff increases and water quality in the receiving waterbody is reduced.
Suspended sediment loads can also be made worse by stream bank erosion as the fast-moving stormwater empties into the waterway.
Many parts of Rapid City were developed prior to the advent of modern best management practices (BMPs) and therefore often lack modern stormwater infrastructure.
That said, in 2020, WDWDD partnered with South Dakota Mines in a pilot project to inventory three basins in Rapid City with the goal of identifying and prioritizing properties in these older developments where stormwater BMP retrofits might be beneficial.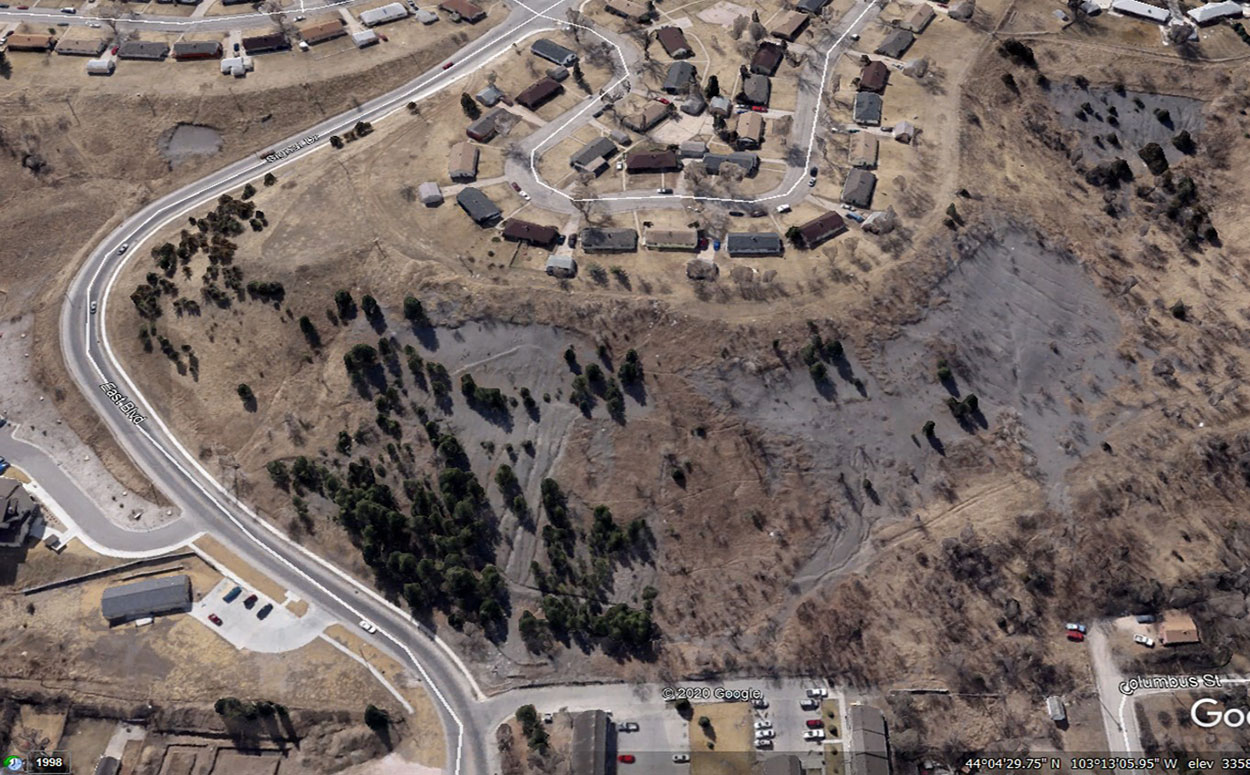 Stormwater mitigation practices are designed to interrupt the direct connection between the pollutant source and the receiving waterbody.
These practices are usually located near the source where the runoff is generated and seek to increase infiltration and evapotranspiration.
Some common mitigation practices include vegetated swales, rain gardens and detention basins. It is hoped that the pilot project will develop into a long-term program where BMP retrofits might be installed at minimum cost, while providing maximum benefit.
The second pilot project begun by WDWDD, also in partnership with South Dakota Mines, involves erosion control on their campus in Rapid City.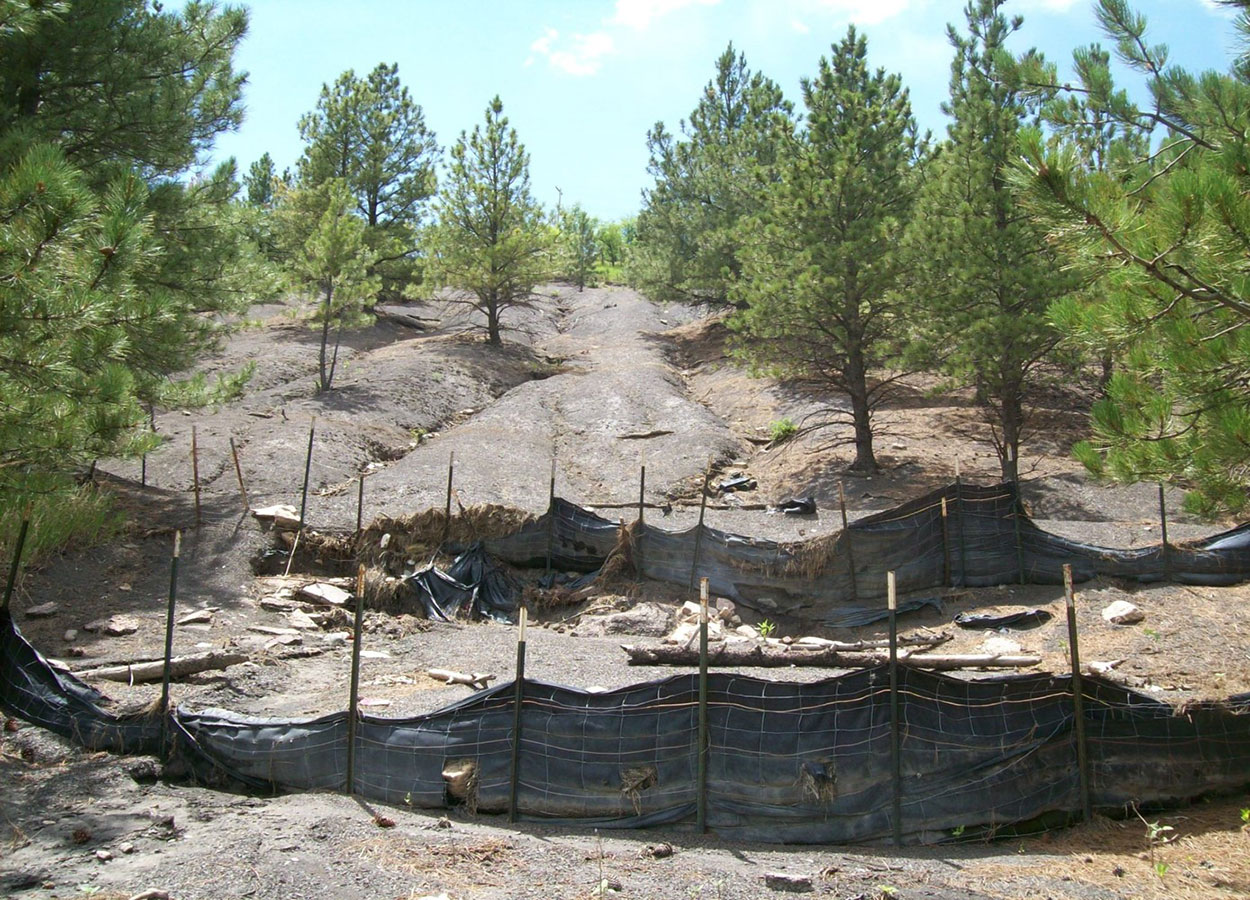 The project is in an area with steep slopes and exposed shale outcrops. Many other similar areas in Rapid City have been identified by WDWDD where severe erosion is occurring.
Surface runoff, as both overland and channelized flow from these areas, carries sediment onto the streets and into the storm water system.
The project is intended to test various methods for revegetation of the eroded slopes and to monitor the results to determine preferable approaches for other areas where future projects may be implemented.
For more information on the Rapid City pilot projects, contact West Dakota Water Development District at 605-394-2685 or visit their website.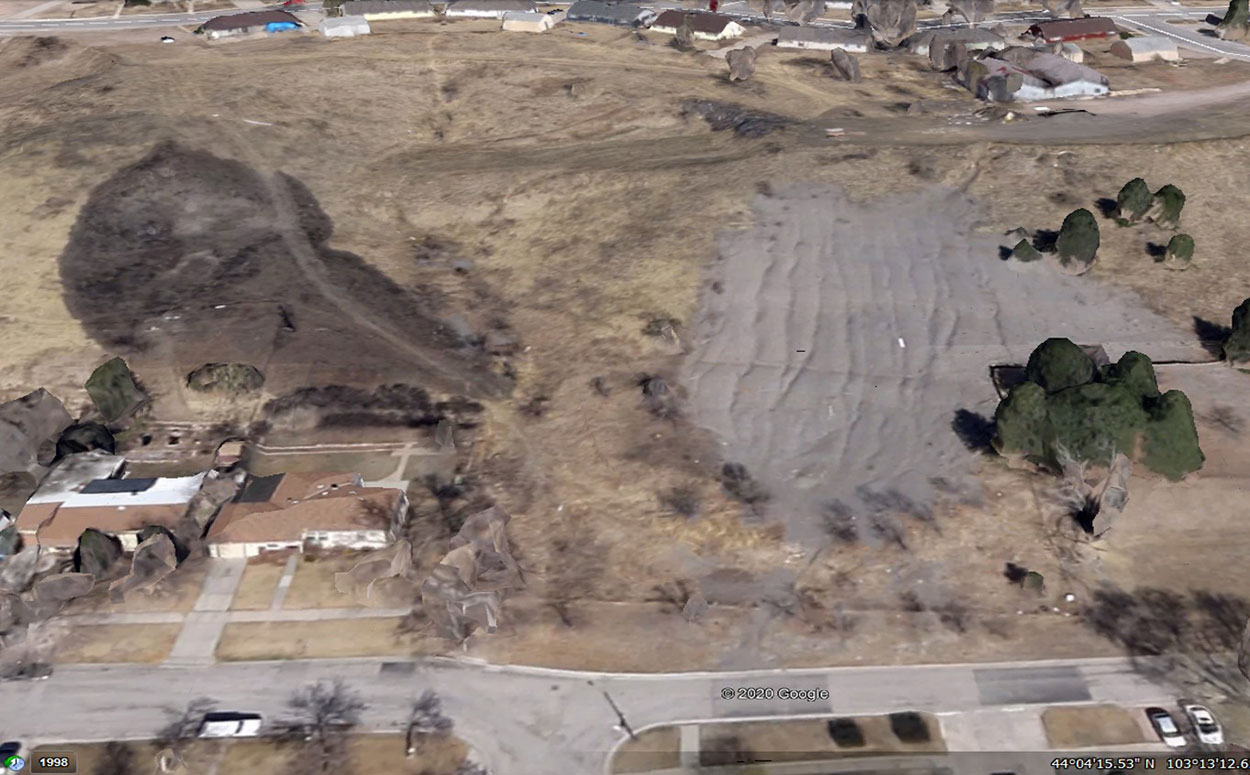 Additional Resources
Additional sources of information on stormwater best management practices, include: