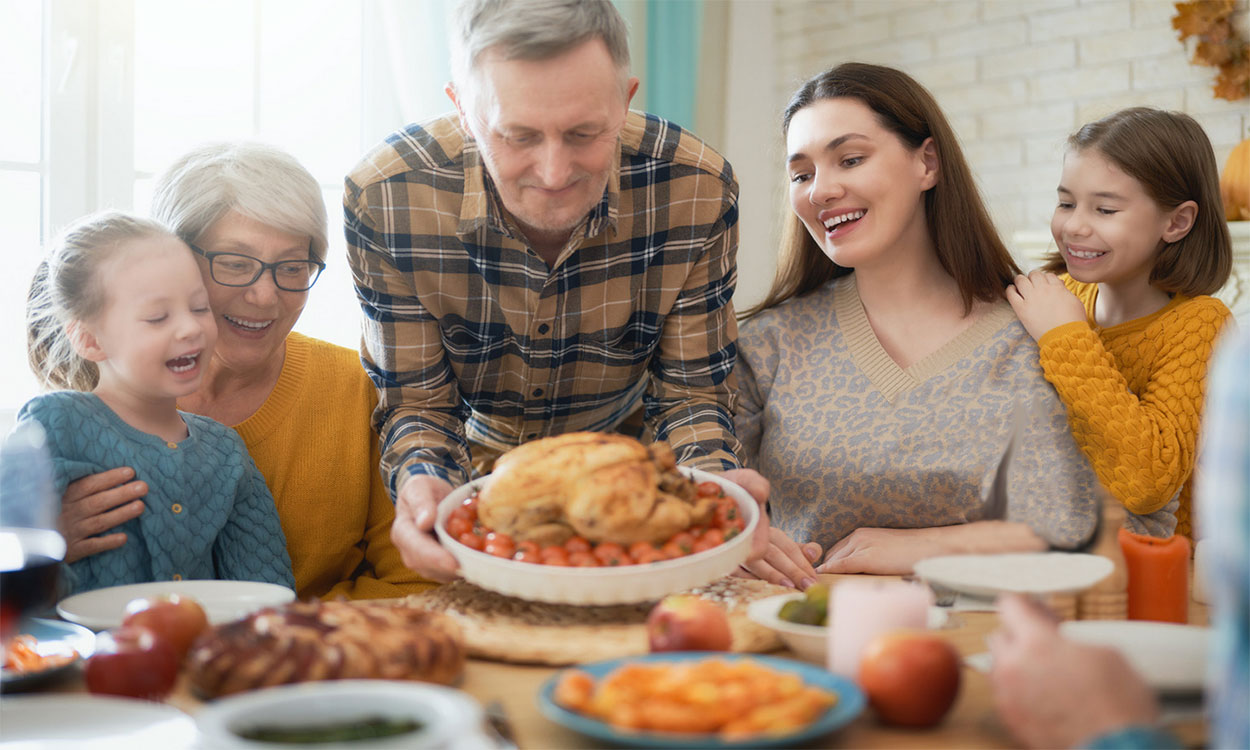 Written by Kayle Lauck under the direction and review of Andrea Bjornestad, SDSU Extension Mental Health Specialist.
The holiday season is quickly approaching. The holidays can be a joyful time spent with family and friends, but they can also contribute to increased stress. However, this holiday season should be one for appreciation. Two-and-a-half years of unknowns in the face of a global pandemic, devastating storm damage, and the stress of work and school have contributed to increased stress and anxiety. As we approach Thanksgiving, it is helpful to stop and think about blessings, despite the many hardships that may have accompanied them. In overcoming the difficulties of the year, it is important to create a culture of gratitude for yourself as well as the people around you.
Why should we create a culture of gratitude? Research shows that feeling appreciated creates more-productive environments at work, as well as healthier, more long-lasting relationships. If we can express appreciation for the strengths and efforts of those around us, we can create a more-caring environment in which we live and work.
Begin creating a culture of gratitude by focusing on yourself. One of the hardest things to do in the midst of stress and chaos is to find time to identify and embrace your own strengths and self-worth. Appreciation can be expressed by carving out time in your day dedicated to your well-being for activities like exercise, reading, or journaling. Gratitude towards yourself can also be shown through positive affirmations – saying to yourself that you are proud of your work and reminding yourself that you are capable of accomplishing tasks and goals. You could also be mindful of times when you feel overwhelmed and are in need of a break – and giving yourself one when needed. It is through recognizing our own needs that we can better respond to the needs of others.
In giving ourselves the grace to recognize our own hard work, we can better appreciate the work of others. Oftentimes we forget that our co-workers and family members may be in as great of a need to feel validated and recognized for their strengths and hard work. Appreciation for co-workers may be expressed by offering assistance when you see someone under a lot of stress. You can also express gratitude for the work that your co-workers do. A few kind words of support can go a long way in increasing someone's spirits and positive thoughts. Having a meaningful conversation, being present, and talking about other areas of life besides work may help others feel as if you care and are invested in them. Never overlook the power of gratitude in your relationships with co-workers.
With the holidays bringing around a lot of extra family time, it is also important to express your gratitude to your family members. Sometimes those closest to us receive the least appreciation of anyone. Use this holiday season to correct that common mistake. Show some extra love for your family and friends, and remember to thank them for their work in helping to organize the holidays. Take some extra time to have a conversation over a fall drink or meal. Send them a quick text to remind them how thankful you are to have them in your life. Any small gesture of appreciation you can show to those around you will make great impacts.
Finally, during the season of appreciation and gratitude, take advantage of the opportunity to reflect on the many things you have to be thankful for in your life. Reflect upon another year completed with success and remember to show gratitude toward yourself for getting through that year. Make a co-worker's day by reminding them of your appreciation for them. Bring your family and friends closer together by showing them how much you love and appreciate them. Above all, remember to foster a culture of gratitude.