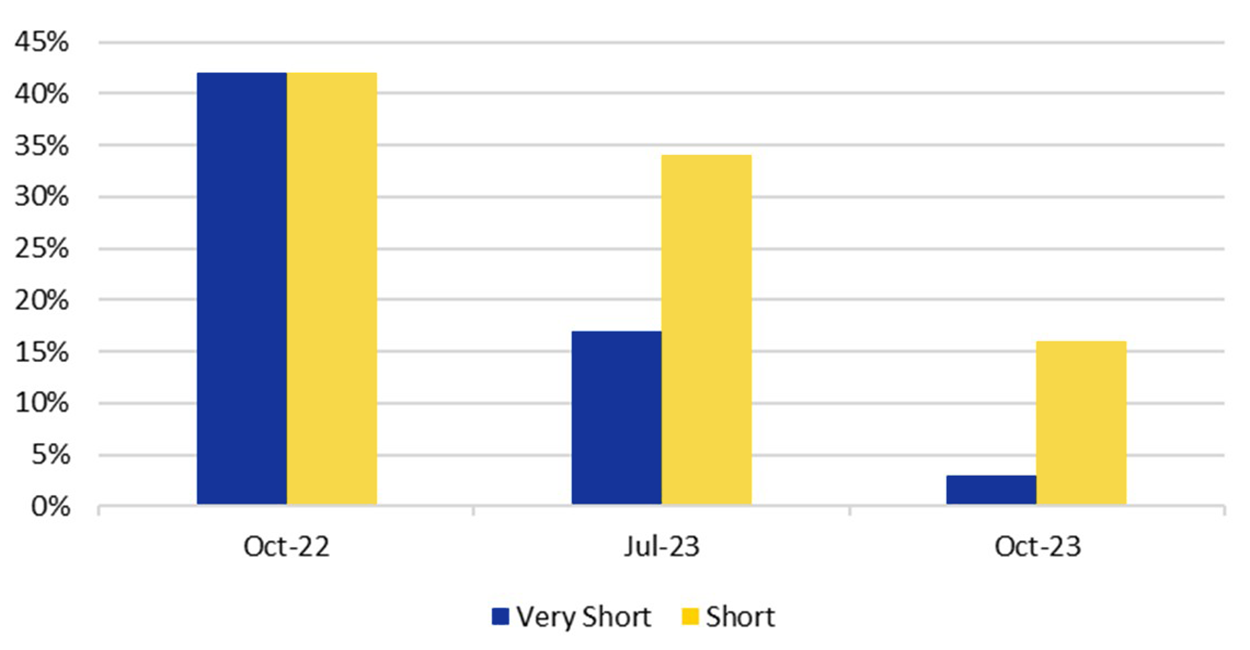 Fall rains across South Dakota have provided some soil moisture condition improvement.
USDA-NASS reported for the week ending October 15, 2023, topsoil moisture supplies were rated 3% very short, 16% short, 73% adequate, and 8% surplus. This compares to July 3, 2023 numbers when topsoil was rated 17% very short and 34% short. If we further compare it to the same timeframe last year, topsoil was rated 42% very short and 42% short (Figure 1).
Subsoil moisture ratings have seen similar improvements. For the week ending October 15, 2023, subsoil moisture was rated 7% very short, 28% short, 62% adequate, and 3% surplus. The July 3, 2023 ratings were 16% very short and 36% short, with 2022 ratings of 41% very short and 41% short (Figure 2).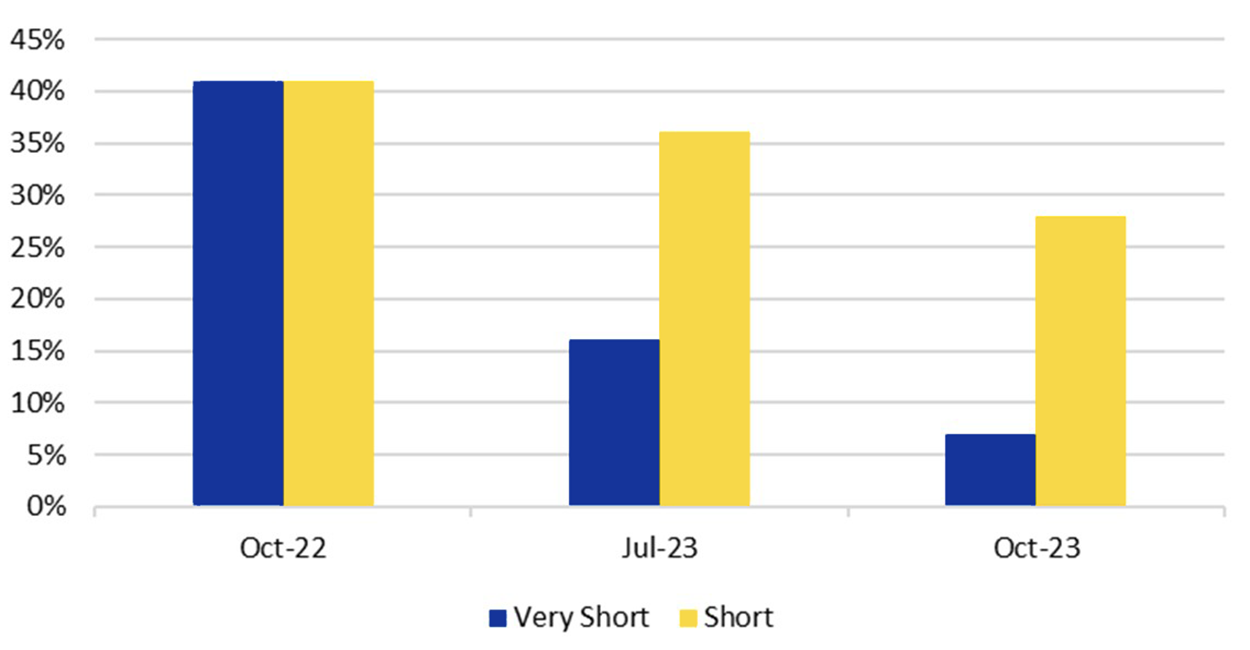 This improvement in moisture ratings going into winter is encouraging and is likely contributing to the improvement in the pasture and range report. Only 8% of South Dakota pastures and rangelands are rated very poor, compared to 66% a year ago.
The variation in drought conditions throughout the summer will have mixed results on hay and forage production across the state. However, late-season pasture grazing opportunities and corn stover grazing will reduce the need for harvested forage use until later into fall or winter, thus reducing purchased forage needs for cow-calf producers.
Considering cows will eat about 3% of their body weight per day, or 36 pounds for a 1200-pound cow1, the additional grazing days have an economic impact on the bottom line. Each month, a 1200-pound animal will consume just over 1000 pounds of feed, 1080 pounds.2 The current grass hay price is $185 per ton.3 In this example, each month of grazing saves $99.90 in harvested hay expenses per animal.4
As long as nutritional needs are met and pasture conditions are not negatively impacted, the longer the animals can graze, the greater the economic return to the operation.
Footnotes
1200 pounds * 3% = 36 pounds
36 pounds * 30 days = 1080 pounds
October 13, 2023, SD Direct Hay Report
$185 per ton / 2000 pounds = $0.0925 per pound, $0.0925 * 1080 = $99.90