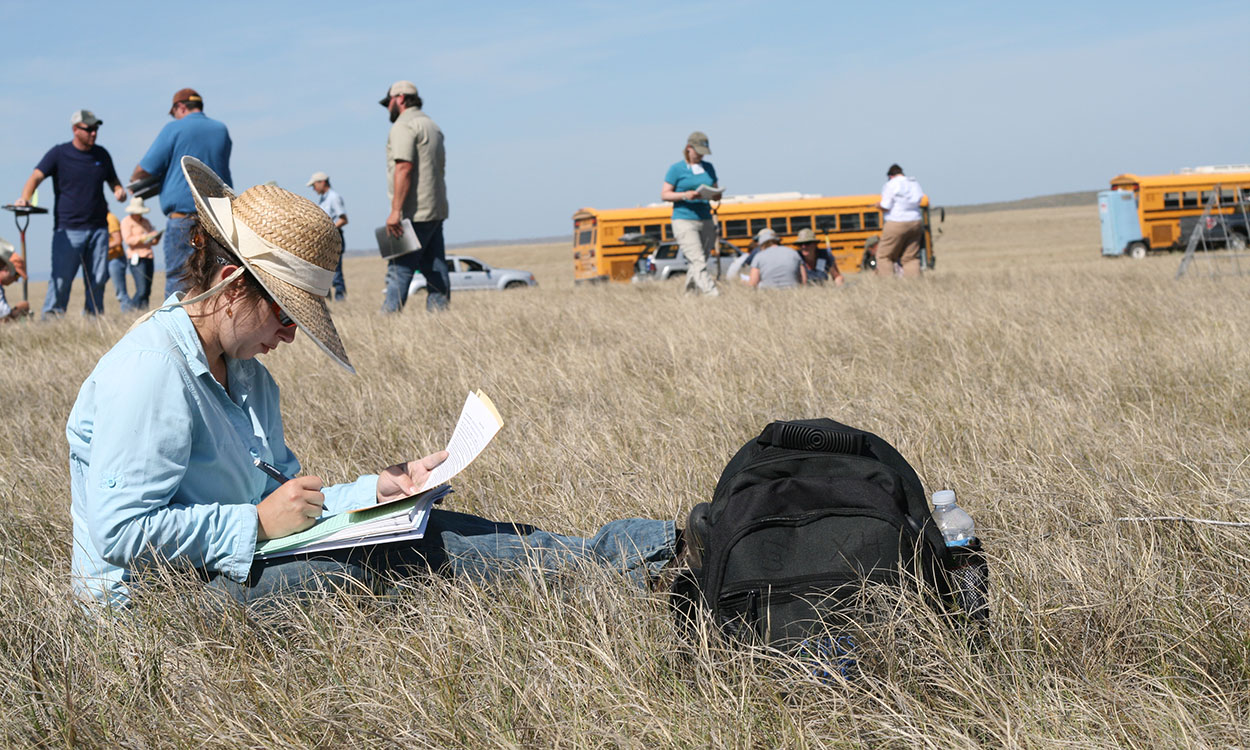 BROOKINGS, S.D. - South Dakota State University (SDSU) Extension, in partnership with the U.S. Forest Service (USFS), Bureau of Land Management (BLM) and Natural Resource Conservation Service (NRCS), is hosting a three-day South Dakota Natural Resource Professionals Range Camp June 28-30 at the Branding Iron in Belle Fourche. The theme of this year's camp is "Novel Management – Rangeland Riparian Restoration and Virtual Fencing."
Range Camp provides natural resource professionals with information to effectively collaborate with producers and permittees to sustain and regenerate range resources. Staff from local, tribal, state and national agencies, as well as producers and others who are interested in learning more about rangeland resources and their management, are encouraged to attend the event.
Camp Schedule
June 28: Topics include the South Dakota Stream Guide Project and riparian basics and management. Lunch and supper will be provided.
June 29: Special topics including Pierre shale plains, ecological sites and virtual fencing. All meals will be provided.
June 30: Topics include a riparian assessment exercise, site and structure selection and range evaluation. Breakfast and lunch will be provided.
Registration
Registration is $155 per participant and can be completed online at sdrangelands.com or by calling the SDSU West River Research and Extension Center at (605) 394-2236. Refunds are not guaranteed if cancellations occur after June 10. A detailed agenda will be emailed to registered participants in early June.
Location and Lodging
The Branding Iron is located at 9079 US-85 Belle Fourche, SD 57717. A block of hotel rooms is available from June 27-30 at the EconoLodge in Belle Fourche at a rate of $75 per night. To reserve a hotel room, call (605) 892-6663 and request the Range Camp block.
For more information, contact Krista Ehlert, SDSU Extension Range Specialist, at krista.ehlert@sdstate.edu or 605-394-2236; Matt Scott, USFS Rangeland Management Specialist, at mcscott@fs.fed.us or 307-399-3425; or Mitch Faulkner, NRCS Rangeland Specialist, at mitch.faulkner@usda.gov or 605-519-1446.