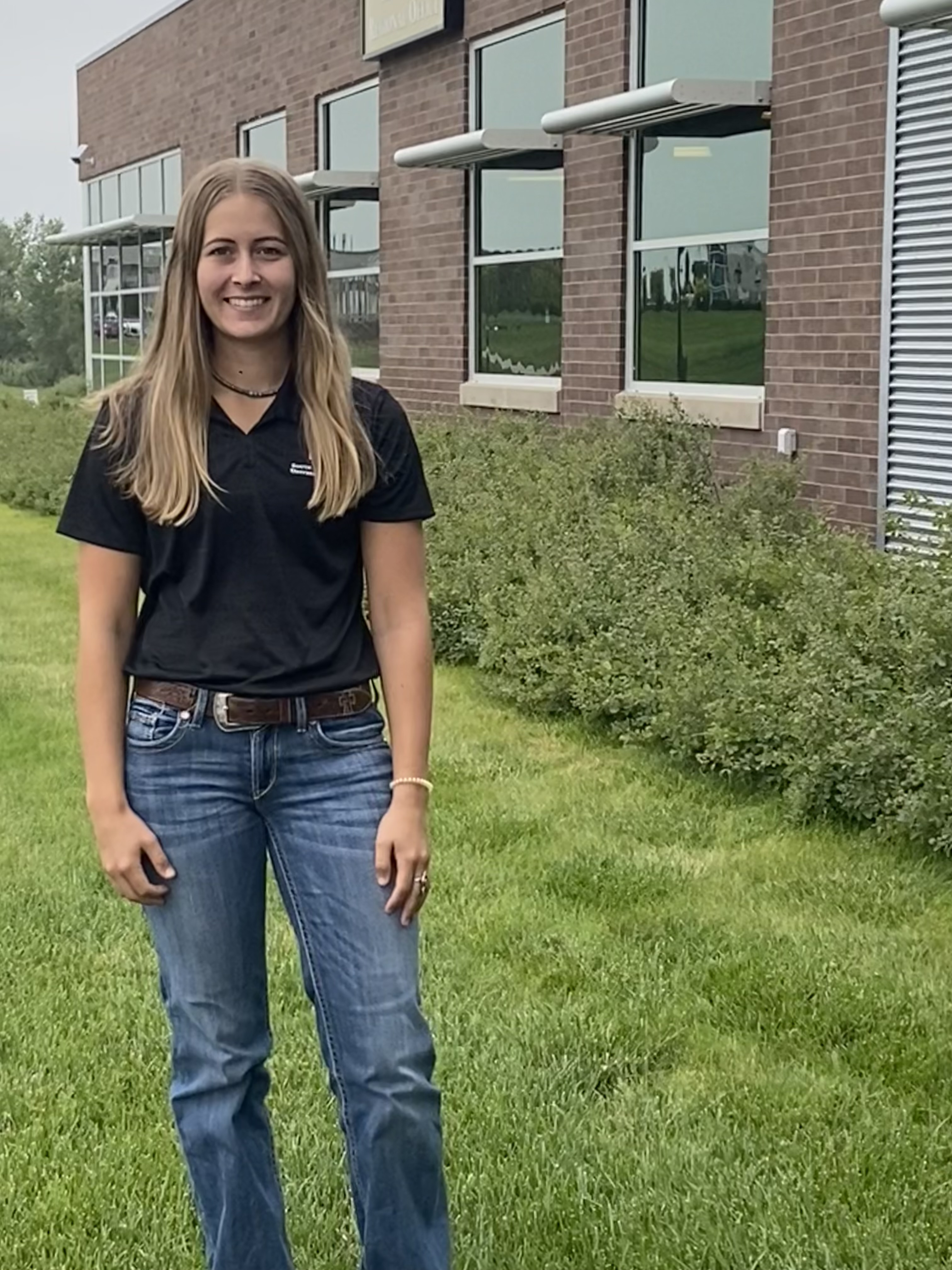 BROOKINGS, S.D. – SDSU Extension is pleased to welcome Sydney Vanderhoff as a new Beef Nutrition Field Specialist. 
Vanderhoff will provide resources and support to cattle producers in South Dakota, particularly focusing on cow/calf nutrition and backgrounding. She will be based in the Mitchell Regional Center.  
"Backgrounding" is feeding calves from the time they are weaned until they are ready to be "finished." Finishing brings beef cattle to their optimal slaughter weight. Vanderhoff's graduate research looked at calf performance using implants and distillers grain supplementation in backgrounding and grazing calves.
"Sydney provides a strong knowledge of the beef industry in the Midwest," said Sandy Smart, professor and SDSU Extension Agriculture and Natural Resources Program Leader. "We are very fortunate to have an SDSU alumna joining our SDSU Extension Beef team."
Originally from Greenville, Iowa, Vanderhoff grew up on her family's farm and participated in 4-H showing chickens, horses, dogs and beef calves. She graduated from SDSU with a bachelor's degree in animal science, and from the University of Nebraska-Lincoln with a master's in ruminant nutrition.
She has also worked at the Four Sixes Ranch in Guthrie, Texas; Great Plains Livestock Consulting, in Eagle, Nebraska; and Wienk Charolais, by Lake Preston, South Dakota. 
"I am excited to assist cattle producers with nutrition," Vanderhoff said. "I look forward to having discussions about their cattle and learning how each operation is unique, as well as offering my expertise."
For more information, contact Sydney Vanderhoff, SDSU Extension Beef Nutrition Field Specialist.