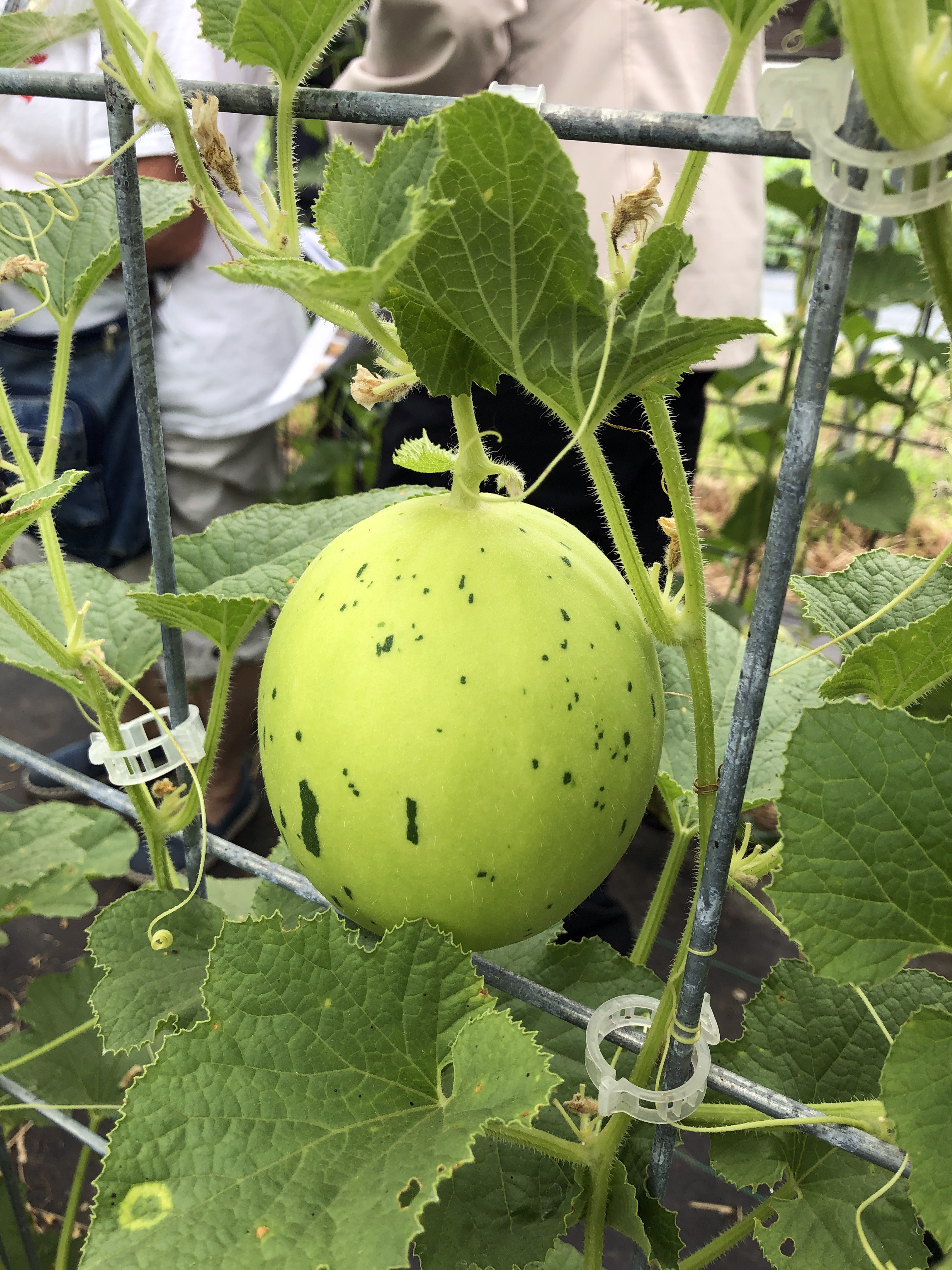 BROOKINGS, S.D. – Field corn, sweet corn and specialty melon growers looking to learn more about identifying and managing common diseases in their crops are invited to attend the South Dakota State University Extension Corn and Melon Disease Workshop. 
Kristine Lang, assistant professor and SDSU Extension Consumer Horticulture Specialist, and Madalyn Shires, assistant professor and SDSU Extension Plant Pathology Specialist, will lead the field day and spotlight fungal diseases affecting corn and melons.
Farmers from all sizes of operation and types of production are invited to attend this hands-on workshop from 9 a.m. to 11:30 a.m. CDT on Aug. 23, 2023, at the SDSU Southeast Research Farm near Beresford, South Dakota. Gardeners, future farmers and technical service providers who support producers are also invited. It is free to attend. 
The first half of the workshop will focus on tar spot, an emerging fungal disease of corn that affects both row crop producers and gardeners. Tar spot was documented in the U.S. in 2015 and has spread rapidly. The disease was first found in southeastern South Dakota in 2022 and could impact corn production. Workshop participants will learn tar spot identification and treatment options and will have an opportunity to scout for the disease. 
Melon production in South Dakota will be the focus of the second part of the workshop, with a comparison of high tunnel and open-field production methods. There will be several potential diseases that attendees can learn to scout for and manage. The day will conclude with a discussion of how to assess quality using BRIX, which measures the sugar content of fruits and vegetables. After, participants will have a chance to enjoy some fresh melons.
No registration is necessary to attend. It will be held rain or shine. Please leave pets at home. For more information, contact Kristine Lang, assistant professor and SDSU Extension Consumer Horticulture Specialist. 
To learn more about the SDSU Plant Diagnostic Clinic and how it can assist with field and garden plant diagnoses, visit its homepage. To stay up to date on research conducted by the SDSU Extension horticulture team, visit the Horticulture Research page and subscribe to the bi-weekly newsletter.