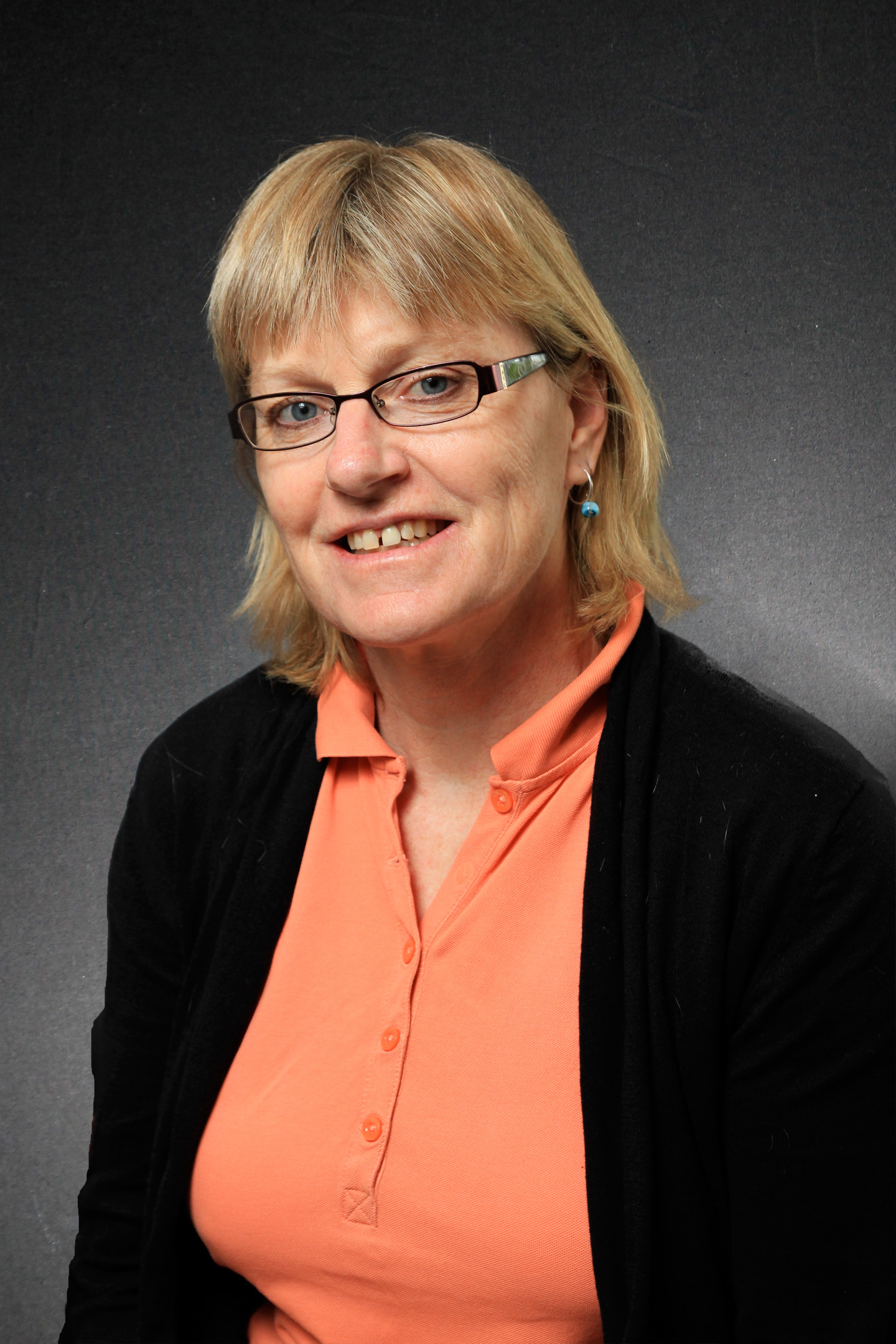 Originally released March 17, 2021.
BROOKINGS, S.D. - After 17 years providing education and service to South Dakota growers and agribusiness professionals, SDSU Extension Agronomy Field Specialist Ruth Beck has announced her retirement. Her last day is March 21.
"Ruth strived to provide Extension education by building engaging personal relationships with constituent audiences and then empowering them in the learning process," says SDSU Extension Director Karla Trautman. "Her ability to link science, education and experiential learning with production and management practices that were linked to profitability and sustainability were invaluable. There is no doubt that she will be missed, but her efforts have laid a foundation of best practices for years to come."
"From setting up wheat tours, crop clinics, soil health events and sunflower surveys, her passion for no-till management and her expertise in wheat, sunflowers and cover crops, to scouting wheat and sunflower fields, answering questions, putting on meetings and creating a social media presence, Ruth always had the best interest of South Dakota producers at heart," says Connie Strunk, SDSU Extension Plant Pathology Field Specialist. "Ruth brought a wealth of knowledge to the team and will be greatly missed. I want to wish Ruth the best in her retirement and want to thank her for her dedication to agriculture and Extension."
"Ruth has been an integral part of SDSU Extension for many years, but her impact will last much longer than her years of service," says Sara Bauder, SDSU Extension Agronomy Field Specialist. "She has made countless connections and earned a great deal of respect from growers across central South Dakota and beyond. She has been well respected by her colleagues and regularly serves as a source for wheat, sunflower and other pulse crop production systems. Her focus on no-till and dedication to the South Dakota No-Till Association has pushed the adaptation of no-till acres in South Dakota and raised a great deal of awareness for soil health systems as well. We will greatly miss Ruth in her role as a program and project manager, content expert, and dedicated colleague and friend."
"Ruth is not only a great friend, but also a great resource for our farm," says local producer Dan Forgey. "Whatever the issue was, she would be there with her knowledge and her ability to find answers to the problem at hand. Her passion for no-till has rubbed off on a lot of producers. She will be sorely missed in Extension and has truly made her mark in South Dakota agriculture."
"Ruth Beck has been a very appreciated and valuable asset to the South Dakota wheat industry," says Reid Christopherson, Executive Director of the South Dakota Wheat Commission. "Her exceptional producer-focused Extension efforts will leave a lasting impact upon the resources and experiences of both producers and agribusinesses."
Beck, who holds a Bachelor of Science in agronomy from the University of Manitoba and a Master of Science in agriculture from South Dakota State University, first joined the SDSU Extension team in 2004 as a Crops Extension Educator. In 2011, she took over as an Agronomy Field Specialist, based in Pierre.
Her focus and area of expertise has been in wheat, field peas, sunflowers, no-till, soil health and cover crop management practices in the semi-arid region of central South Dakota. 
Beck has also served in an advisory capacity with the South Dakota No-Till Association and the South Dakota Pulse Growers for more than 20 years.
She received the Outstanding Extension Educator award from the South Dakota Association of Weed and Pest Boards and Friend of Dakota Lakes award in 2014, and in 2019 she, along with her husband, Dwayne Beck, received the Friend of Soil Health award from the South Dakota Soil Health Coalition.
"It was truly an honor for me to serve the farmers and ranchers of central South Dakota," Beck says. "They are second to none when it comes to hosting field tours or 'on-farm' research. I learned a lot from them and hope over the years I was able to share some of that wisdom. After retirement I plan to garden, visit family and travel. I anticipate a few ag-related activities will continue to keep me busy for a few years yet."