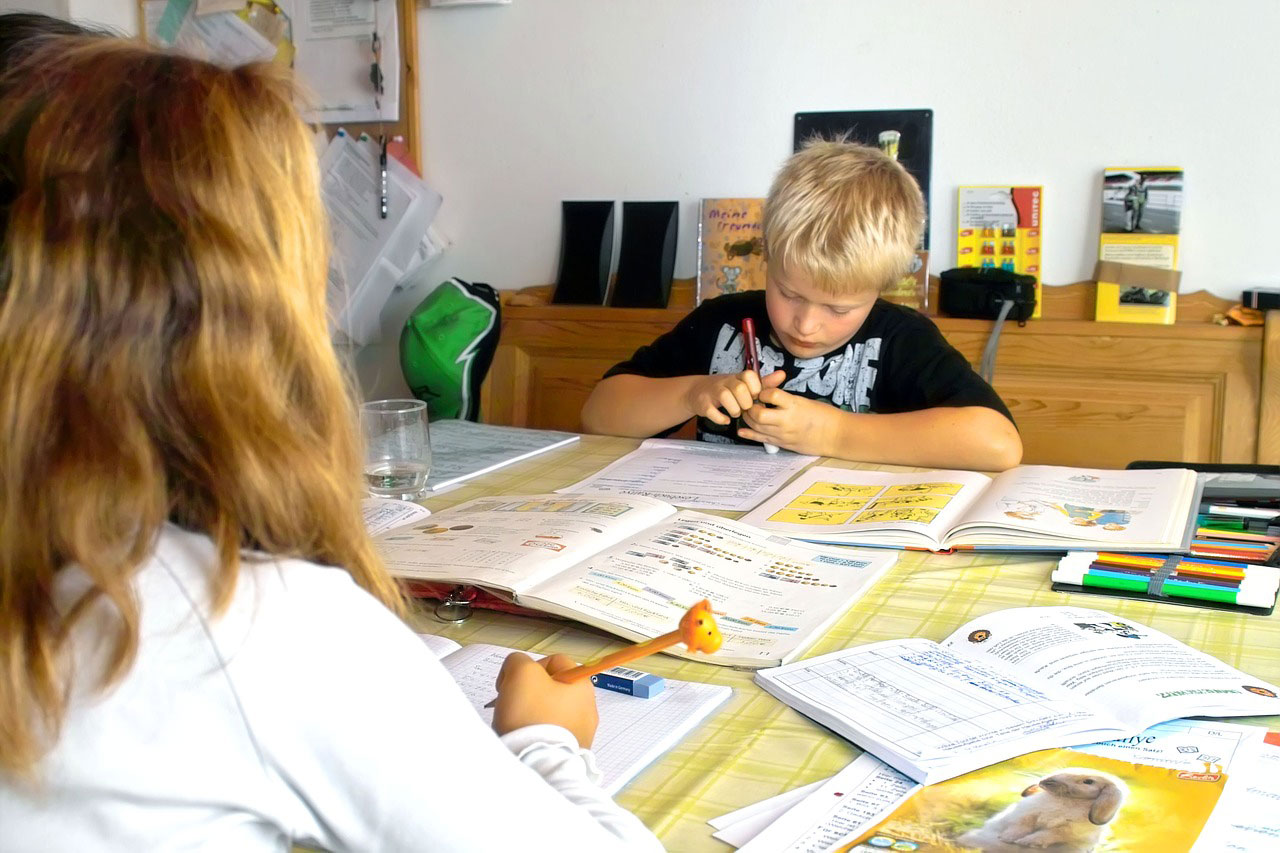 As schools and some child cares close across South Dakota, many parents are left scrambling for child care options. According to Kids Count data, 74% of South Dakota children under 6 and 81% of South Dakota children 6-17 live in a dual earner household, among the highest in the nation. Some affected families will have paid leave available and some will not. Some jobs lend themselves to working from home and others do not. There are several scenarios for how this may play out in one's family and we will attempt to provide tips for each situation.
Working parents may look for drop-in child care options or community centers, but these may be difficult to find. Care.com may be a resource in some areas.
Parents can ask family members or friends to help with child care during this time. One option can be to trade child care duties with other working parents or colleagues (as long as no one in the household is sick). If a friend provides child care, you can reciprocate the favor at a time when they need help. Or tag team with a spouse and split up the day. If available, parents could make arrangements for in-home help.
If your employer allows you to work from home, use these tips to help manage the simultaneous duties of parenthood and work:
Define employer expectations. Have an honest conversation with your supervisor about expectations during this time. What communication mediums will be utilized? Teams can make decisions beforehand such using or not using the camera during work calls, etc. Typical 8-5 productivity may not be possible in this situation, but parents and employers can get creative. If you have leave available, it may be appropriate to take it.
Create a schedule. Create "office hours" with reasonable breaks in between for physical activity, lunch, and so on. This schedule should consider family members' needs along with work obligations. It can be especially helpful to set a timer to return to work.
Create boundaries. A makeshift "home office space" can be a table or a room with a closed door, whatever is available. When in meetings, create a sign that can signal that you are unavailable (except for emergencies) and explain those expectations to children. Some ideas for children's activities: audiobooks or educational podcasts, age-appropriate art projects, puzzles, games, sticker books, a Lego challenge, etc. Also make sure to have healthy snacks accessible to kids during your "office hours." Many online educational resources have waived their fees during this time, so these would be great to check out.
Pretend you're going to the office. Get up at the normal time and try to keep routines the same. This includes clothing (pajamas may not help you be productive).
At the end of the day, leave work. The same way you tried to avoid personal distractions while you were working, protect your evenings and weekends by putting your work and electronics away when possible.
Be flexible. We will each face unique challenges as this situation continues to evolve. Embrace opportunities to learn new ways to work and connect with your family.
School and child care closures will affect a number of South Dakotans. We are hopeful that these tips will help keep your families safe and productive. Homeschooling is another adventure that many families may be undertaking for the first time, but remember that this can take many forms and there are many resources available to help. Reach out to your children's teachers and other parents for support and guidance. Keeping a basic routine is highly recommended and a sample schedule for families new to homeschooling is included below.
Examples
Schedule
(Both to keep a routine for kids and to help parents working at home)
By 9 am: Wake-up and Eat breakfast

Get dressed and brush teeth and hair

9:30-10: Get fresh air

Play and feed animals (if have pets)
Play a game of tag or do a scavenger hunt

10-11: School time

Lots of printable worksheets online
Flashcards
No electronics

11-12: Be creative!

Legos, drawings, Baking, music/dance, 
Write letters or draw pictures for grandparents shut-in or nursing homes

12-12:30:  Lunch – try and keep a balanced meal for kids so they can keep healthy 
12:30-1: Chores

Put away clothes, empty dishwasher, clean bathrooms, etc.

1-2:30: Quiet time

Read, take a nap, watch a movie/TV show

2:30-3:30: Electronic time

Find educational sites such as ABCya, educational field trip pages, ABCmouse to let kids play on iPad or desktop computer

3:30-4:30: Outside time/Recess
Still maintain your regular bedtime routine & schedule so kids can feel like they are still in school and parents can still get work done as well.
Basic Routine
Morning

Read-aloud a book or five. This is the most important part of your day, and you can cover any academic subject!

Lunch

Prepare the meal together.
Listen to a podcast or audiobook.

Afternoon

Get outside and look for wonder underfoot.
Enjoy quiet time with stealth learning.
Watch a documentary!

Dinner

Conversation counts! Talk about your day.

Before Bed

Creative pursuits, such as art, music, STEM, etc.
Read aloud or listen to an audiobook.
Source: My Little Poppies