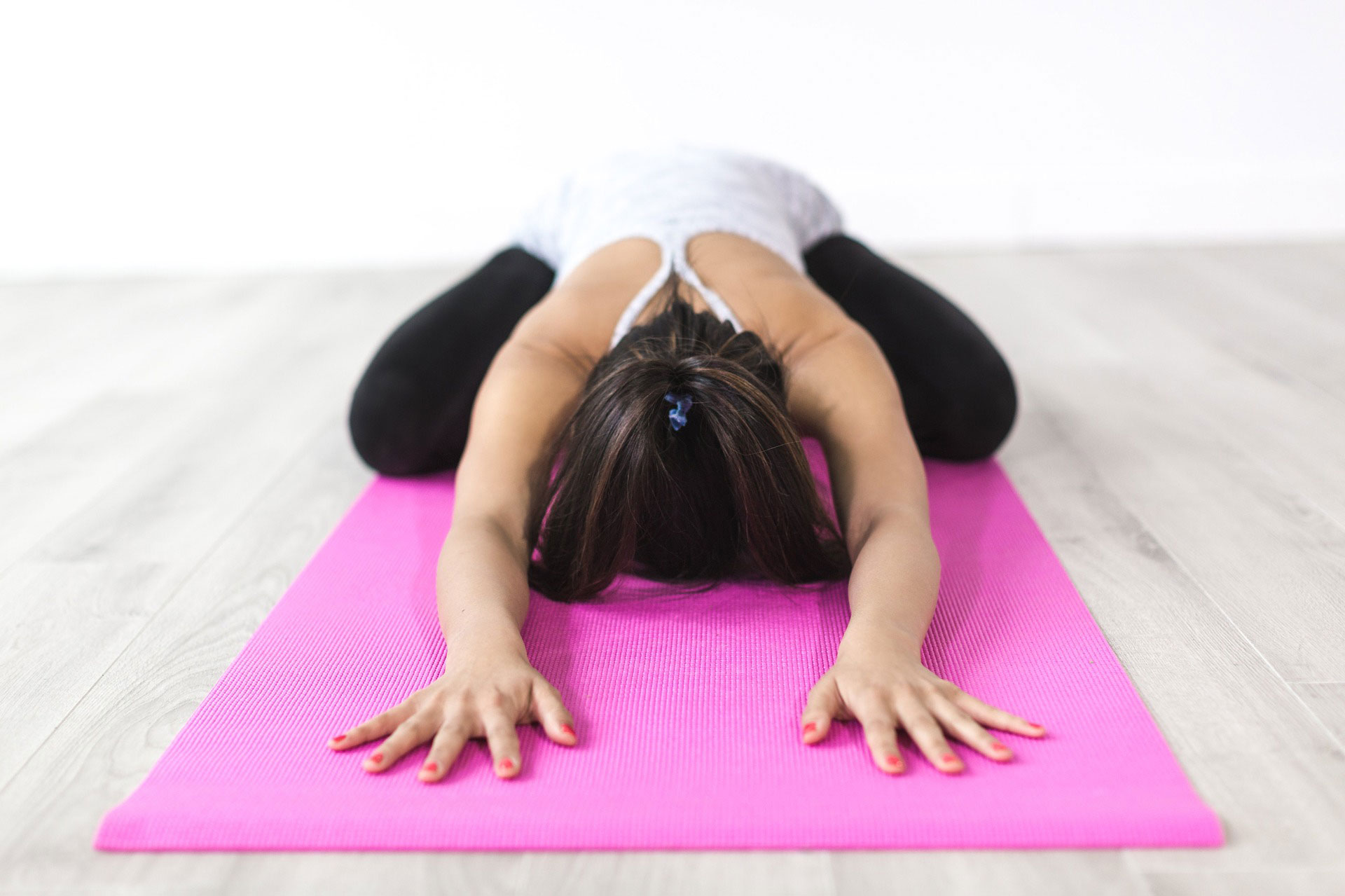 Written with contributions by Nikki Prosch, former SDSU Extension Health & Physical Activity Field Specialist.
There are so many opportunities to squeeze in activity during the day. The current Physical Activity Guidelines say that any activity counts towards meeting the recommended 150 minutes of activity each week. So, get creative, find what you enjoy and keep your body moving as much as possible every day. 
Creative ways to get moving!
Try some mini-workouts throughout the day, for example try doing planks, wall push-ups, step-aerobics, going up and down the stairs and arm exercises whenever your feel the need to move.
Exercise videos, online workout routines and social media platforms are great ways to access a variety of free workout routines to do anywhere. Yoga, kickboxing, strength training, balance practice, stretching and cardio workouts can all be accessed by doing a simple online search.
Do some squats or lunges while you brush your teeth, balance on one leg while preparing snacks or meals, use household cleaning as a chance to pick up the intensity and power clean, walk your dog, stretch, or have a family dance party with some upbeat music. 
Walk to your mailbox, maybe adding 3-4 extra down and backs, to get the mail.
Do some neck, shoulder and upper body stretches if you are sitting for long bouts of time. For some additional stretches to try check out Benefits of Stretching.
Focus on your core. Try some of these moves from the comfort of your home.
Catch up with a friend or family member by walking around the block while you chat on the phone.
Participate in a walking challenge. If you wear a tracking device, such as a FitBit, connect with those around you and partake in challenges to keep you motivated.
Walk in place during television commercials.
Try this Gentle Yoga routine.
Set an alarm at the top of every hour as a reminder to walk around the house, even if only for a few minutes.
Creative ways to get young children moving!
Children ages 3-5 should engage in physical activity throughout most of the day. At least 3 hours per day should be spent in physical activity for children in this age group. Encouraging active play through a variety of activity types is a good way to keep them engaged and moving (i.e. jumping, dancing, organized games).
Make your own obstacle course or relay race indoors! Incorporate fun movements and use small items around your house.
Create your own activity dice. You can make dice that focus specifically on upper body, lower body, or free weight exercises. Dice templates can be found online to print. 
Check out this list of Brain Breaks for a list of different activities and ideas to get kids moving.
Check out this list of Activities to Do at Home.
Creative ways to get older children and teens moving!
Be a good role model. Have them try out different activities with you like yoga, biking, or try a new sport or activity together. 
Use technology to your advantage. Find videos or active video games that spark the interest of your teen and keep you all moving!
Get active with Bingo. Customize bingo cards including different movements and see who can get a blackout first.
Create a scavenger hunt for children to do outside or around the house,
Older kids may be missing their friends/social life so have them FaceTime or call and chat with their friends while they are going for a walk around the block or around the house.
Being active yourself helps support not only your health, but sparks your kids' interests, too. If you start early, physical activity can be easily made into part of your family's everyday routine.
Working up a sweat in the living room might not be your favorite way to get some movement in, but this is an option available to anyone who has an open area around them. Being outdoors can also offer a whole list of possibilities to get moving, plus the added benefits of engaging in exercise outdoors. If you are new to exercise, be sure to start slow, look for beginner focused workouts and listen to your body.
Written with contributions by Hope Kleine, former SDSU Extension Health Education Field Specialist.