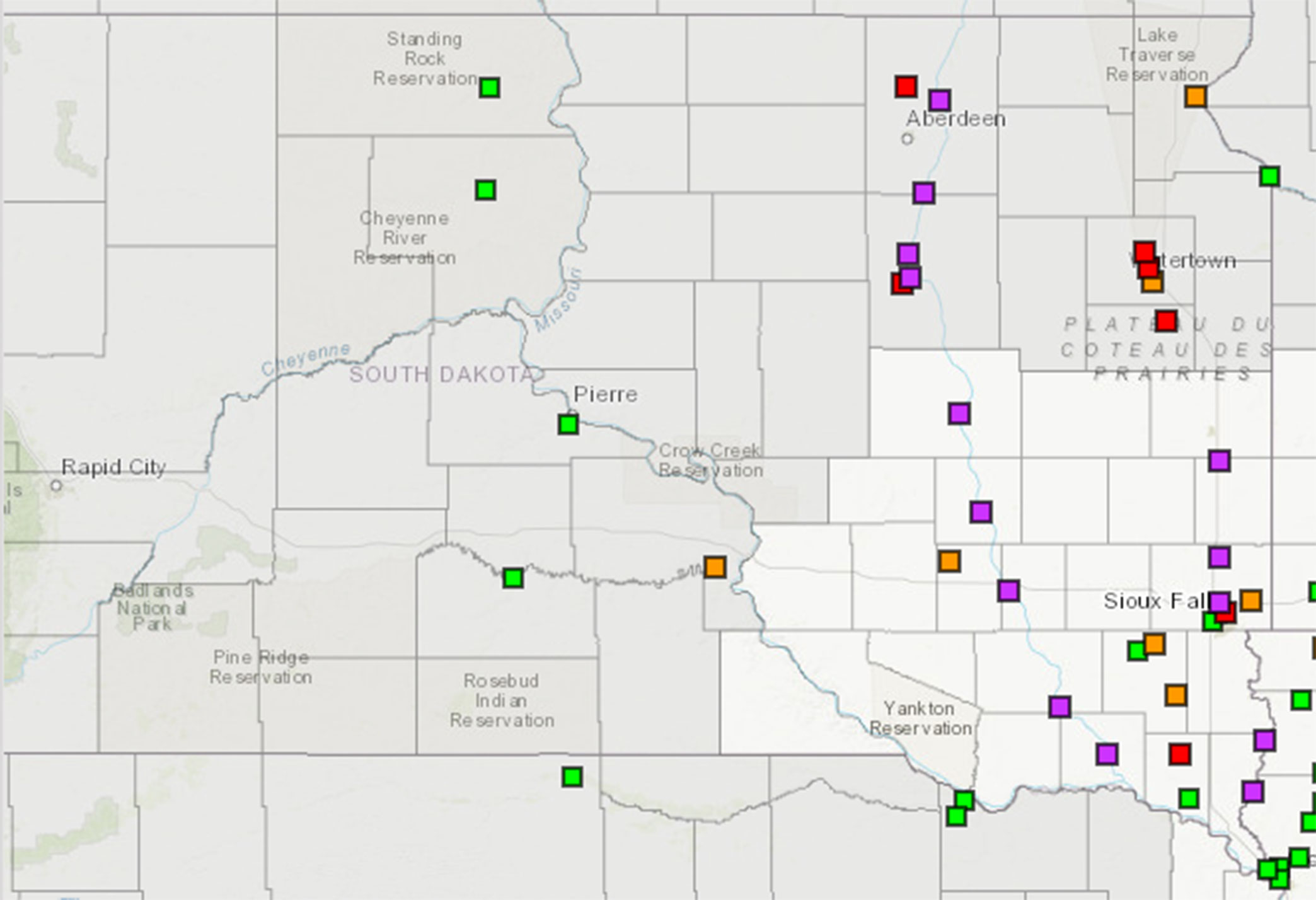 The warmer weather and spring migration this March have us all thinking of better days ahead. Unfortunately, it also has us thinking about flooding again this spring. While current snowpack conditions are significantly less than this time last year, the chances for river flooding continue to be near to above normal, with well above normal chances for the James River and Big Sioux River basins according to the National Weather Service (Figure 1). Saturated soil conditions and river levels running near to above normal across the region will exacerbate the problem as runoff and flows increase.
In the event of a flood or other natural disaster, individuals and families are smart to plan for emergency situations. Your local county Emergency Management Director can help you with that. A map and phone number for all South Dakota County & Tribal Emergency Managers can be found on the South Dakota Department of Public Safety website. Each County Office of Emergency Management is the principal source of information on emergency management whose purpose is to protect South Dakotans and their property from the effects of disasters through preparation, mitigation, response, and recovery. The state of South Dakota also has a flood preparedness page.
Many county emergency managers also use social media to share information and updates for road closures/detours, public meetings, calls for assistance, or other flood-related resources. Sometimes flood emergency information is also posted by the county sheriff or SD Highway Patrol. It is encouraged to look for and follow your local county emergency manager and sheriff office on Facebook and Twitter.