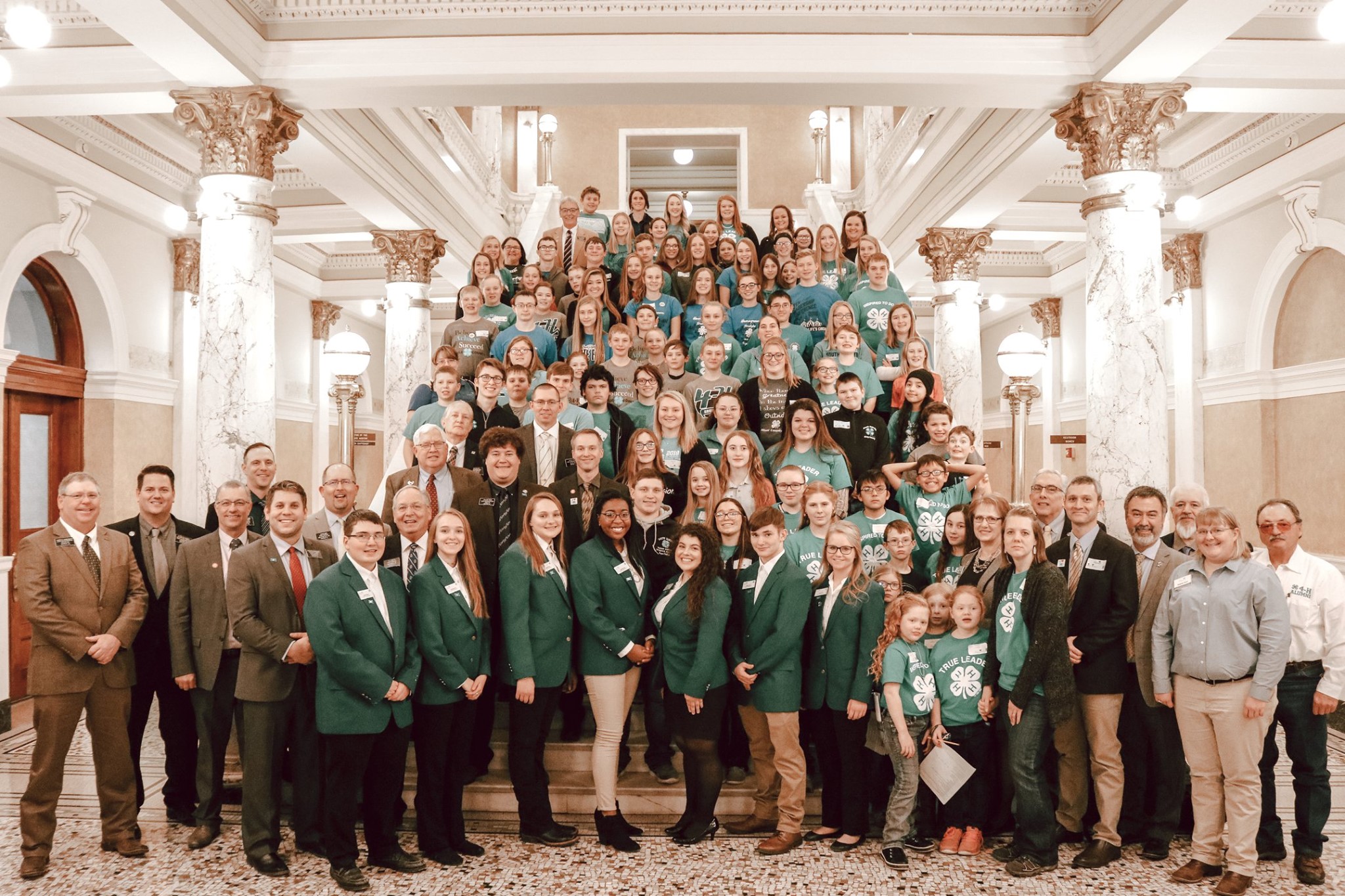 Youth voice is the strongest avenue to advocate for our program. 4-H Day at the Capitol, held in conjunction with SDSU/Brookings Day during the South Dakota legislative session, provides an opportunity for our youth and their families to meet and greet state lawmakers. 
Events Details
Utilizing the South Dakota 4-H Civocacy guide resource, which includes legislative terms, calendar dates, and question prompts, youth have the opportunity to engage with legislators through interactive round tables, attend committee meetings and caucus, and join an ice cream social in the rotunda. Most importantly, participants of the event get to tell their 4-H story by highlighting the impact of the program on their life and community.
Who: Any South Dakota 4-H member, family or supporter can attend.
When: Held during legislative session each year (January-March). The specific date is to be determined based off of the date selected for the SDSU and Brookings Capitol Day.
Where: South Dakota Capitol Building, Pierre, SD
Cost: Free to attend
Registration
Pre-registration is required for this event. Registration information is provided and distributed to county offices after date selection.