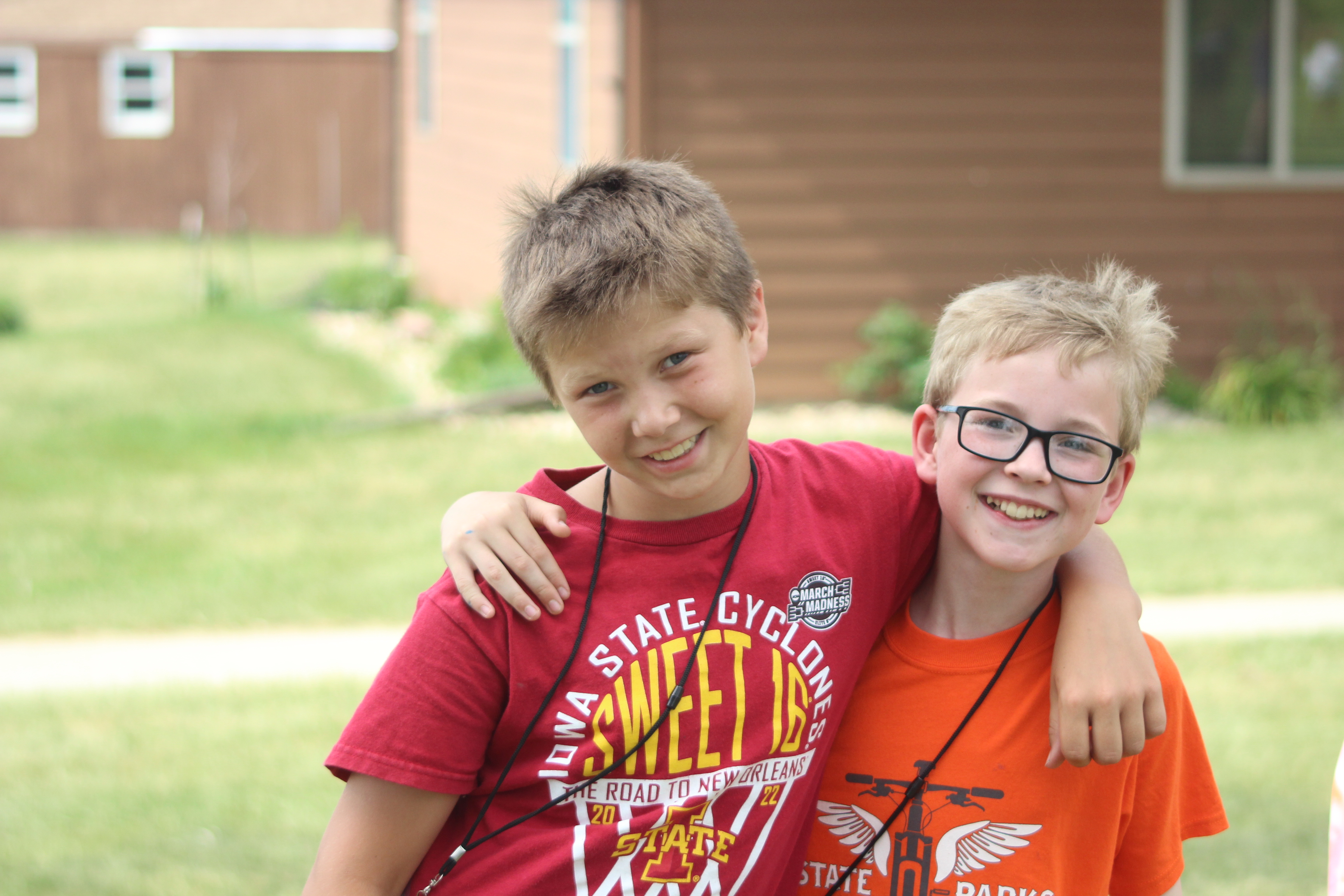 Attending summer camp is a traditional rite of passage for many youth. SDSU Extension 4-H is proud to provide that opportunity for hundreds of youth across the state each summer. 
Event Details
SDSU Extension 4-H hosts multiple different sessions of camp each summer, usually in early to mid-June. At each event, youth will meet other campers from across the state, participate in experiential educational activities, and experience the recreation opportunities the facilities provide. 
Who: youth ages 8-12 (East River - two sessions; West River Camp); youth ages 12-14 (East River Going Beyond)
When: Typically 3-4 days per session in early to mid-June. Dates change slightly each year and will be announced late fall/early winter the year before. 
Where: East River Camp currently utilizes Camp Poinsett in Arlington, South Dakota. West River Camp is held at Storm Mountain Center near Rapid City, South Dakota. 
Limitations: None! Any youth from any county regardless of 4-H enrollment can attend a camp that fits their age.
Cost: $185-$250 depending on camp length and facility. If cost is a limiting factor to attendance, please reach out to your local 4-H office for assistance. 
Registration
Pre-registration is required for all 4-H camps. Registration typically is open from mid-April until mid-May. If you are interested in coaching one of our teams, fill out the coach and chaperone interest form. For more information, please contact Katherine Jaeger, SDSU Extension Youth Outdoor Education Field Specialist.