In July 2019, South Dakota Game, Fish & Parks officials confirmed of presence of zebra mussels in Lake Sharpe near Fort Thompson after U.S. Army Corps of Engineers staff initially discovered them while performing inspections on Big Bend Dam. This is the second Missouri River mainstem reservoir found to be infested with zebra mussels after reproducing populations were found in Lewis & Clark Lake near Yankton in 2015.
Zebra mussels are small, fingernail-sized, freshwater mussels that are native to Eastern Europe and Western Russia. They likely arrived in the United States' Great Lakes in the 1980s via the discharge of ballast water by cargo ships from Europe. Adults are usually less than one inch in size and will attach themselves to practically any surface such as plants, rocks, docks, boats, pumping stations, etc. Zebra mussels pose both and environmental and economic threat as they will compete with native mussel species and clog the water intakes of power plants along with drinking water and irrigation systems.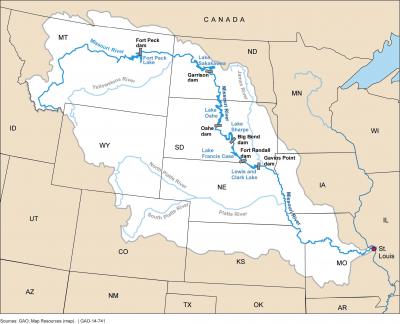 On July 24th, the SD GF&P Commission met to adopt an emergency rule after confirming adult zebra mussels in Lake Sharpe. Along with Lewis & Clark Lake, the Missouri River from Gavins Point Dam downstream to the Big Sioux River confluence, McCook Lake, and Lake Yankton; Lakes Sharpe and Francis Case will now be designated as containment waters. While statewide regulations require boaters to remove drain plugs; the emergency containment water rule adds further decontamination requirements for wakeboard boats containing internal ballasts whose pumping system may not completely remove all of the ballast water, and watercraft that are moored in containment waters for three or more consecutive days. The emergency rules are valid for 90 days. The SD GF&P Commission will propose permanent rules at its regularly-scheduled meeting in September with a public hearing to be held at its regularly-scheduled meeting in October.
For more information on zebra mussels and other invasive species, visit the SD Least Wanted webpage.