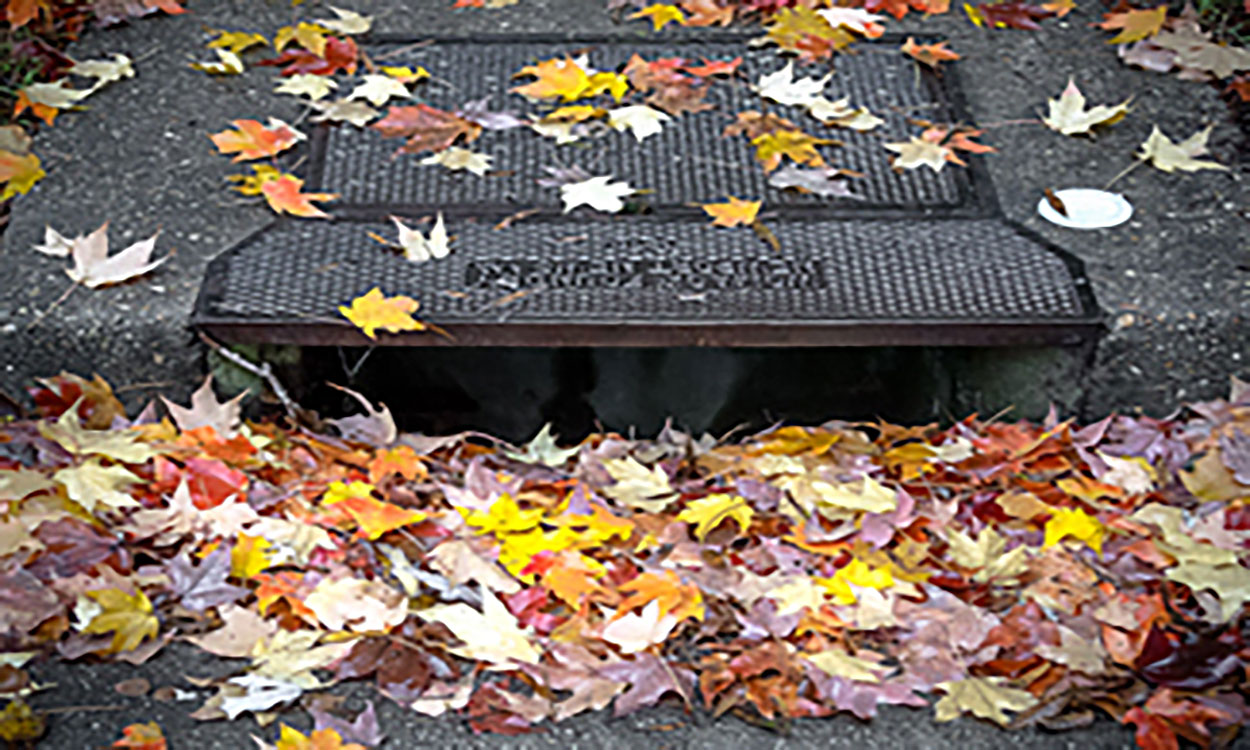 Leaf-peeping season will soon be upon us as the days get shorter and the temperatures fall. And, while beautiful to look at while still on the trees, leaves can become an issue to deal with after they drop. If not managed properly, leaf litter can be a significant source of organic debris to urban stormwater systems during fall rain events; and that can mean nutrient spikes in the receiving bodies of water that stormwater systems empty into.
As leaves enter stormwater drains and break down, excess phosphorus and nitrogen loading can occur in the receiving waterbody, which can lead to accelerated eutrophication, defined as increasing the rate of nutrient accumulation in lakes or other bodies of water. Eutrophic lakes that are rich in nutrients and organic matter can be highly productive for plant growth and algal blooms; and can become deficient in oxygen as the plant material decays, which can lead to fish kills.
In a recent study by the USGS Upper Midwest Water Science Center, researchers in Madison, Wisconsin set out to determine if, and how much, removing leaves and other organic detritus from streets could reduce nutrient contributions to local water bodies. In quoting the report, "Results from this study confirm that fall leaf litter can be a primary source of nutrients in stormwater, particularly phosphorus. When an active, thorough leaf removal and street cleaning program is in place, total and dissolved phosphorus loads were reduced by 84 and 83 percent, respectively, and total and dissolved nitrogen loads were reduced by 74 and 71 percent, respectively compared to no leaf removal and street cleaning program. The timing of leaf removal is important, because of the highly leachable nature of leaves, and significant reductions in loads of the total and dissolved forms of phosphorus and nitrogen can be achieved with removal of leaf litter prior to a precipitation event." You can read more on this study using the link provided under Additional Resources.
Tips for Managing Leaf Litter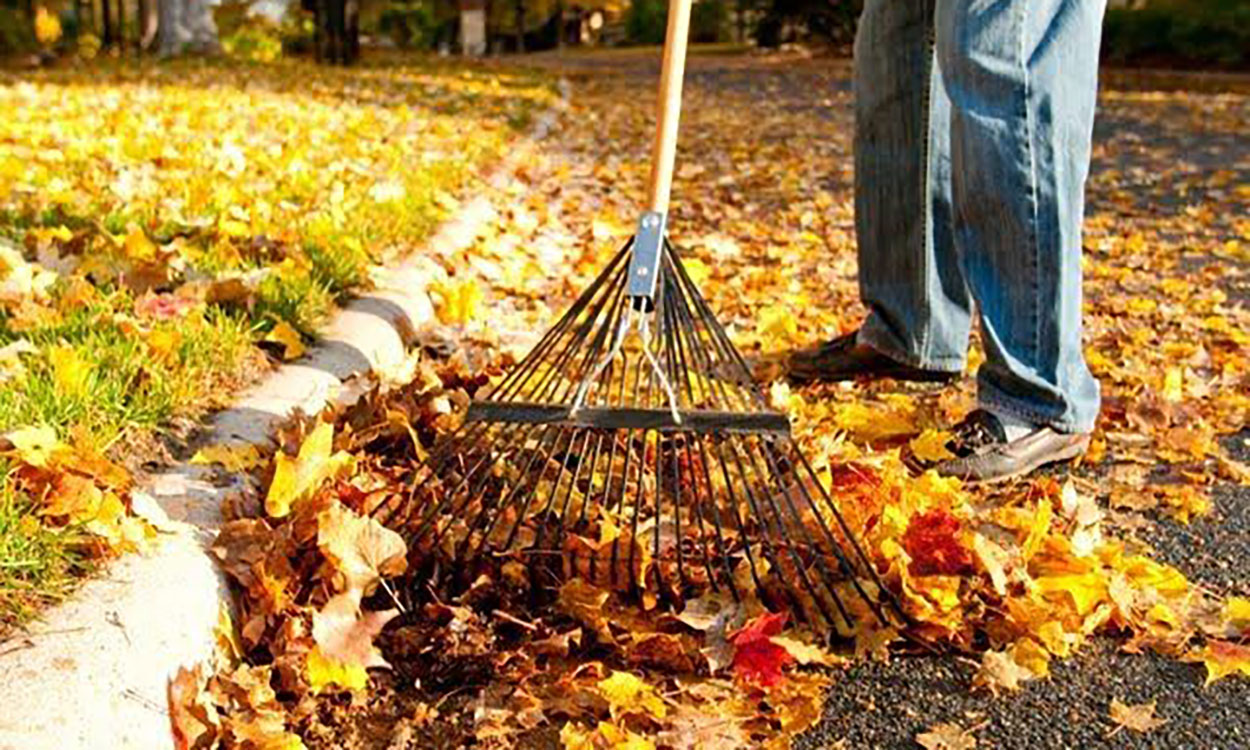 Some things you can do to reduce stormwater pollution include:
Avoid blowing or raking leaves into the street. Keep all fallen leaves and grass clippings on your property.
Mulch your leaves if you own a mulching lawnmower. The nutrients in the mulch will be used by your yard the next year.
Compost leaves and other yard clippings on-site to use as a fertilizer.
Take advantage of your municipal leaf collection program if available, either through curbside collection or a communal site.
Keep leaves off of driveways, sidewalks, or other impermeable surfaces.
Clear storm drains that are clogged with leaves.
Additional Resource