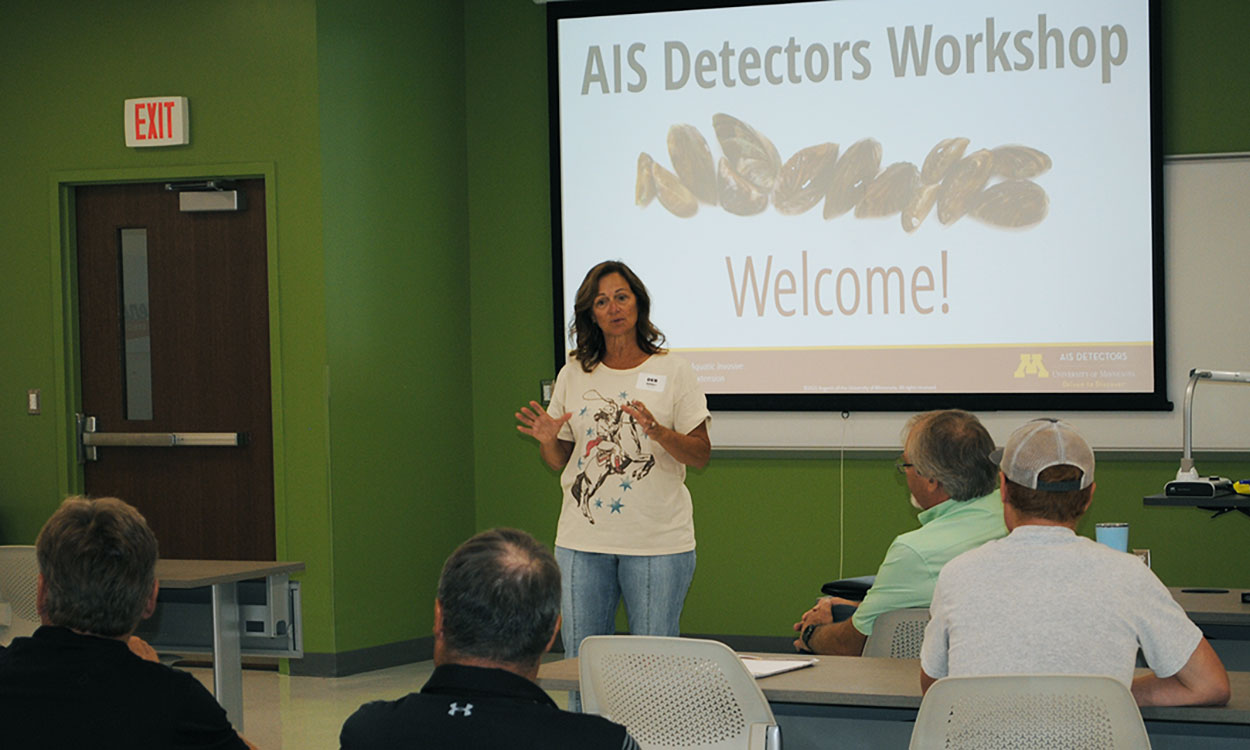 On August 10, 2023, the South Dakota Lakes and Streams Association, in conjunction with SDSU Extension, and the University of Minnesota held the inaugural South Dakota Aquatic Invasive Species (AIS) Citizen Monitoring Workshop on the campus of South Dakota State University.
The purpose of the course was to introduce attendees to aquatic invasive species science, identification, and surveillance. Attendees learned how to identify and report invasive species, relevant rules and regulations concerning AIS in South Dakota, and how to search for AIS on their own.
For this first iteration, the South Dakota Lakes and Streams Association invited University of Minnesota staff to campus to deliver their established Minnesota AIS Detectors Program, with edits and adjustments relevant to South Dakota.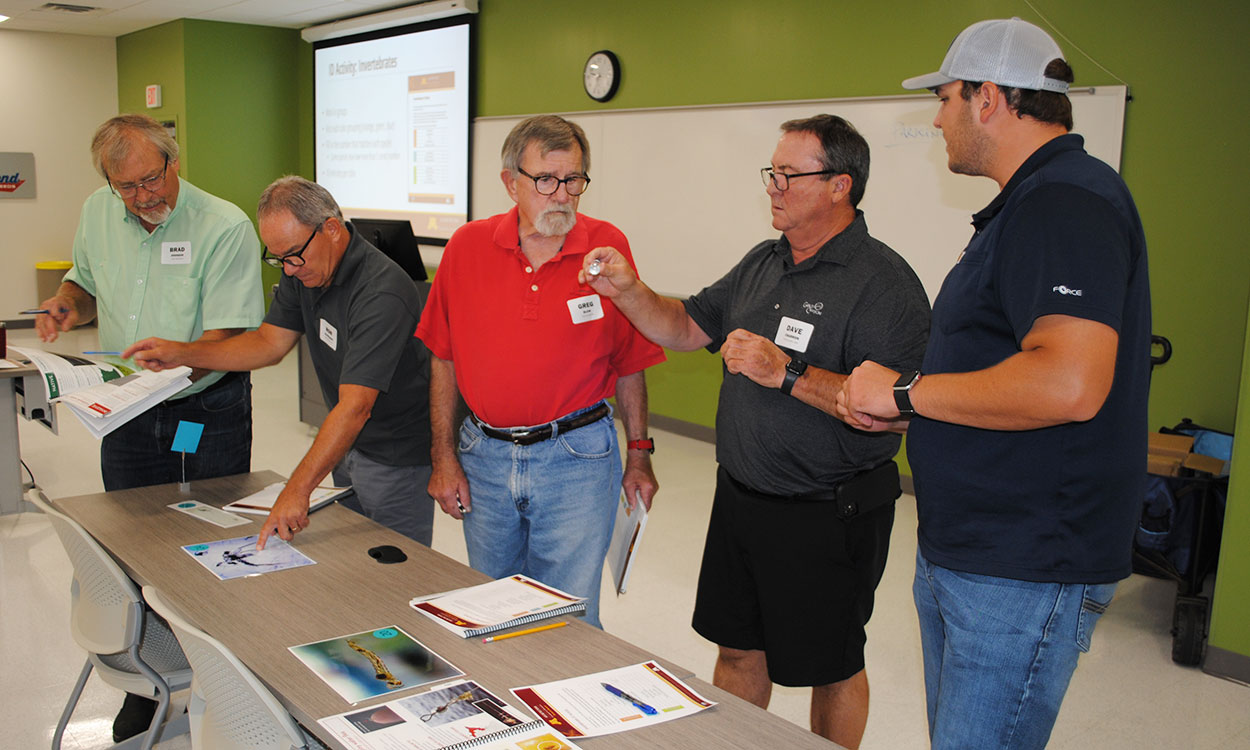 The course consisted of a self-paced online course and a one-day live workshop. The online content was to be completed prior to the start of the workshop. Along with the detectors program, attendees also heard a presentation from a representative of South Dakota Game, Fish and Parks regarding South Dakota AIS rules and regulations.
Throughout the day, the group had many questions on AIS management and mitigation in addition to the coursework. There were many concerns expressed regarding the spread of zebra mussels in the state, and how invasive weeds could follow the same trajectory without early detection. These discussions will likely lead to additional opportunities for AIS education in South Dakota through the partnerships that are developing regarding aquatic invasive species.