Replacement Heifer Calculator
Excel decision aid to assist producers decide whether to raise or purchase replacement heifers.
Spring mud and poor drainage are two of the biggest production drags associated with feeding cattle outside. Summer months represent an opportunity to address and correct any problems that might be present in open lots.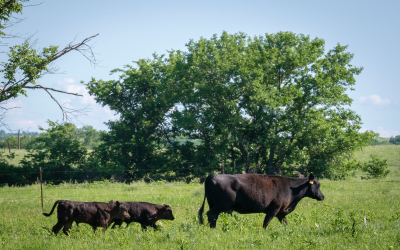 Recently, the South Dakota Grassland Coalition and SDSU Extension held workshops across the State focused on sharing information from experienced livestock producers who have switched to a calving date more in sync with nature.
The use of estrous synchronization with natural service provides an opportunity to utilize the benefits of synchronization. However, the first question producers ask is, "How many more bulls do I need?"