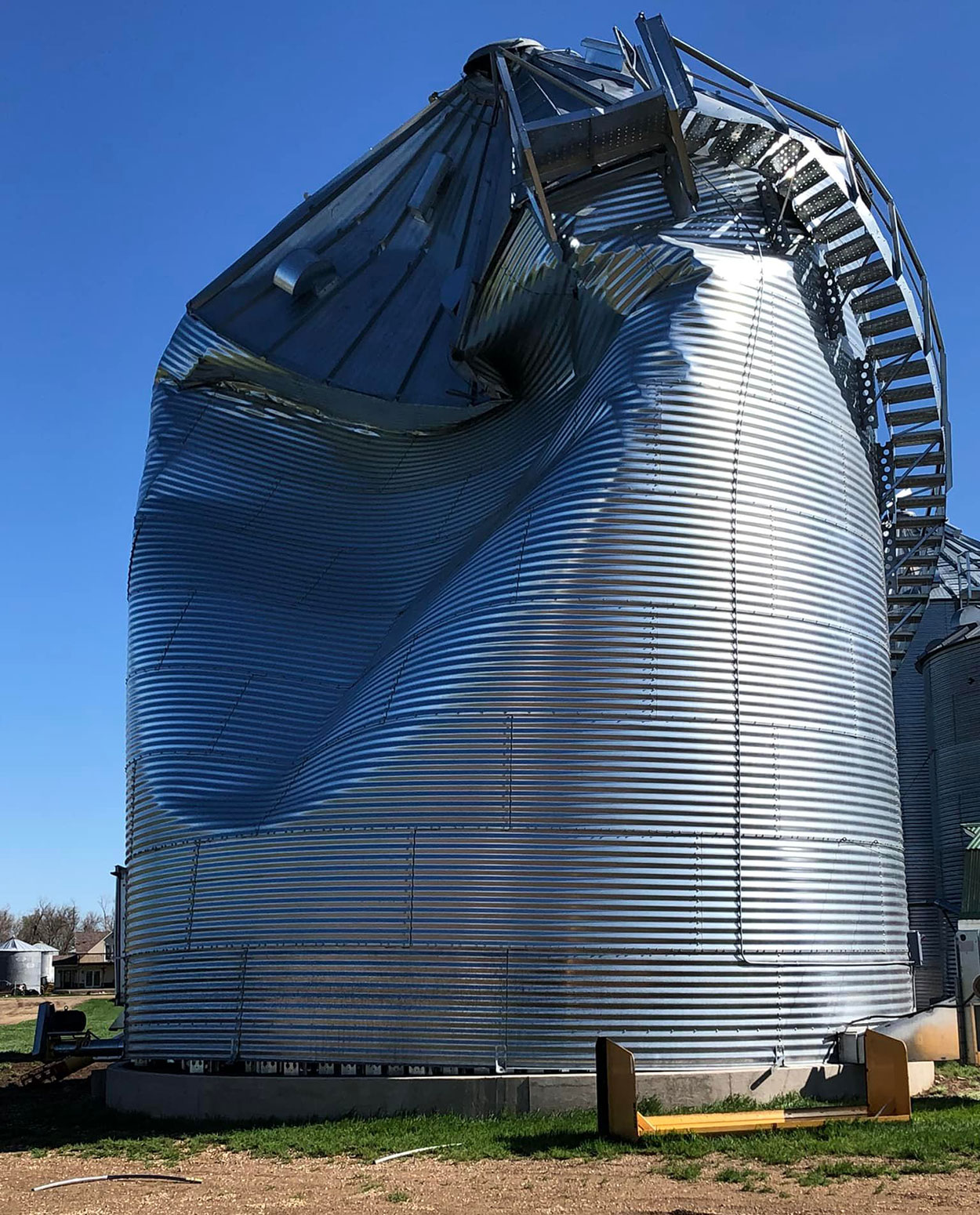 On May 12, 2022, severe thunderstorms developed in central Nebraska and worked their way north-northeastward across South Dakota and into Minnesota. This line of severe thunderstorms organized into a derecho, a widespread, long-lived windstorm that is associated with a fast-moving band of showers and thunderstorms. Just ahead of the derecho, a haboob, or intense dust storm, carried dust and dry soil from drought-stricken areas in Nebraska and southern South Dakota. Together, this large-scale, intense weather system created wind speeds of over 100 miles per hour, with the highest number of single day records of significant wind speeds (75+ miles per hour) of anywhere in the country, in addition to 34 tornadoes in the region, with 19 in South Dakota alone.
There was extensive damage left in the wake of the derecho and haboob, primarily in eastern South Dakota and neighboring Minnesota. Infrastructure damage included everything from nursing homes and residential structures to grain bins, barns and commercial property. Interstate road signs and billboards were folded to the ground.
Of the 19 tornadoes that touched down in South Dakota, the highest profile one affected the city of Castlewood, South Dakota. This Enhanced Fujita 2-rated tornado significantly damaged the elementary school building and several other structures in the town, with some being a total loss.
After compiling reports of the substantial infrastructure damage, a presidential disaster declaration was later approved for South Dakota. Additionally, the National Centers for Environmental Information determined this derecho to be a billion-dollar disaster in the United States, one of 18 for the year of 2022.
Historical Perspective and Predicting Derechoes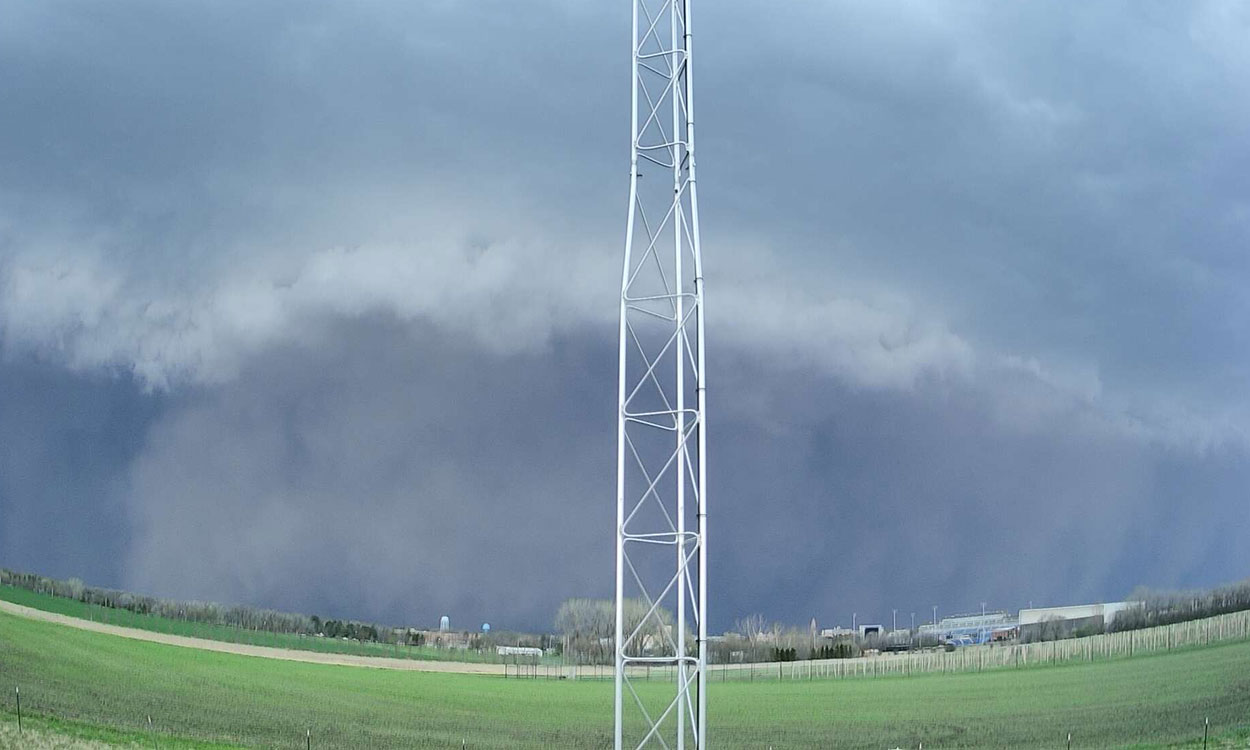 Derechoes have often occurred in our weather history, but not every year. In South Dakota, derechoes occur about every two to four years. Previous to the 2022 derechoes (in May and June), the last derecho occurred in southwestern South Dakota in 2020.
Predicting derechoes is very challenging. Weather forecasters have much improved their ability to predict and warn the public about severe thunderstorms and tornadoes. A derecho, however, requires an even more-specific set of environmental conditions that are difficult to know in advance. When looking at the potential for severe weather, the National Oceanic and Atmospheric Administration Storm Prediction Center provides convective outlooks for lead times of one to eight days. At a minimum, this can provide a "heads up" for awareness of the potential of high-impact severe weather up to a few days in advance, even if a derecho cannot be specifically forecast.
When looking at long-term changes in climate patterns, it is possible to identify how often conditions could be more favorable for thunderstorm development. Some new research results (see references) have shown that South Dakota may trend towards an earlier severe weather season with more storms in May, with fewer severe thunderstorms or damaging tornadoes in the peak summer period of mid-June to mid-July. Interestingly, this is very similar to the seasonal pattern that was experienced in 2022, with the most-active May for thunderstorms since records began in 1985, including the derecho event, but then the historically peak summer severe weather season was relatively quiet from mid-June through July.
Derechoes will occur again in South Dakota, as we will continue to experience severe summer weather. The events of May 12, 2022 were extreme by any measure. For anyone who witnessed the haboob and derecho, there is no doubt that the eerie green clouds, enormous dust storm, extreme wind speeds and the residual devastation will not soon be forgotten.
References and Resources