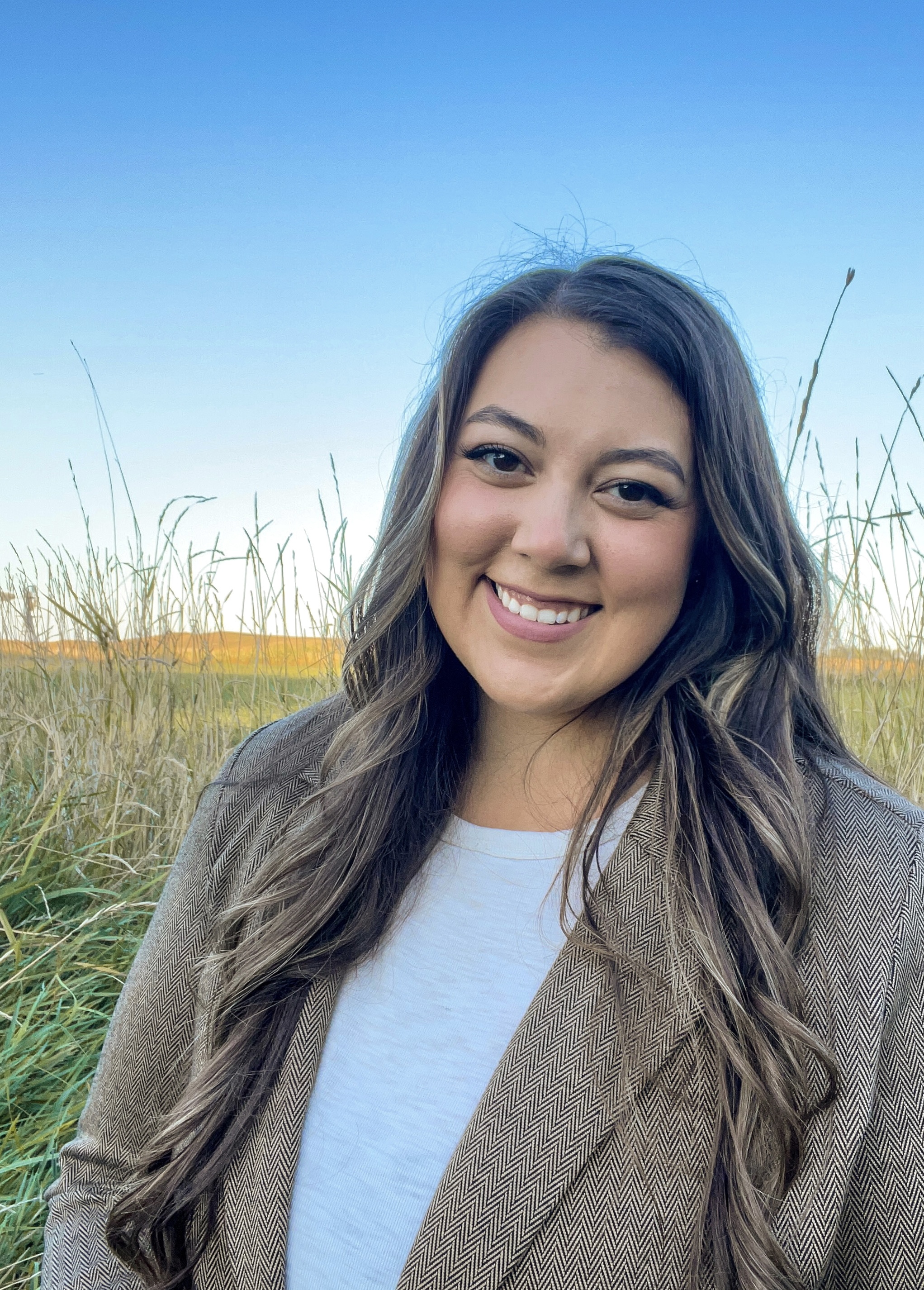 BROOKINGS, S.D. – SDSU Extension is pleased to welcome Kaylee Wheeler as a new Range Field Specialist. 
Wheeler will take a multidisciplinary approach to help producers integrate range science, animal science and economics into their livestock grazing operations. In her role, she will help producers make proactive, holistic decisions and develop goals for their operations. She will be based out of the SDSU Extension Pierre Regional Center. 
"I'm looking forward to learning more about the South Dakota landscape and building new relationships with producers," Wheeler said. "It is my goal to be a servant leader for the people and producers of this industry." 
Wheeler grew up on her family's cattle ranch in Wood Lake, Nebraska, where she developed a lifelong love of cattle and the land. She earned a bachelor's degree in animal science with an emphasis on grazing livestock systems and beef production management from the University of Nebraska-Lincoln, where she also received a master's degree in animal science with a specialization in ruminant nutrition.
Her research centered on grazing livestock with influences from agronomy, animal science, economics and Extension education. While at UNL, Wheeler also developed and delivered Extension materials and programming. 
"Kaylee joins SDSU Extension from a strong family ranching tradition out of the Nebraska Sandhills near Valentine," said Sandy Smart, professor and SDSU Extension Agriculture and Natural Resources Senior Program Leader. "She has a strong grazing background and solid foundation of range management. We are excited to have a key member of our range management team located in Pierre to conduct programming on either side of the Missouri River."
For more information, contact Kaylee Wheeler, SDSU Extension Range Field Specialist.