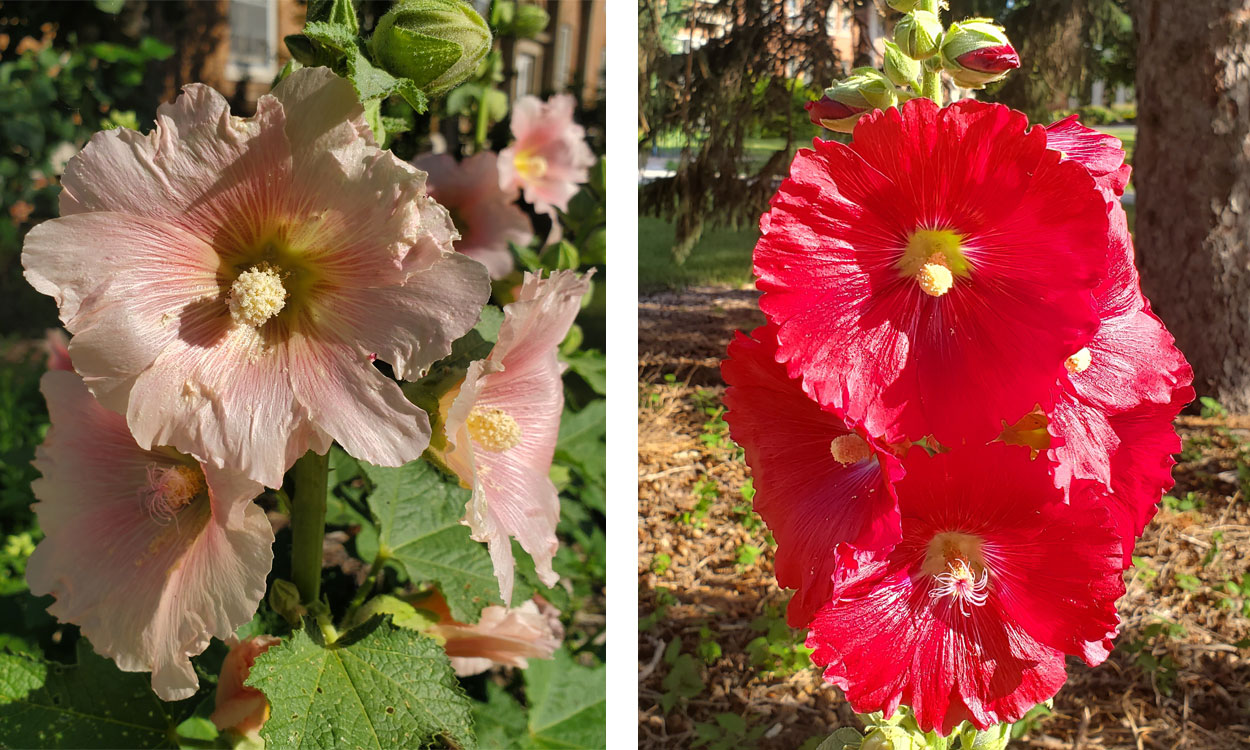 Original article by David Graper, former SDSU Extension Horticulture Specialist and Master Gardener Program Coordinator. Updated by Kristine Lang, Assistant Professor and SDSU Extension Consumer Horticulture Specialist.
About Hollyhocks
Hollyhocks are a popular, old-fashioned plant that can be found along the foundations of many old homes and nestled in older farmsteads across the state. They now come in a variety of flower colors, ranging from reds, pinks, whites, yellow and nearly black-burgundy. The flowers can contain a single row of petals or be double, with multiple petals and lacy blooms. Hollyhocks typically bloom in mid-summer. Many plants reach six to eight feet tall and should be placed near the back of garden plantings, with smaller annuals and perennials near the front. Hollyhocks, with tall, straight stems of blooms can also make lovely cut flowers.
Growth and Care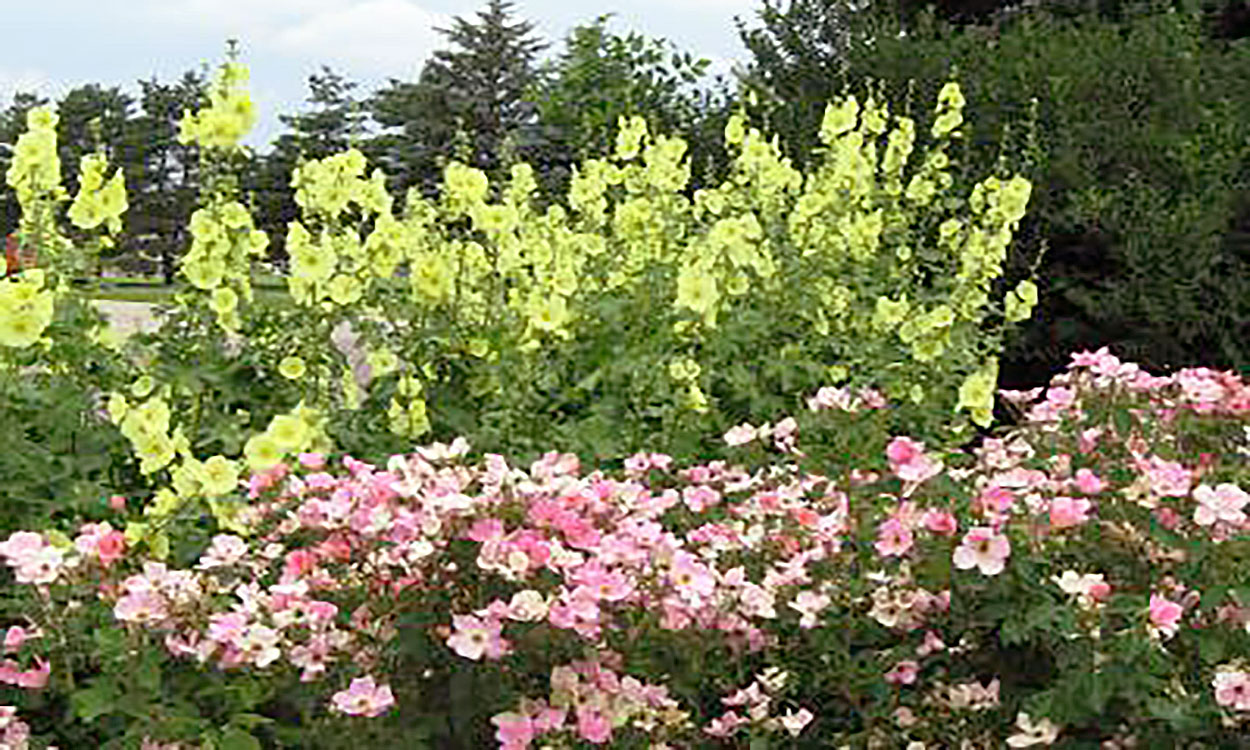 Hollyhocks are a popular garden flower that has seen some revived interest in recent years. It will grow best in a full-sun location that can also get a little protection from the wind. Most of the old-fashioned types of hollyhock are biennial, which means that if you plant them from seed in your garden, they will usually not flower until the second year. And then, unfortunately, the plants will usually die. However, many gardeners retain hollyhocks each year by allowing several of the plants to set and drop seed. This usually ensures that you will get new plants to grow and start to have some of the plant blooming each year. Some of the newer varieties of hollyhocks are considered perennial so that they will more often survive for several years. If you remove the flowers right after they are done blooming, this will give the plants a better chance to come back again the next year, because they did not use as much of their stored food reserves to produce seed.
Hollyhocks are easy to grow. The best way to add new hollyhocks to the garden is to purchase potted plants and transplant them into the garden. Plant them in a sunny location, spacing the plants about 12 to 18 inches apart. As hollyhocks will spread when new seed is dropped, you might consider allowing three to four feet of space in the garden, so the area can fill out within a few years. Keep new plantings well-watered to help get them established. A slow-release fertilizer can be incorporated into the soil at time of planting, but once established, fertility needs will be minimal. Another option for sharing old-fashioned hollyhocks would be to collect seed after the pods are completely brown and dried and seeds are matured; you can sow the seed in the new garden location in the early spring.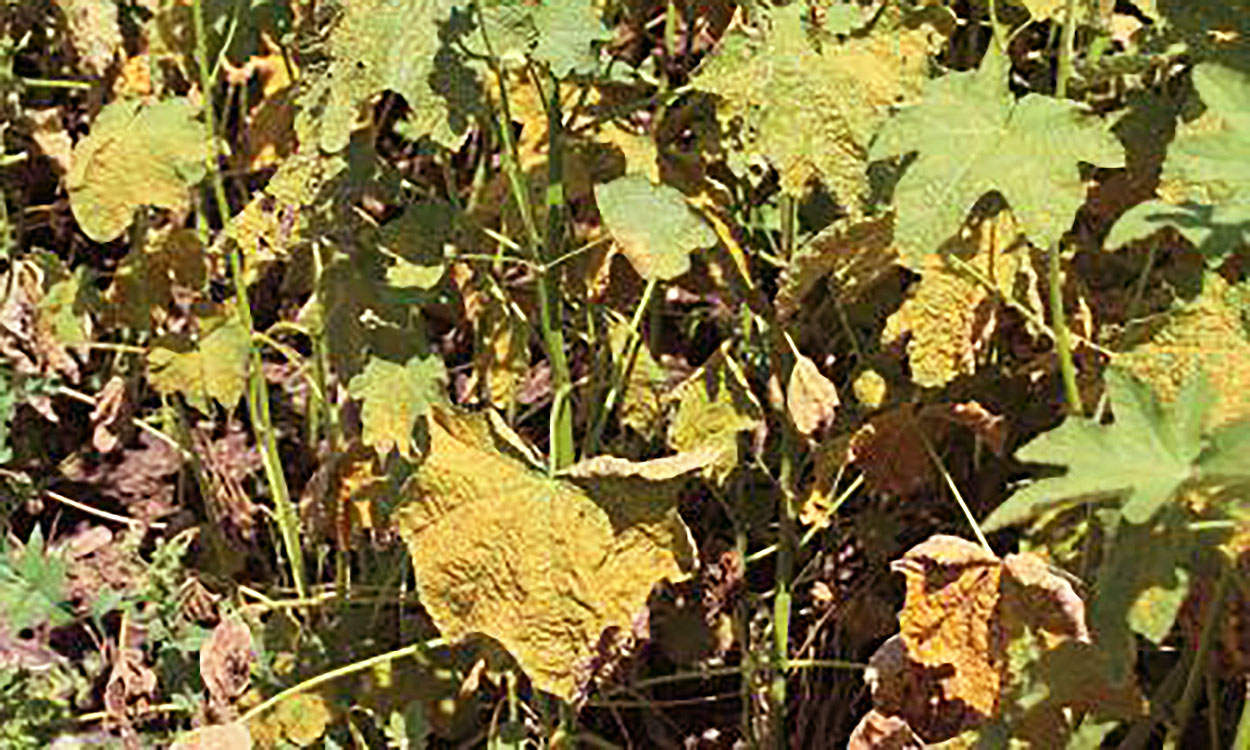 Pest and Disease Management
There are few pest problems with hollyhocks, but one of the most common is called hollyhock rust. This disease causes rust-colored blisters to develop along the stems and all over the leaves. It usually does not kill the plants, but certainly makes them look ugly. It is difficult to control with most garden fungicides.
Cleaning up all plant debris in the fall will help. But often gardeners decide to completely remove the infected plants and start over with new plants in a different location.