Fertilizing Gardens in South Dakota
Written collaboratively by Rhoda Burrows and Lance Stott
Publication about fertilizing gardens in South Dakota
Do you have space in your garden after harvesting early-maturing vegetables such as peas and salad greens?
Snap beans, also called "green beans" or "string beans" (although most modern varieties do not have strings) are harvested when the pods contain immature seeds, and the pods are still succulent.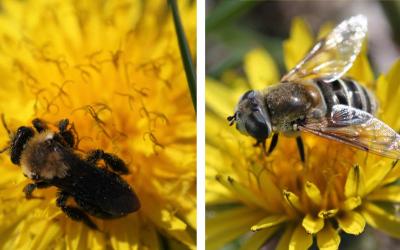 While research has shown that pollinators, specifically honey bees, can't survive on dandelion pollen alone, this doesn't mean that the dandelions aren't still important for pollinators.