Fertilizing Gardens in South Dakota
Written collaboratively by Rhoda Burrows and Lance Stott
Publication about fertilizing gardens in South Dakota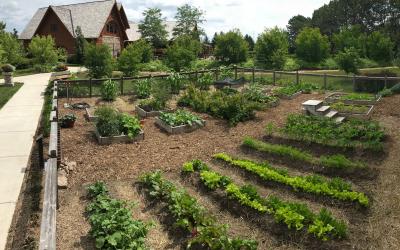 As areas of South Dakota recover from a blistery winter and a relentlessly wet spring, many of us have begun planning our garden production cycle for the summer. With continued precipitation forecasted, it is important to consider responsible soil management and plant health practices to combat issues arising from cold, wet springs.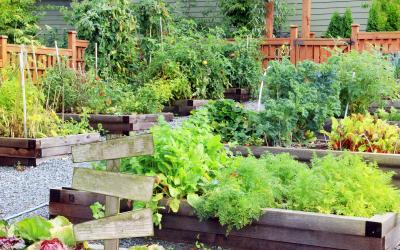 Whatever your reasons to start a vegetable garden: fresh produce with great flavor, exercise, saving money, enticing children (and adults) to eat healthier food, or knowing where your food came from and how it was grown, this booklet will help you with basic information and tips to get started.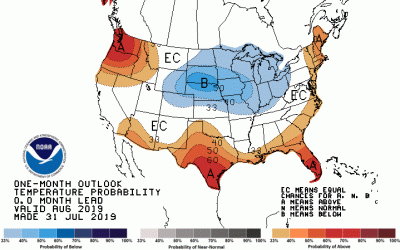 According to the latest climate outlook update, odds are favoring that August 2019 will be cooler than average. The update was released by NOAA's Climate Prediction Center on July 31, 2019.