Climate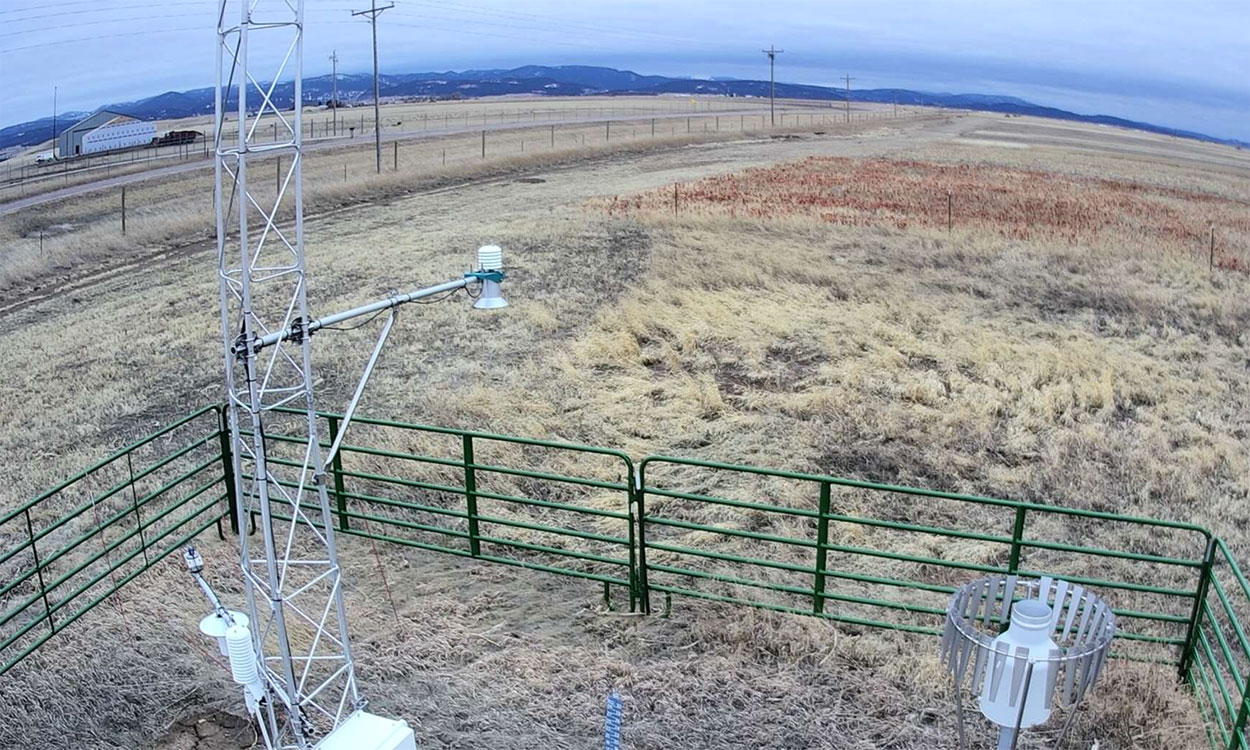 Across South Dakota, the first week of February was notably warmer than average. In the north and central regions, weekly temperatures were nine to 15 degrees above average. The south central and southeast regions were three to nine degrees above average.
Warm temperatures in the last week started some gradual melt of the substantial snowpack in eastern South Dakota. Currently ,the Plains areas west of the Missouri River are primarily snow-free, except for Tripp/Gregory county, parts of Jones and Lyman counties, and Corson County and the Standing Rock Reservation. In the west, bare soils responded to warm temperatures, and frost is not as deep as a week ago. Some locations in the northwest have seen frost depths go from 34 to 49 inches to 17 to 24 inches in the last week.
The seven-day period was also quite dry, with no precipitation noted anywhere in South Dakota, except for some areas of the Black Hills and southwest.
~Laura Edwards, SDSU Extension
Weather
Forecast Highlights: Warm temperatures will persist across the state today: 30s and 40s over the snow-covered eastern half of the state and 50s and 60s over the snow-free western half of the state. Western South Dakota will also see minimum RH drop into the 10 to 25% range, driest over the southwest. Winds will be out of the south to southwest, and a few gusts could hit 25 mph over southcentral and southwestern South Dakota. Mostly clear skies are expected. Big changes are in store tomorrow as a cold front and low-pressure system sweep across the state. High temperatures will be in the 30s and 40s in the morning but will drop into the 20s and 30s as the front passes through. Mixed precipitation will also come to South Dakota, with rain across southeastern South Dakota and light snow elsewhere. Winds will increase out of the northwest through the day, with gusts from 35 to 45 mph. The precipitation will end early Wednesday, but breezy northerly winds will continue. High temperatures will only be in the teens and 20s across the state. Thursday will see highs in the teens East River under cloudy skies with 20s and 30s West River under partly cloudy skies. Winds will generally be out of the north. Conditions will warm on Friday, with highs in the 40s and 50s west and the 20s and 30s east. South to southwesterly winds are expected. Both Saturday and Sunday will see high temperatures and the 30s and 40s west and 20s and 30s east with relatively light winds.
Potential for Critical Conditions: Elevated fire danger is expected today over southwestern South Dakota.
~Darren Clabo, South Dakota Mines
Fire/Fuels
Much of western South Dakota and even portions of the central, eastern, and southern Black Hills are currently without snow cover. This is elevating the fire danger across the region, especially on days like today, with RH getting down below 25%. The fine dead fuels in these areas are receptive and available to burn. Some precipitation is expected this week, which should help to cover those fuels, but a day or two of warm and dry conditions will set us right back to where we are now.
Note: ERC maps will not be available until NFDRSv4 becomes fully operational.
~Darren Clabo, South Dakota Mines
Next Update: Monday, February 20, 2023