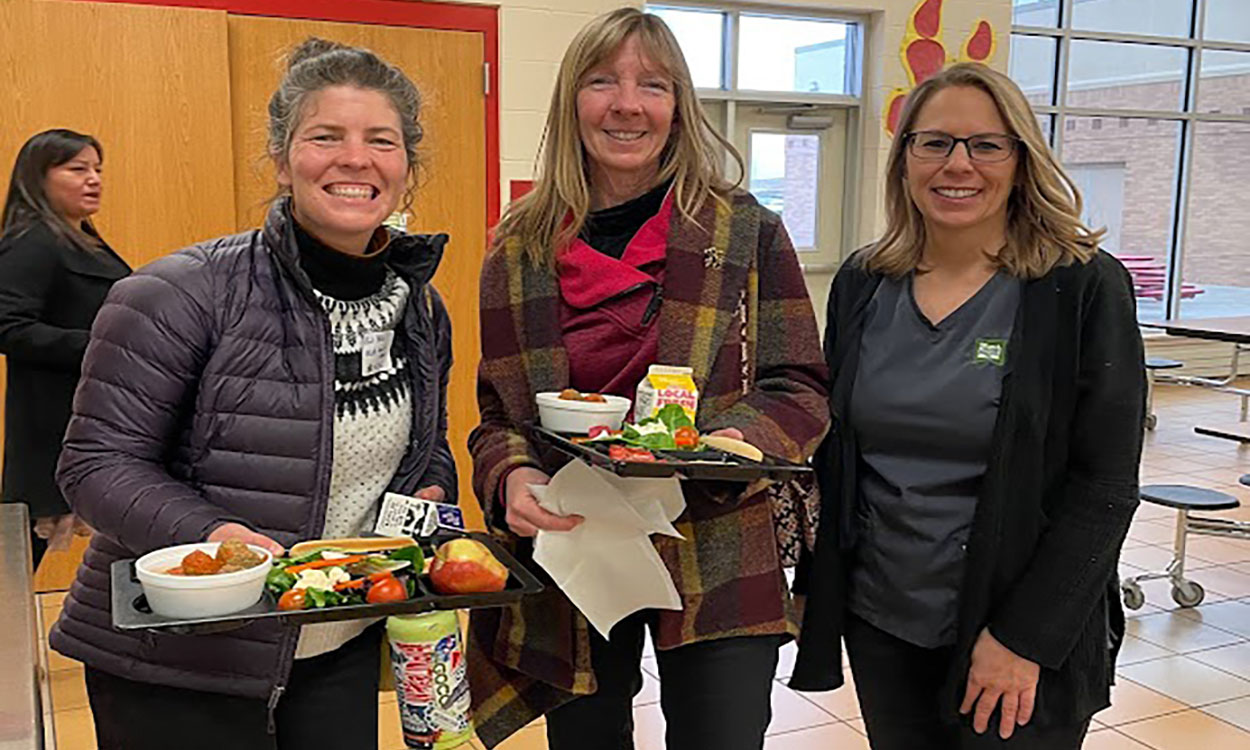 Originally written by Jennifer Folliard, former SDSU Extension Family & Community Health Field Specialist. Updated by Anna Tvedt, SDSU Extension Farm to School Nutrition Field Specialist.
One of the first steps to take when starting with farm to school is developing your farm to school team. Putting together a farm to school team should include a core group of individuals and agencies who are dedicated to the farm to school mission.
Being able to continue the work with farm to school can be challenging, and that is why it is important to have input from team members across multiple sectors. There are many parties that have interest in implementing farm to school, such as school employees, local chefs, and PTA/PTO.
Potential Farm to School Team Members
School food service employees
Teachers
Students
School administrators
School board members
Parents/grandparents
Food producers
School nurses
Staff at non-profits
Master gardeners
Researchers
School maintenance staff
Local chefs
State agency farm to school coordinators
National farm to school network partners
Health care professionals
Extension agents
PTA/PTO representatives
Members of the local media
School district communications director
School district curriculum director
Other school districts with established programs
Social media groups
Source: USDA FNS Building Your Farm to School Team
To learn more about farm to school and building your team, view the South Dakota Farm to School Resource Guide.