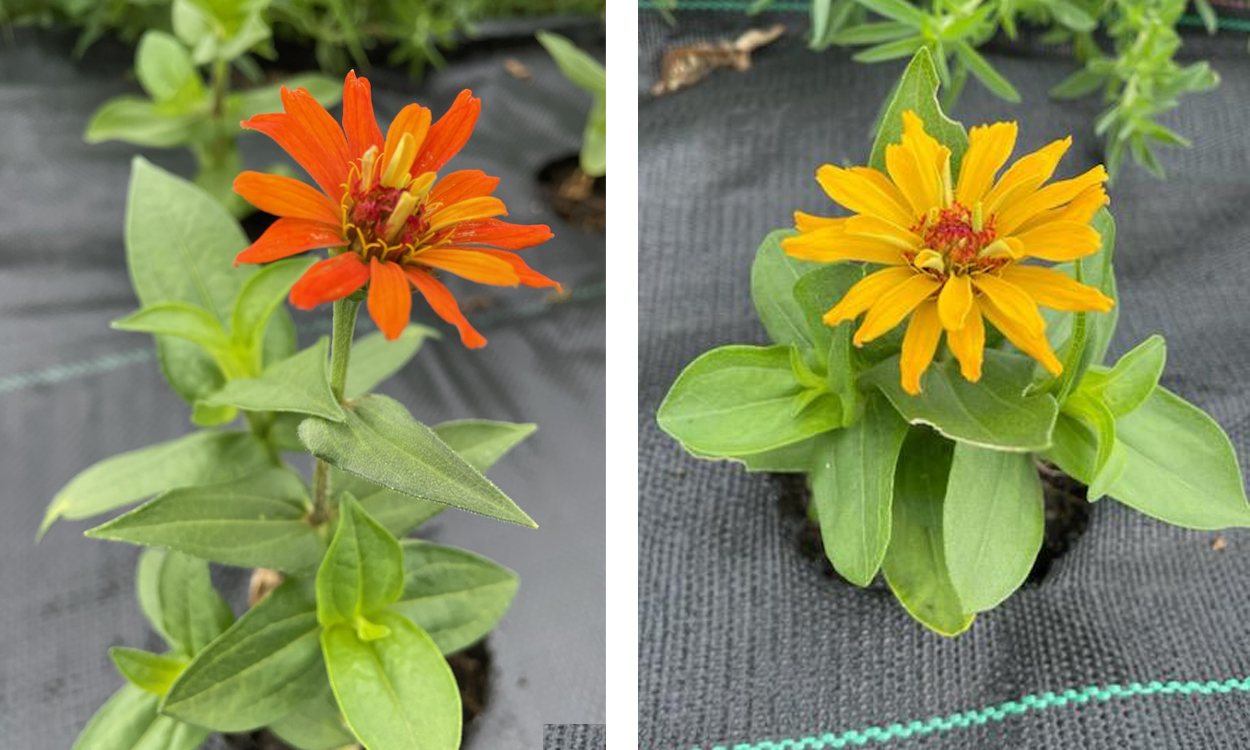 Written by Joslyn Fousert, SDSU Department of Agronomy, Horticulture and Plant Science Graduate Research Assistant, under the direction and review of Kristine Lang, Thandi Nleya, and Rhoda Burrows.
Why Consider Beneficial Flowers?
An integrated pest management (abbreviated as IPM) approach is desirable when striving to produce cash crops within organic production systems. Flowers planted in guard rows can act as a trap crop, drawing pests away from the cash crop; they may also attract beneficial insects, allowing for the possible reduction in pest pressures. Flowering plants will also attract pollinators, increasing chances of insect driven pollination; this, together with increased beneficial insect populations, augments the chances of balanced insect populations within field production.
Factors to Consider Within the Selection Process
When selecting beneficial plants to incorporate within a vegetable crop production system, consider some key factors to ensure higher chances of added value rather than added competition to the current and future cash crops. Plant height is a factor to consider to ensure that the beneficial plant does not interfere with the light requirements of the cash crop. Life cycles should also be considered within your production system, as altering existing best management practices (abbreviated as BMP) to eliminate a perennial in future production years may not be desirable. Placement within the field also is an important consideration, as beneficial trap crop plants may not be best planted directly next to the desired cash crop.
Beneficial Flower Options to Consider
Bachelor's Buttons
Basil
Bee Balm
Bee's Friend
Bishop's Weed
Black-eyed Susan
Blanket Flower
Borage
Brown-eyed Susan
Buckwheat
Calendula
Caraway
Catnip
Chamomile
Chives
Cilantro
Cockscomb
Coneflower
Coriander
Dill
Fennel
Garlic
Geranium
Hyssop
Love-in-a-mist
Marigolds
Milkweed
Mint
Mustard
Nasturtium
Oregano
Parsley
Purslane
Rosemary
Roses
Rue