The Ag Land Highest and Best Use (HBU) study was funded by a special appropriation in the 2016 Legislative Session (HB1007). The purpose of the research and extension activities are to provide objective data that will allow greater transparency in quantifying the probability of HBU determinations for each soil type in a county.  The study explores three different approaches for HBU determination for agricultural land in South Dakota
HBU is defined as the reasonably probable use of property that results in the highest value. The four criteria HBU must meet are:
legal permissibility
physical possibility
financial feasibility
maximum productivity.
Progress
In the first year of the project, coordinator Matthew Elliott has led research and developed a tool to help producers understand the impact on ag land assessments if South Dakota changes the method of determining highest and best use. This tool is developed for broadly understanding policy impact changes and is for informational purposes only. Actual land values and assessments may deviate from results reported in the tool.  
Visit the Ag Land Highest and Best Use tool to:
Select a county of interest.
Select a variable of interest.
Define a local area of interest to calculate statistics at a field or parcel level by selecting the square icon in the map and drawing a box around the area of interest within the map.
For more information about the research or use of the tool, contact Matthew Elliott. 
Approaches to Determine HBU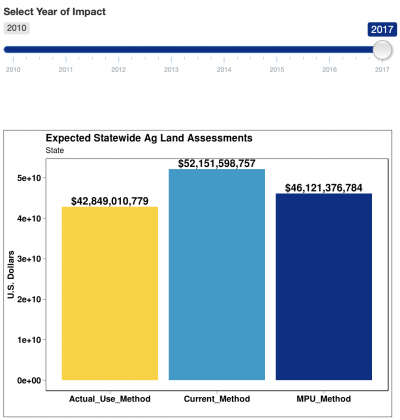 Current Method:
NRCS land capability class
crop rating
range rating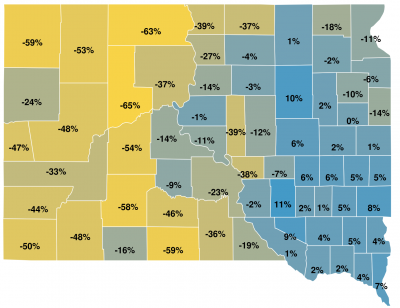 Most Probable Use Method:
probability of cropland
crop rating
forage use value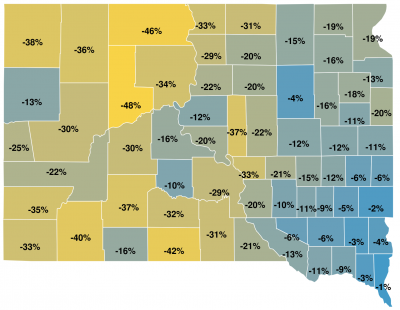 Actual Use Method:
percent of cropland use (USDA-NASS cropland data layer)
crop rating
forage use value
Acknowledgements
We gratefully acknowledge that this project was supported by the South Dakota Agricultural Experiment Station at South Dakota State University and by Hatch project accession No. 1006890 from the USDA National Institute of Food and Agriculture.