This list aids planning and decision-making for 4-H member families and volunteers in light of the ongoing COVID-19 pandemic. Its purpose is to communicate transparently the last possible date we will decide to keep a particular state 4-H event. Given the significant lead-time needed to prepare for and conduct our events, we hope this list will give you a better picture for how the upcoming 4-H season may transpire.
If you have not already received a document on local 4-H cancellation deadline decisions, please contact your local 4-H professional for more information.
By way of example, consider the Healthy Living Day Camps (HLDC) slated for the second week of July. In order to properly prepare and conduct the HLDC, we have set our cancel decision date as May 22. So, imagine a scenario in which the 4-H in-person activity ban was lifted (by the Governor's office, University, Extension, etc.) on June 1. Under that circumstance, the HLDC would remain cancelled even though it might seem like they should have been able to continue. 
Shooting Sports: Matches 4 and 5: We will leave these listed on the schedule for now; possibility exists that the dates will be modified later once we receive permission to resume in-person events; possibility also exists that Fall Shoot will be an "open" event if qualifying via Matches 4/5 is unable to be held. Match 4 concludes July 15 and Match 5 is July 16 - August 31.
State Event Cancel Decision Dates
June 22

State 4-H Ambassador Retreat

July 16
September 1

Shooting Sports: Fall Shoot
September 9

Livestock Judging/Skillathon

TBD

State Fair: 4-H Division
State Dog Show
Finals Rodeo
Modified Events
Cancelled
Shooting Sports: Spring Shoot
Science of Ag Contest
4-H Camps:

East 1, 2 and 3
West 1 and 2
Teen
Pre-teen

SD Rangeland & Soils Days
Dairy Judging Contest
National Land & Range Contest
National Shooting Sports Invitational
Citizenship Washington Focus
State Fairgrounds Service Day
Healthy Living Day Camps
Postponed
State 4-H Horse Show: moved to August 29–30 with registrations due August 11
National 4-H Conference: moved to September 26 - October 1 with registration on August 5
National Shooting Sports Archery Qualifier: postponed from mid-June to TBD in fall; event will be modified from original format but still provide a capstone archery experience for the year
Virtual Alternatives
Teen Leadership Conference
Performing Arts Camp
Upcoming Events
SDSU Extension and SD 4-H will host the South Dakota 4-H Performing Arts Camp June 14-19 virtually.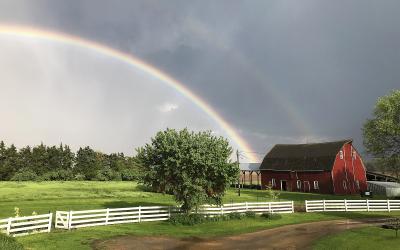 May 21, 2020
SDSU Extension has selected recipients for the 2020 South Dakota 4-H scholarships. Scholarships are funded by South Dakota 4-H and other 4-H donors and supporters.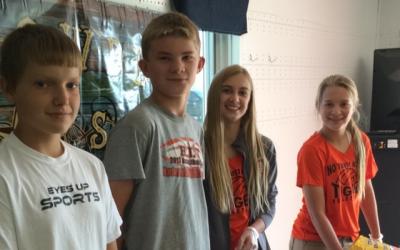 May 13, 2020
As South Dakota citizens continue to practice physical distancing, South Dakota 4-H is gearing up to provide youth across the state with an opportunity to learn, create and develop skills virtually with their peers through the South Dakota Summer Adventures program.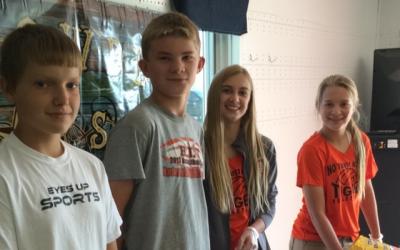 South Dakota 4-H is gearing up to provide youth across the state with an opportunity to learn, create, and develop skills virtually with their peers.