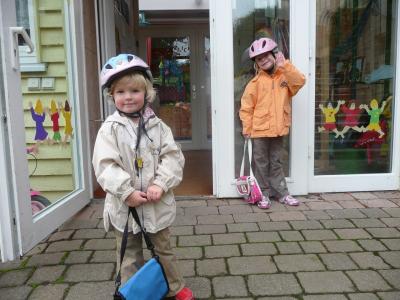 Are you thinking of starting a family daycare or are currently operating a daycare. Many parents and families look for places that are registered and licensed. If you are caring for 12 or fewer children in your own home registration is voluntary but if you plan to or have 13 or more children it is mandatory to become licensed.
Here are some advantages of becoming registered:
Can receive state dollars through grants, childcare food program reimbursements, and subsidies for families who receive child care assistance
Kept up-to-date on training opportunities at the state and local level
Some providers have found it easier to purchase insurance if they are registered
Can advertise through the state, which can serve as a marketing tool
Promotes higher quality of care and promote child care as a profession rather than just a "babysitter", and
Reduces the chances of any form of abuse or safety issue happening to children in care due to health and safety standards. Theses standards include:

Staff training
Staff qualifications
Child guidance and supervisions
Nutritious meals and snacks
Types of program activities
Health practices
Fire and life safety features
For more information regarding licensing and to get a packet of information to help in getting registered contact Department of Social Services.
For more information on early childhood development and resources contact Audrey Rider at 605.882.5140.