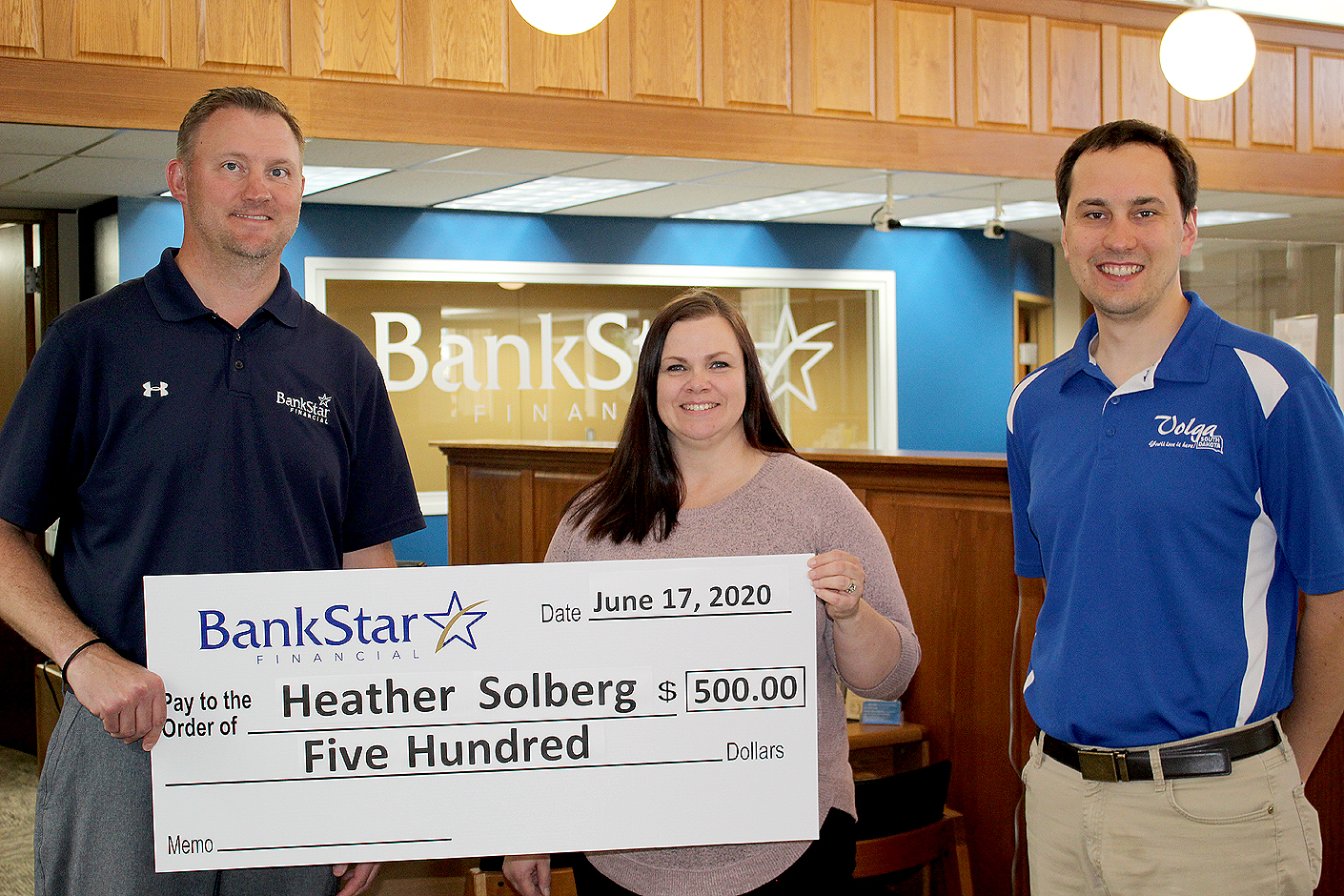 BROOKINGS, S.D. - Heather Solberg of Volga has been awarded $500 to put toward a business plan concept she developed while participating in the Small Business Basics program coordinated by SDSU Extension. The business skills development program was hosted by the city of Volga over six weeks in January through March. The business plan contest award money was sponsored by BankStar Financial.
As a participant in the course, Solberg developed a business plan for an ice fishing and hunting recreation vehicle idea that she and her husband, Kent Miller, an engineer, envisioned. They've dubbed the vehicle a UOV, which stands for Ultimate Outdoor Vehicle.
"It was good to have structure for working on the business plan for our idea," she said of the program.
Solberg and her husband are currently working on a prototype for their UOV concept. They plan to test the prototype this fall and make units available for sale in 2021.
SDSU Extension's Small Business Basics program covers an extensive list of topics, including writing or updating business plans, tax and licensing, employee relations, pricing and marketing, customer service, social media and aspects of financing. Additionally, throughout the program, a variety of entrepreneurs share real-world experiences with participants. 
The recent program hosted in Volga consisted of five sessions held in person with the final session in March held via Zoom due to coronavirus concerns. All participants completing the program were eligible to submit an entry to be considered for the business plan contest.
"We were fortunate to have BankStar Financial step forward as a sponsor of contest prize money, which was a great incentive to encourage our Small Business Basics participants to pursue their business plan vision."
— SDSU Extension Community Vitality Specialist Peggy Schlechter
Schlechter, who coordinated the course.
BankStar Financial assistant vice president, Clay Bastian, said his institution was honored to be a part of the Small Business Basics program as a sponsor, as well as participating in a panel discussion with participants. 
"This program was a great opportunity for existing and aspiring business owners in our community," Bastian said. "BankStar prides ourselves on enhancing our community and people's lives through contributions and volunteering, so we felt that this was a perfect match. We congratulate our winner, Heather Solberg, and all who participated." 
Volga city administrator, Jameson Berreth, was excited to help host the SDSU Extension program in their community. 
"With many new and expanding businesses in Volga, Small Business Basics was a great opportunity to offer to our business leaders and aspiring entrepreneurs," Berreth said. "I have heard great feedback from participants regarding the Small Business Basics program. Information learned provided them with the necessary tools to take their business or business idea to the next level. We were happy to partner with SDSU Extension and look forward to working together again in the future to assist Volga citizens and businesses."