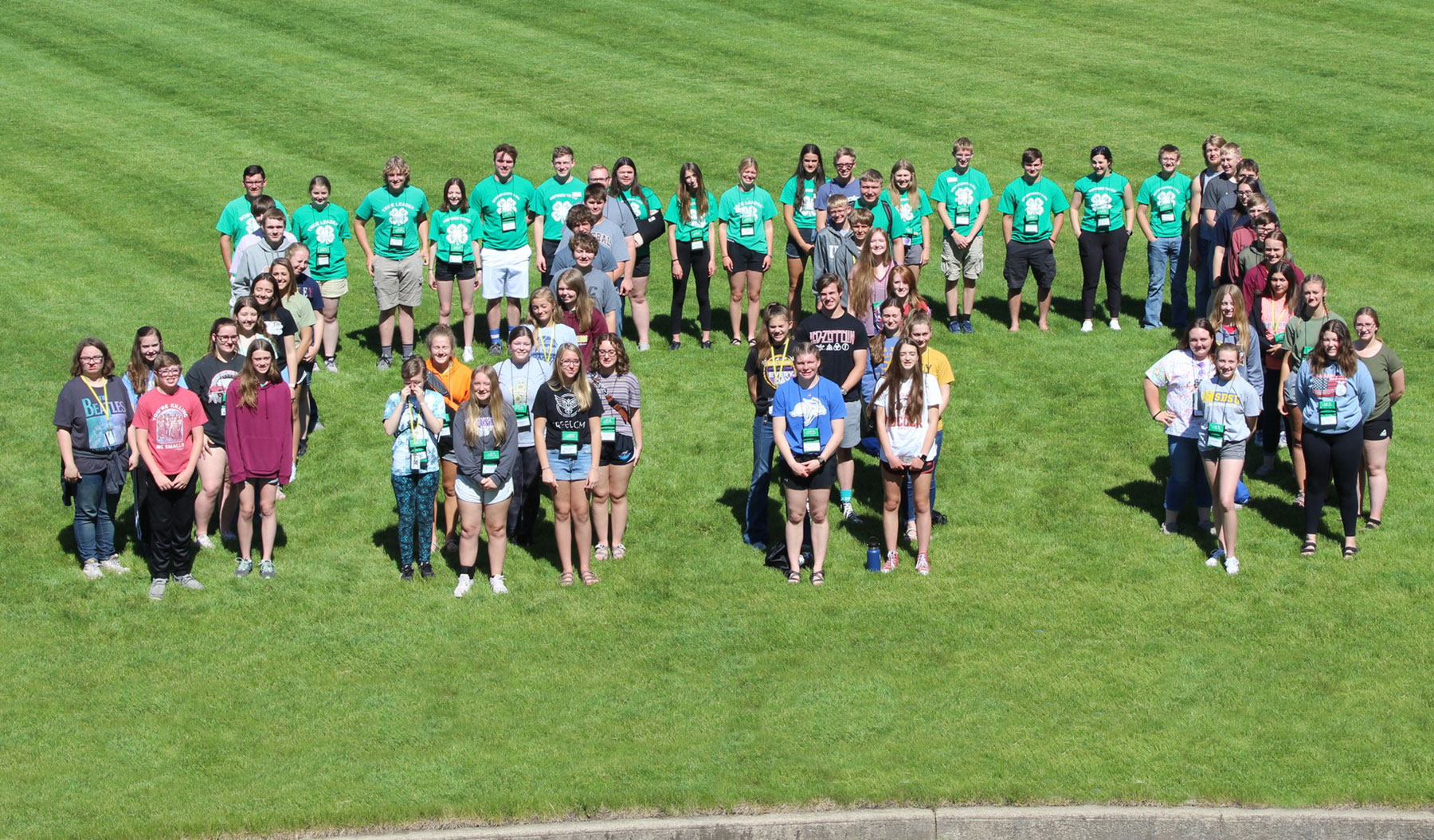 BROOKINGS, S.D. - The annual South Dakota 4-H Teen Leadership Conference was held on the South Dakota State University campus June 6-10, 2022. The event brought 65 teens ages 13-18 and seven adult chaperones together from across the state. Throughout the conference, youth were given the opportunity to develop the skills needed to be young leaders within their local communities.
"TLC brings youth together from 4-H programs across the state," said William Karels, State 4-H Ambassador and Teen Leadership Conference Committee President. "The friendships youth make at TLC are grounded in their common interest in 4-H."
Teen delegates had an opportunity to participate in a tract session, which consisted of two one-hour sessions on topics such as soil health, crop spraying and flight simulation as well as a nursing simulation lab and a team building activity with ROTC. Teens also participated in workshop sessions covering topics such as intuitive eating and whole foods, theater, 3D printing projects, livestock trivia, music, facilitation skills, personality assessment and outdoor survival skills.
"TLC brings in professionals that make differences in their communities to help guide delegates to do the same," said Logan Tlam, State 4-H Ambassador and Teen Leadership Conference Committee Reporter. "Leaders are built by experience, mentors and creativity – all of which are aspects of TLC."
Participants also got to engage in a keynote workshop facilitated by Kyle Willkom, Founder of Action Packed Leadership, LLC, a leadership development company focused on helping young people become the best versions of themselves.
Another highlight of the conference was the college and career speed networking event which enabled youth to learn about different careers and post-secondary education options from a human resource manager, graphic designer, police officer, environmental resource officer, forensic scientist, chiropractor and nurse practitioner.
On the last day, conference attendees took part in a community service project where they packed 80 backpacks with school supplies that were donated to schools within the Brookings area. The backpacks from the project were paid for by a grant from the South Dakota 4-H Leaders Association.
The conference ended with a presentation by Tashina RedHawk, 2022 4-H Youth in Action for Agriculture Award winner, followed by conference delegate awards. Award recipients were:
Catherine Klein, Leadership Award
Oliver Moeckly, Helping Hand Award
Sophie Schott, Personal Growth Award
Matthew Mork, Friendship Award
Kyle Hamilton, Conference Comedian Award
"TLC inspires people to follow their dreams and make a difference in the world," said Tlam. "Whether that difference is in an individual's small community or nationwide, TLC provides skills to individuals to be empowered for change."
The annual conference is planned by the State 4-H Ambassador Teen Leadership Conference Committee along with adult advisors Hilary Risner, SDSU Extension Program Manager and Regional Youth Educator, and Vanessa Hight, SDSU Extension 4-H Youth Program Advisor.
For more information about Teen Leadership Conference, contact Hilary Risner, SDSU Extension Program Manager and Regional Youth Educator, at 605-394-1722 or hilary.risner@sdstate.edu.