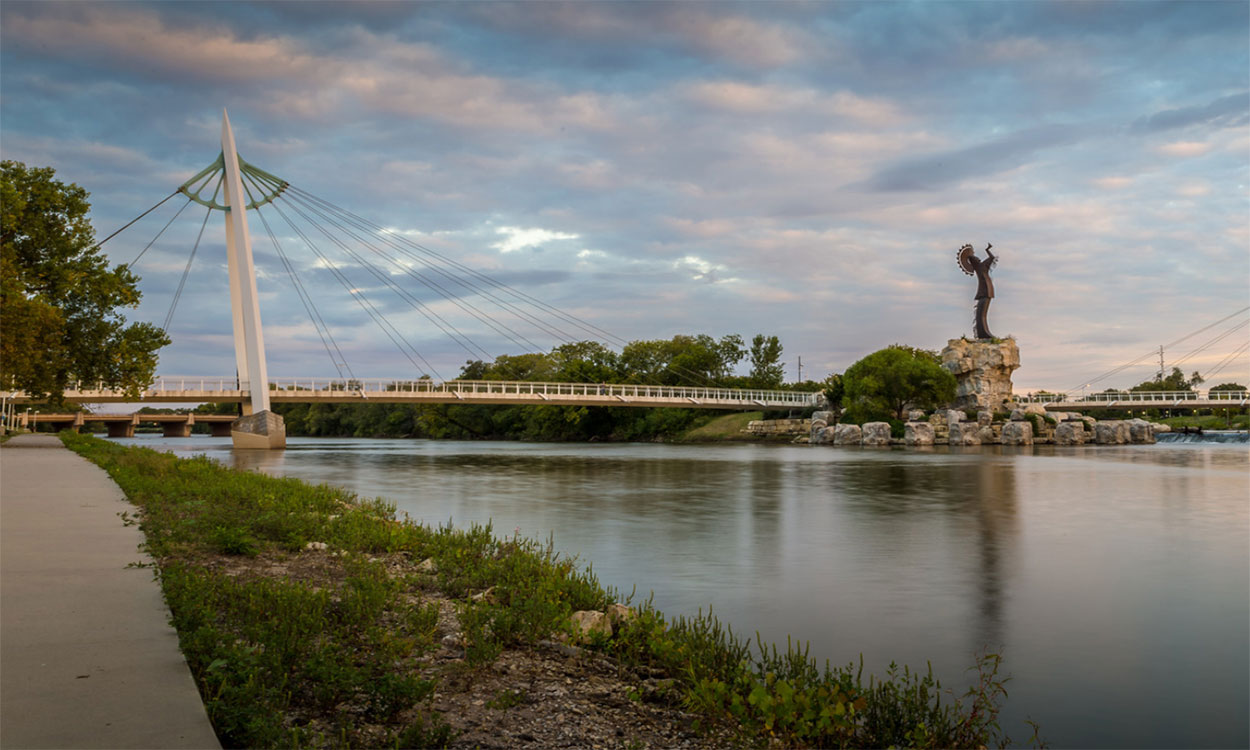 BROOKINGS, S.D. - The 76th Annual Meeting of the Midwestern Legislative Conference (MLC) was held in Wichita, Kansas, July 10-13, 2022. Led by Kansas Senator Carolyn McGinn, 2022 chair of the MLC, the Kansas Legislature hosted hundreds of legislators from across the Midwest.
The four-day conference included dozens of sessions, keynote presentations, site tours and round table discussions on topics ranging from policy development to support care giving in communities with aging populations to clean energy impacts on natural resources and agriculture.
Kara Harders, SDSU Extension Community Vitality Field Specialist, presented the second half of the session focusing on how placemaking could be used as a specific strategy to begin creating positive change in rural communities.
Often, asset and place decay are a spiraling effect; a decline in value, income and employment of a place leads to further degradation, the outward movement of assets and continued economic decline.
Placemaking is a process of creating a quality place where people want to live, work, play shop and visit and aims to work the cycle in reverse by enhancing a place to then add value, assets, economic growth, employment and opportunity.
"Quality places rarely occur accidently," said Harders. "They are the result of hundreds of deliberate incremental decisions by local elected and appointed officials, landowners, businesses, urban planners, urban designers, nonprofit organizations and citizen volunteers, which usually occur over a long period of time."
Examples from the presentation included legacy community flower gardens, community photography challenges, artisan markets and a community-driven painting collage.
A copy of all presentations from this conference, including the presentation given by Harders, can be found on the Council of State Governments Midwest website.
For more information about placemaking, contact Kara Harders, SDSU Extension Community Vitality Field Specialist, at 605-882-5140 or kara.harders@sdstate.edu.