What makes a small community desirable? Based on what we see in television and movies, places like Mayberry (Andy Griffith), Silvertown (Joe Dirt), or Stars Hollow (Gilmore Girls) seem to all accomplish it, even with the quirky, made-for-TV problems they face. Why is it so hard for real small towns to do the same? Many have the ingredients, be it quaint shops, unique history/culture, friendly folk, the local diner, etc., but something doesn't seem to transfer between Hollywood's view and reality.
Perhaps it's because problems in real small communities are rooted in reality instead of a plot line, and they aren't as simple as helping a mullet-wearing man find his parents. It could be a job shortage, a housing shortage, or youth leaving after high school with no plan to return, and what one person thinks is the community's biggest growth deterrent could be completely different from what another person believes.
Marketing Hometown America Program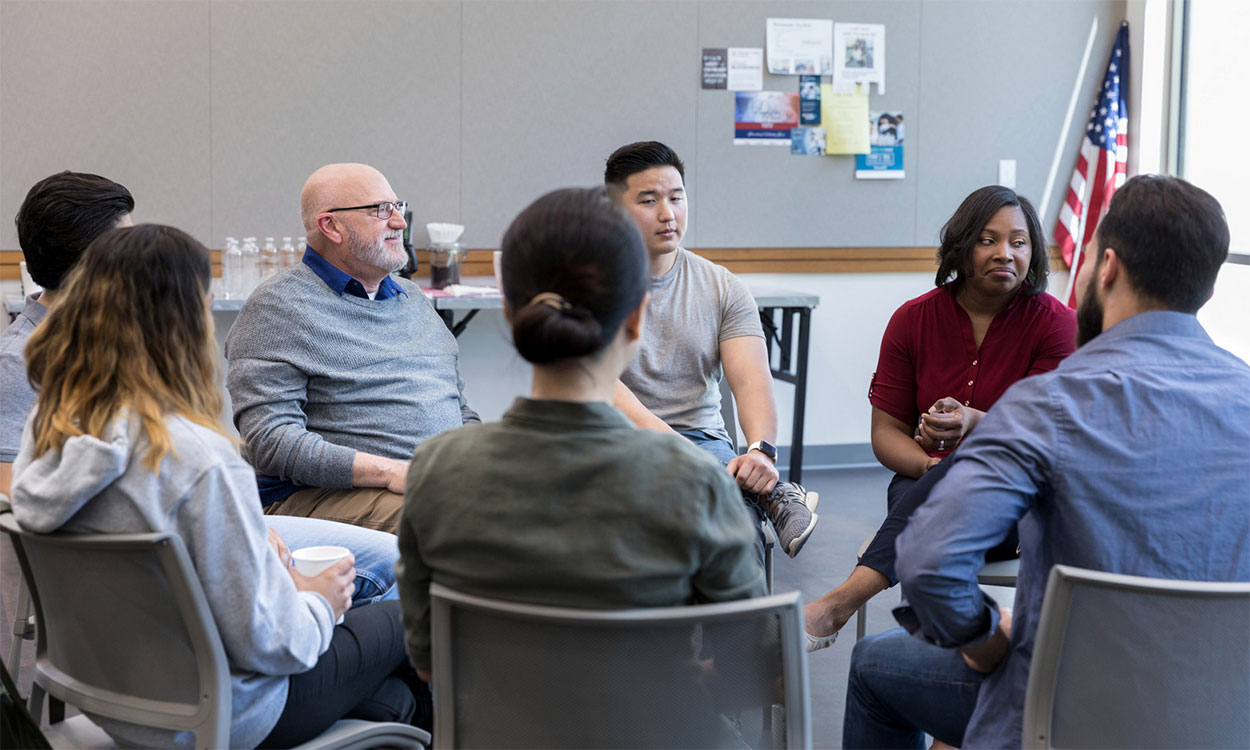 Marketing Hometown America (MHA) is an Extension-based program designed to help communities develop a plan to grow. It aims to be a catalyst to help rural communities see themselves in a new way and identify specific opportunities for growth and development. Additionally, the idea of "what's important to you is not important to me" can work in some towns' favor. What overlooked assets might a community be underutilizing when trying to attract new residents?
Guiding rural community leaders and residents in making decisions about how to market themselves is the heart of MHA. Ideally, a wide variety of residents have a voice in the process. New, longtime, young, and older members of the community all have valuable insight into how the town may be viewed by potential residents.
Small group conversations are a key component in the MHA program. Each made up of 8 to 10 people, circles meet 4 times for approximately 2 hours each time. These conversation circles help to tease out a wide variety of voices from various members of the community, creating a more-balanced set of ideas. After the last session, the circles and any other interested community members come together for an Action Forum. This meeting in an opportunity to hear ideas from the circles and vote for favorite parts of the plans and ideas. After the Action Forum, teams can be created to further develop plans for the community initiatives selected at the forum.
"Guiding rural community leaders and residents in making decisions about how to market themselves is the heart of Marketing Hometown America."
— Kara Harders, SDSU Extension Community Vitality Field Specialist
While MHA may not magically turn your town into a Mayberry, Silvertown or Stars Hollow, maybe reality is better than the fantasy, and it won't get cancelled after a few seasons.
Is your community ready for an MHA program? Do current residents desire new residents in town? Are enough people willing to serve on an advisory committee for the program? Are enough residents willing to participate in conversation circles? Are community members excited for new plans and ideas? If you think your town is ready, contact the SDSU Extension community vitality team to get started planning the program in your community!