Interest in local cut flower production continues to grow in South Dakota, but there currently isn't local, research-based information to support the new wave of South Dakota cut flower farmers. The Lang Lab at South Dakota State University (SDSU) is working to increase research and support for our state's cut flower farmers.
Research Overview
This first-year trial of zinnias and snapdragons is to quantify the number and quality of cut flower stems from four commercially available cultivars of each flower. Harvest data will also show trends in peak production periods during the growing season. This will help cut flower farmers identify what cultivars might work well on their own farms and business models. The trial flowers are grown at the new SDSU Specialty Crop Research Field-South, which is located east of the Oscar Larson Performing Arts Center on the Brookings, South Dakota campus.
Snapdragons and zinnias were seeded on March 31 and April 26, 2022, respectively, and they remained in a greenhouse until the last week of May. Both crops were pinched once prior to transplanting to encourage branching. The snapdragons were planted in the field on June 3 with the zinnias planted on June 6; these planting dates were a bit late for South Dakota, but they were a response to cool soil temperatures and wet conditions at the end of May.
Both crops were planted in 36 inch-wide woven-black landscape fabric with holes spaced 9 inches apart in a grid. The tall stems of the flowers are supported by a horizontal nylon 3-inch square grid trellis that provides protection from South Dakota winds and improves stem quality. Harvest of the snapdragons began on July 6, with zinnia harvest following one week later. Since snapdragons are a cool-season annual, production has slowed down during the month of August, but a second, smaller flush of blooms is anticipated for September. Meanwhile, Zinnias, a warm-season annual, are in their prime! Harvest of both crops will continue through early October, or first frost, whichever comes first (let's hope October wins!). Once all of the data is collected for the 2022 season, a full trial report will be published to start building recommendations for South Dakota cut flower production.
Zinnia Cultivars
Benary's Giant Purple
Oklahoma Ivory
Queen Red Lime
Zinderella Peach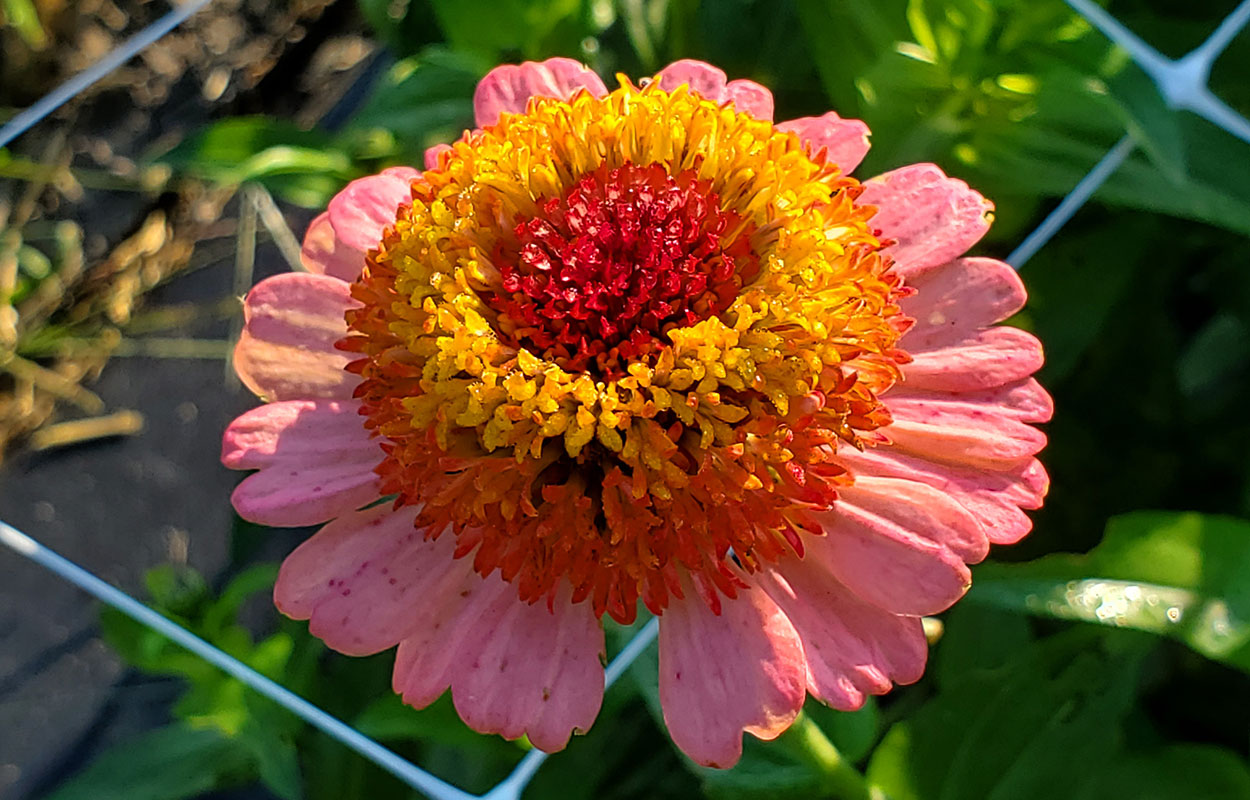 Snapdragon Cultivars
Costa Apricot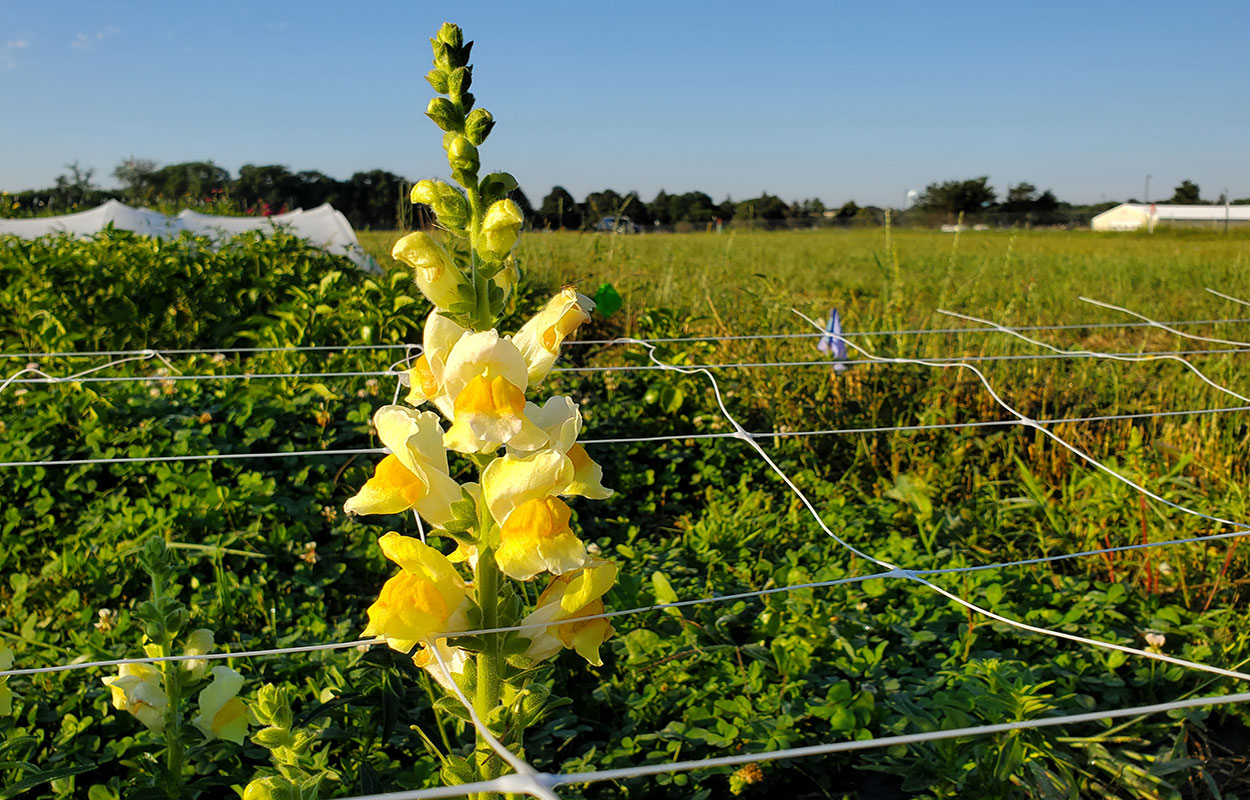 Madame Butterfly Bronze
Orleans Early Lemon Yellow
Potomac Orange
How can you support South Dakota farmers?
To purchase South Dakota grown cut flowers, look for a local vendor in your community. You may see local flowers at the farmers market, at on-farm you-picks, and at local stores and pop-up markets. Some cut flower famers offer bouquet subscriptions, ensuring deliveries of flowers throughout the growing season. Also look for fun events and classes hosted by your local cut flower farmers. The South Dakota Specialty Producers Association and Dakota Rural Action both have online farmer directories that can help you locate a cut flower farmer near you.
Resources
Want to learn more about cut flower production? Recent publications on zinnia and snapdragon production are available through Utah State University.
Acknowledgements
This trial would not be possible without the Lang Lab research team: Alexis Barnes, Graduate Research Assistant; Jacob Koch, Undergraduate Research Assistant; and Ellie Fitzpatrick, Undergraduate Research Assistant. Thank you to the Agronomy, Horticulture and Plant Science Department, SDSU Extension and McCrory Gardens for providing equipment and technical support for this trial and affiliated outreach.