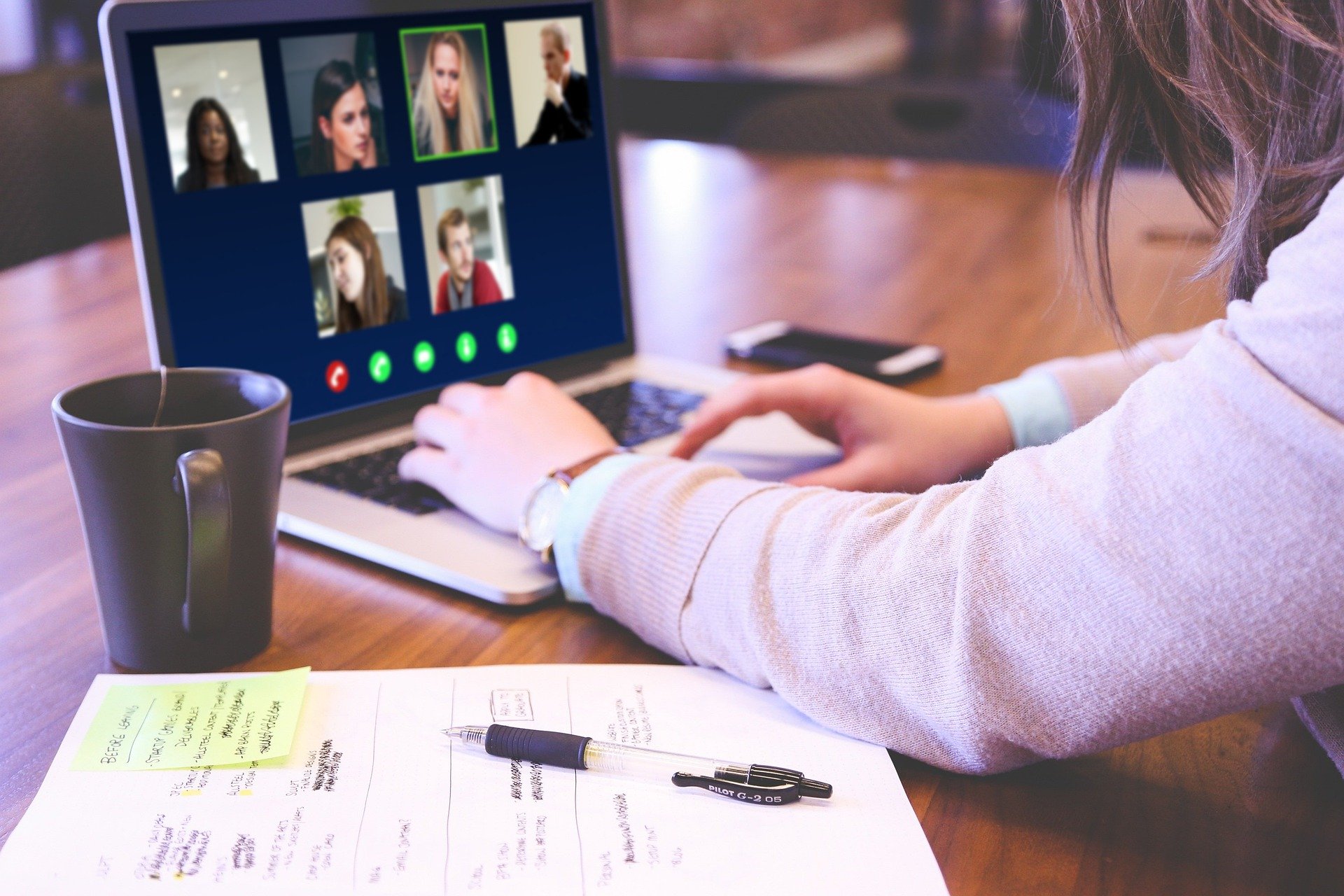 The South Dakota Remote Works program is a partnership between SDSU Extension and Utah State University Extension to offer the Certified Remote Work Professional online certificate course. This one-month blended course combines online work with interactive workshops. The program is designed to equip participants with the skills and tools necessary to transition from on-site work to a virtual remote work career. 
While it is hosted by Utah State University, SDSU Extension Community Vitality team members serve as your local program coordinators and coaches. Upon completion, you will receive a certificate of completion to add to your work portfolio and will then be supported by Rural Online Initiative program coordinators as you start to develop the virtual career of your choice.
Upcoming Courses
Program Results
Throughout the course, the modules you complete are designed to prepare you for a virtual career by producing results applicable in the virtual business world, including: 
Designing a digital work portfolio
Mapping a career development plan
Coordinating a virtual meeting
Preparing a cloud-based agenda and meeting report
Strategizing a project and workflow plan
Using a problem-solving checklist 
You will be trained on the soft skills that are vital to success when working autonomously and with long-distance teams, such as: 
Written communication
Verbal communication
Problem solving
Critical thinking
Time management
Accountability
Flexibility
Attention to detail
Knowledge management
Risk management
Collaboration
Goal setting
Emotional intelligence
Organization 
In this course, you will be introduced to the following remote-friendly tools that are integral in distributed company operations (examples in parentheses): 
Time Zone Conversion (World Time Buddy)
Internet Speed Test (Speedtest)
Email (Gmail)
Chat & Messaging (Slack)
Video call (Skype)
Project Management (Trello)
Spreadsheets (Google Sheets)
Calendar (Google Calendar)
Time Tracking (Harvest)
File Sharing (Dropbox)
Video conference (Zoom)
VPN (Windscribe)
Password manager (LastPass)
Help function (Google Drive Support)
Research (Google Search)
Professional Networking (LinkedIn)
Website Development (Wix)
Freelancer Markets (Upwork)
Education Platforms (Skillshare, Pluralsight)
Virtual Job Board (FlexJobs) 
Course Learning Objectives
Module 1: Work Day – Learn about the components of an average day in the life of a remote worker, including: mobile office, flexible schedule and equipment.
Module 2: Communication – Discuss the unique strategies and requirements of virtual communication, including styles, tools and empathy.
Module 3: Workflow – Understand the processes of task management, including: delegation, goals and tracking.
Module 4: Productivity and Time Management – Evaluate the strategies for effective independent personal management, including: productivity, motivation and scheduling.
Module 5: Teams – Learn about how teamwork occurs in a virtual work environment, including: trust, project collaboration and "netiquette."
Module 6: Compliance – Discuss the legal precautions of working online, including: information security, risk prevention and office compliance.
Module 7: Critical Thinking – Understand how to problem solve autonomously, including: finding resources for solutions, earning trust and filtering information.
Module 8: Virtual Careers – Evaluate and prepare for virtual career options, including: personal branding, virtual job search processes and remote industry options.
Module 9: Remote Job Development – Design the remote career of your choice and prepare a proposal for your Program Coordinator.