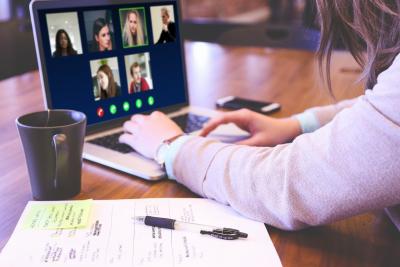 Today's rapid change in technology prompts successful organizations and businesses to react nimbly to workplace change and innovation. Through the South Dakota Remote Works program, SDSU Extension partners with Utah State University Extension to offer the Master Remote Work Professional certificate course, a one-month specialized training program, which combines online work with interactive workshops. The online course is offered quarterly during the months of  February, May, September and November, and it is hosted by Utah State University and facilitated using Canvas, USU's learning management system.
Program Overview
This educational program is designed to equip workers with the tools and skills needed to work from home as a remote worker, freelancer, or entrepreneur. Specific objectives and outcomes for each module of the course are identified at the beginning of each set of modules. The program consists of nine core modules, delivered in a self-paced, online format, and four interactive workshops.
Upon graduation, each student will be presented with a certification of completion to add to their work portfolio, and will then be supported by Rural Online Initiative program coordinators as students start to develop the virtual career of their choice.
"I was inspired by the class leaders and coaches to dream big! The class was a confidence boost, as it reinforced many of the skills and concepts I have already acquired or adopted. I have great hope for finding a remote job that fits my skills and passions. I am here to say 'South Dakota - Remote Works!''"
— Tanya McIlravy, South Dakota Remote Works Participant
Requirements
Skills and Tools Needed
To participate in the courses, you will need the following tools and abilities:
Reliable Access to Broadband: Participation in the modules and workshops throughout this online course will require a stable internet connection.
Web Camera & Microphone Required: Participation in the modules and workshops throughout this online course will require either a working laptop or desktop with a working web camera and microphone. Tablets and smartphones will not be sufficient.

Basic Computer Proficiency: Student success in this course will require proficiency in the areas listed below. While we do teach the use of new tools, a basic proficiency in the listed areas will be required.

Are you able to do the following on a computer?

Send an email, with an attachment.
Download or upload a file to your desktop.
Do basic tasks in a word processing and spreadsheet program.
Skills Learned
In addition to hard skills, participants will learn soft skills vital to working autonomously and with long-distance teams, such as:
Written communication
Verbal communication
Problem solving
Critical thinking
Time management
Accountability
Flexibility
Attention to detail
Knowledge management
Risk management
Collaboration
Goal setting
Emotional intelligence
Organization
Certification Requirements
Complete all of the modules, including any assignments contained within each module.
Pass each assessment with a minimum score of 80 percent.
Attend four interactive workshops.
Course Schedule
South Dakota Works workshops are offered quarterly during the months of February, May, September and November. Earn this professional certificate in 25–30 hours (6–8 hours per week over one month).
November
Runs: Nov. 1 – Dec.4, 2021.
Workshop Dates: Nov. 4, 11, 18 and Dec. 2. at 1 p.m. MT or 6 p.m.
Registration Deadline: Oct. 22, 2021.
Core Modules
The course consists of nine core modules with the following objectives:
Module 1: Work Day
Summary: Learn about the components of an average day in the life of a remote worker, including: mobile office, flexible schedule and equipment.
Objectives: Computer, webcam and audio are set up with a professional background. Meeting and schedule are successfully coordinated and added to calendar.
Module 2: Communication
Summary: Discuss the unique strategies and requirements of virtual communication, including styles, tools and empathy.
Objectives: Messages are professional, clear and accurate. Agenda and report are detailed and complete. Actively participated in meeting by contributing often.
Module 3: Workflow
Summary: Understand the processes of task management, including: delegation, goals and tracking.
Objectives: Project management tool successfully set up. Project includes discrete tasks, timeline, dependent tasks and participants. Can update project regularly.
Module 4: Productivity and Time Management
Summary: Evaluate the strategies for effective independent personal management, including: productivity, motivation and scheduling.
Objectives: Tacks time including detailed information. Daily priorities match task/project/team priorities. Schedule shows effective time management.
Module 5: Teams
Summary: Learn about how teamwork occurs in a virtual work environment, including: trust, project collaboration and "netiquette."
Objectives: All phases of team collaboration are completed and collaborative task is finished. Participated actively and facilitated others' involvement.
Module 6: Compliance
Summary: Discuss the legal precautions of working online, including: information security, risk prevention and office compliance.
Objectives: Password manager installed. Security checklist is complete and accurate. Can identify common security risks.
Module 7: Critical Thinking
Summary: Understand how to problem solve autonomously, including: finding resources for solutions, earning trust and filtering information.
Objectives: List of resources are credible. Solution steps are clearly and accurately outlined. Resolutions is succinctly summarized.
Module 8: Virtual Careers
Summary: Evaluate and prepare for virtual career options, including: personal branding, virtual job search processes and remote industry options.
Objectives: Format for portfolio is clear; work portfolio is complete; work portfolio has been successfully shared and reviewed.
Module 9: Remote Job Development
Summary: Design the remote career of your choice and prepare a proposal for your Program Coordinator.
Objectives: Program outcomes for all modules have been reviewed and evaluated; agenda for meeting with Program Coordinator is clear and complete.
"This course was a comprehensive introduction to a remote career. I appreciated the variety of ways we learned, through new platforms, written and video meetings. If you want to prepare yourself for a remote work career, I highly suggest this course."
— Jessica Meyers, South Dakota Remote Works Participant
Program Team
Program Coordinators
Participation in the Master Remote Work Professional online certificate course is supervised by one of three program coordinators, based on where you live in the state. The program coordinators will help guide you through the Canvas course, share hosting responsibilities for the workshops and provide mentoring and resources to help you successfully prepare for remote work and freelancing.
Program Cohort
The coordinators will also assign you to a cohort group of other students who are taking the course. You will practice using collaborative tools, like Slack, with others in your cohort group to practice and develop effective remote work communication skills.
For more information or questions, contact Peggy Schlechter, SDSU Extension Community Vitality Specialist.
Scholarships are available upon request through a grant from the Bush Foundation.
Upcoming Events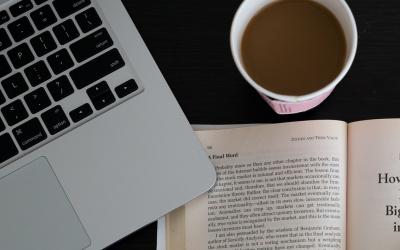 South Dakota State University (SDSU) Extension has partnered with Utah State University Extension to offer the Master Remote Work Professional certificate course, a one-month specialized training from Nov. 1 –Dec. 4, which combines online work with interactive workshops.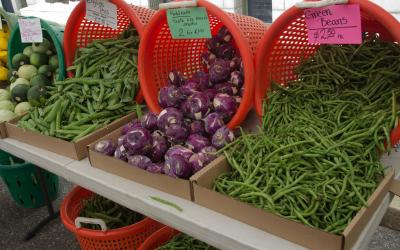 October 13, 2021
A three-day, virtual event celebrating local food production and use in South Dakota, SDLFC invites all supporters of local food to attend and discuss presentations on specialty crop production, industry challenges, new technologies and opportunities.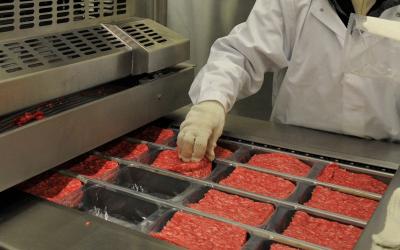 South Dakota State University (SDSU) Extension will be hosting a women's marketing program titled "Meat Marketing 101", in Bowman, North Dakota at the Cow Chip Creations event barn (9202 152nd Ave SW) on Oct. 14, 2021, beginning at 5:30 p.m.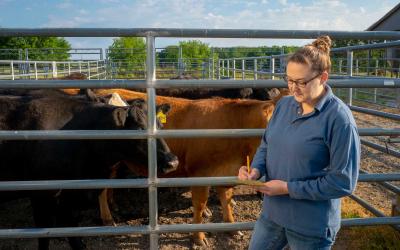 September 30, 2021
Industry specialists from both South Dakota and North Dakota will discuss topics, such as consumer preferences, marketing plans, processing and product distribution.